Quartet Report Calls for Israel's Settlement Policy to be Halted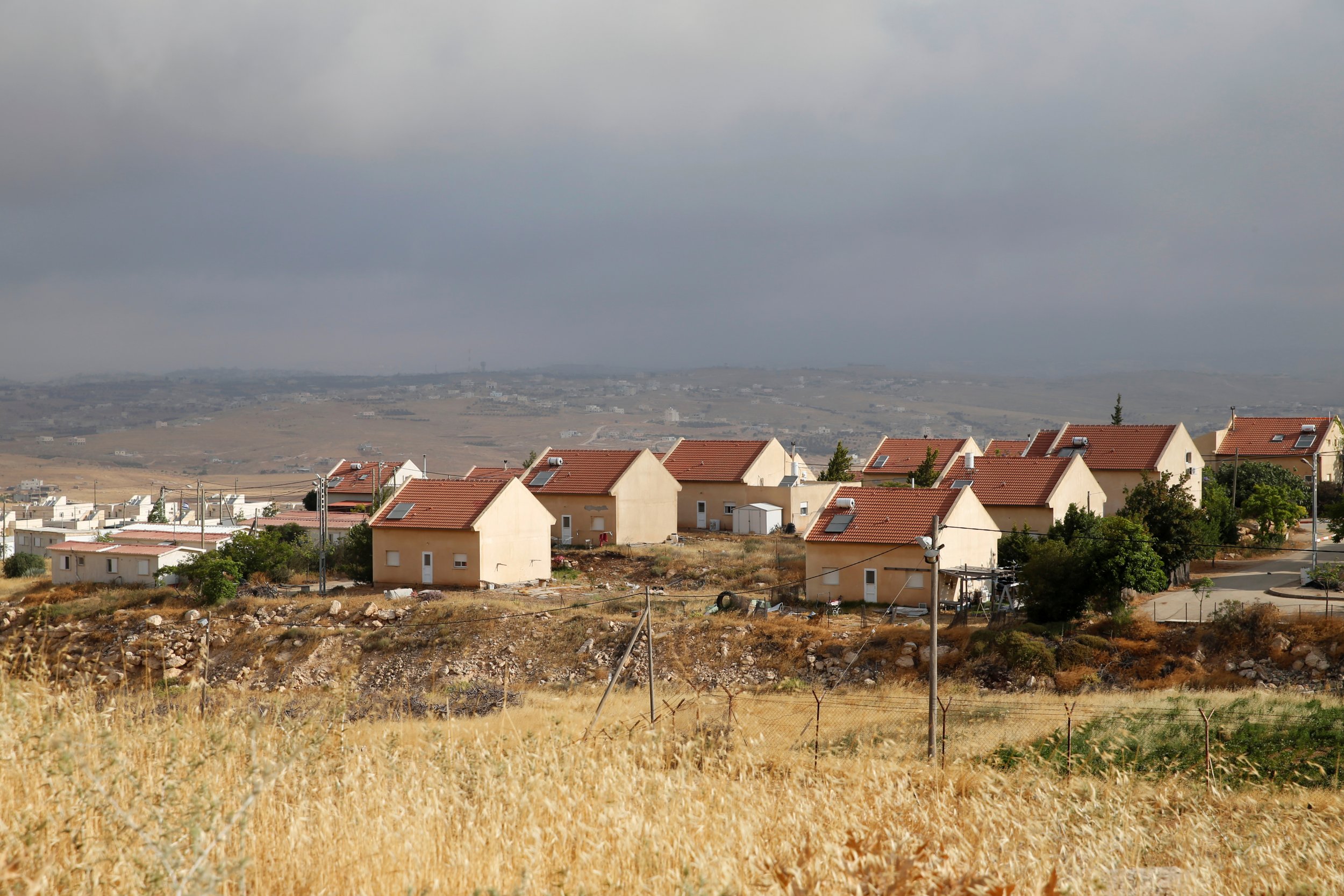 Israel has to halt its settlement construction in the West Bank, an eagerly-awaited report from the Middle East Quartet said on Friday. Furthermore, it should stop expropriating land for solely Israeli use on territory Palestinians have earmarked for a future nation state.
A draft of the report, seen by Reuters, says that Israel's continued building of settlement units in the West Bank, where some 570,000 Jewish settlers now reside, "is steadily eroding the viability of the two-state solution." The majority of the international community considers the settlements to be illegal.
The Quartet, made up of the U.S., Russia, the European Union (EU) and the United Nations (U.N.), is overlooking the report before its expected publication on Friday. "This raises legitimate questions about Israel's long-term intentions, which are compounded by the statements of some Israeli ministers that there should never be a Palestinian state," it reportedly states.
It says that Israel has expropriated more than two-thirds of Area C of the West Bank, which comprises almost two-thirds of the whole territory, making a one-state solution a more likely reality than two states for the two different peoples.
U.N. Middle East envoy Nickolay Mladenov addressed the U.N. Security Council on Thursday about the report, calling on the council to support the Quartet's remarks and efforts to kick-start the peace process.
"The main objective of this report is not about assigning blame," Mladenov told the 15-member council. "It focuses on the major threats to achieving a negotiated peace and offers recommendations on the way forward."
He continued: "The Quartet, however, believes that important progress can be made now, on the ground, by each side independently demonstrating a sincere commitment to advancing the goal of a two-state solution.
"There is an urgent need for both sides to comply with their basic commitments under existing agreements and to take affirmative steps to prevent entrenching a one-state reality of perpetual occupation and conflict," Mladenov added. "These negative trends can and must be urgently reversed in order to advance the two-state solution on the ground."
The Palestinian leadership wishes to achieve a sovereign Palestinian state with East Jerusalem as its capital and includes the West Bank and the Gaza Strip in its territory. Both East Jerusalem and the West Bank remain under Israeli occupation after Israel captured the territories from Jordan in the 1967 Six-Day War.
The last round of peace talks collapsed in April 2014 before the seven-week Gaza conflict between Palestinian militant groups and the Israeli military and hopes of renewed negotiations have been tempered by a wave of violence by Palestinians against Israelis in Jerusalem, the West Bank and other Israeli cities since October 2015.