Watch Live: Astronauts to Blast Off for the International Space Station—and One Used to Be a Teacher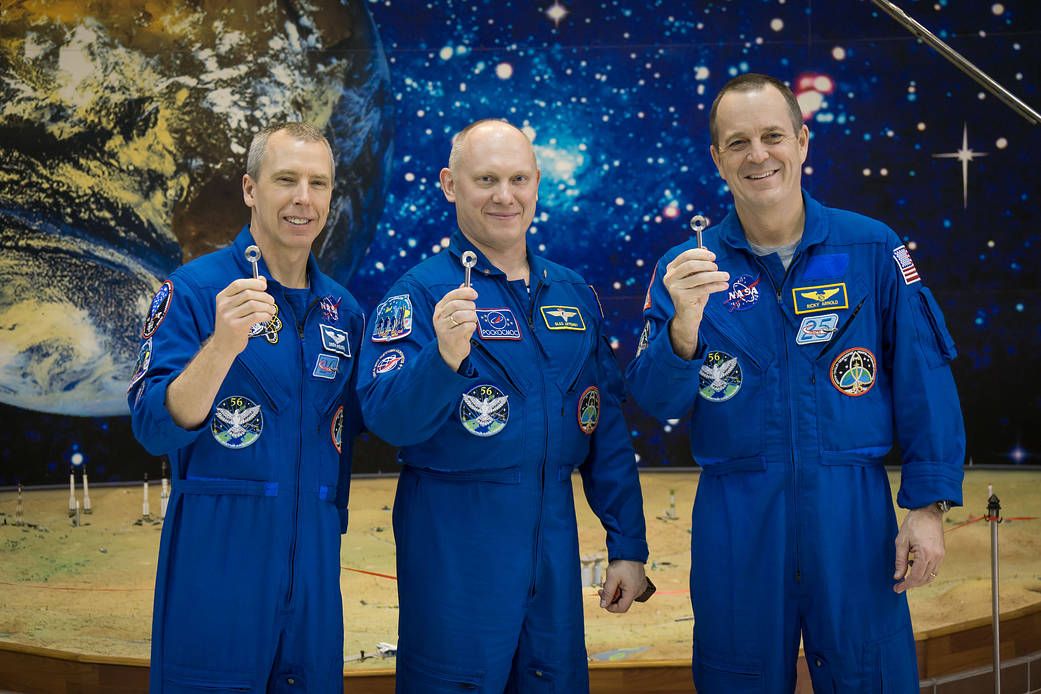 NASA is set to send two of its astronauts to the International Space Station on Wednesday. Scheduled for launch at 1:44 p.m. ET, AJ (Drew) Feustel and Ricky Arnold will blast off with cosmonaut Oleg Artemyev of the Russian space agency Roscosmos in tow.
You can watch NASA's launch coverage from 12:30 p.m. ET Wednesday on the NASA TV video stream below.
The three men will journey to the ISS in a Soyuz spacecraft. The voyage will take them about two days, and you should be able to watch docking coverage from 3 p.m. ET Friday on the same video stream. A welcome ceremony will follow at 5 p.m. ET.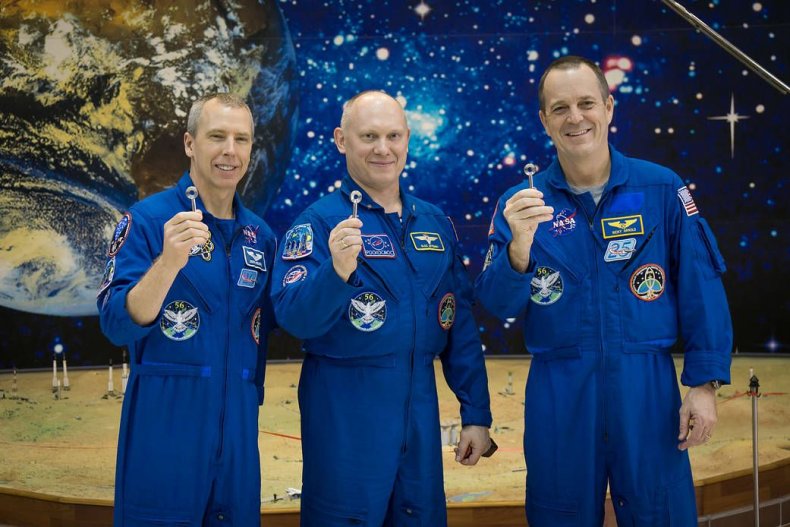 Raised and educated in Lake Orion, Michigan, Feustel was selected by NASA in 2000. He was part of the final space shuttle mission to service the Hubble telescope, and one of the crew members of the final space shuttle Endeavour mission to the International Space Station. Outside of space travel, he likes motorcycle racing and waterskiing.
Arnold, who was born in Cheverly and raised in Bowie, both in Maryland, has had an interesting journey to NASA—he was formerly a schoolteacher in Riyadh, Saudi Arabia. Arnold shared a picture of himself holding an apple in advance of the launch:
Arnold—who has also taught math and science to students in Indonesia and Romania—previously traveled to the space station as part of the STS-119 Discovery mission in 2009. He spent more than 12 hours space walking during this stay on the ISS.
The two NASA astronauts will travel with a cosmonaut in tow: Oleg Artemyev, who is a veteran of the previous Expedition 39/40.
Artemyev prepared for his trip with a new haircut:
The new crew members will join Anton Shkaplerov of Roscosmos, Scott Tingle of NASA and Norishige Kanai of the Japan Aerospace Exploration Agency on Expedition 55. This mission will research Earth atmospherics, microgravity's effects on bone marrow, responses of various materials to space environments and the response of biological samples to simulated gravity.
Kanai—who is on the ISS for the first time—was recently the focus of a minor fake news scandal when he mistakenly tweeted he had grown 3.5 inches in space.
Tingle, Shkaplerov and Kanai are due to touch back down on Earth in April. The three new crew members will stay onboard until August.
Watch Live: Astronauts to Blast Off for the International Space Station—and One Used to Be a Teacher | Tech & Science