How to Watch SpaceX Live Stream Online: SpaceX Launching Supplies to ISS For NASA
The astronauts on board the International Space Station are scheduled to get a nice resupply of goods in the coming days. SpaceX was scheduled to launch a Falcon 9 rocket carrying the supplies on Tuesday but delayed the launch until Wednesday.
If weather conditions hold, the launch is scheduled for Wednesday at 1:16 p.m. EST from Launch Complex 40 at Florida's Cape Canaveral Air Force Station, according to NASA.
Those who had tickets to Tuesday's launch from LC-39 were in luck, because the Kennedy Space Center was going to honor those tickets for the launch Wednesday. That ticket puts viewers less than 3.5 miles from the launch pad and gives them a great view of the liftoff.
Coverage is expected to begin on NASA TV around 12:45 p.m. EST Wednesday, ahead of the 1:16 p.m. launch. The press conference after the launch is expected to happen at 3:15 p.m. the same day. The Dragon spacecraft used by NASA and SpaceX to send the supplies to the station is expected to arrive there Saturday. The rendezvous will happen around 4:30 a.m. EST, and the installation to the Harmony module of the ISS is expected around 7:30 a.m.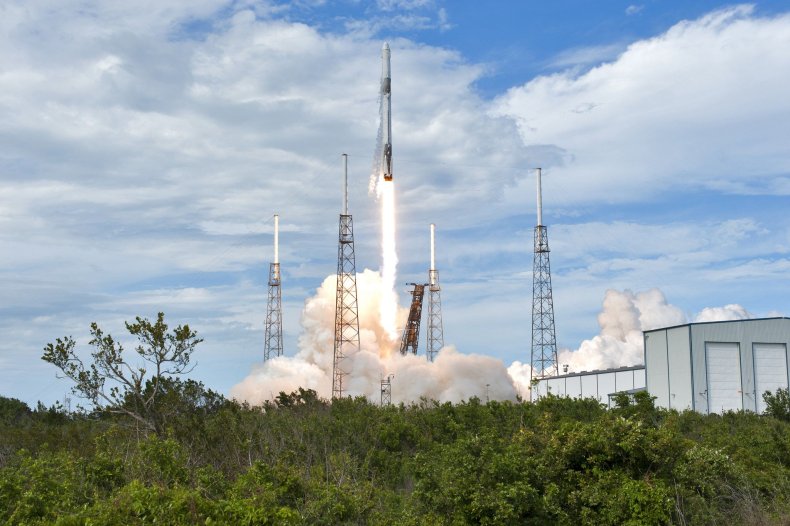 The Dragon will arrive with more than 5,500 pounds of supplies and research to support hundreds of experiments on the ISS. Once the Dragon arrives, it's expected to stay attached to the ISS for five weeks until it's sent back to Earth, full of research that has finished its time in space and return cargo, according to NASA.
If Wednesday's launch is postponed again, the next window for a launch is Friday at 12:28 p.m. EST, according to SpaceX. This launch is scheduled to be the 16th of 20 that SpaceX was contracted to do for NASA. SpaceX is expected to conduct an uncrewed test launch of its passenger craft in 2019 and then conduct its first crewed test later in the year. The company has contracted with NASA to help bring people in addition to supplies to the space station.
The launch will be available to stream on the NASA TV YouTube channels, as well as on the SpaceX website and YouTube:
​​