Issa Rae's Book Calls Filipinos 'The Blacks of Asians'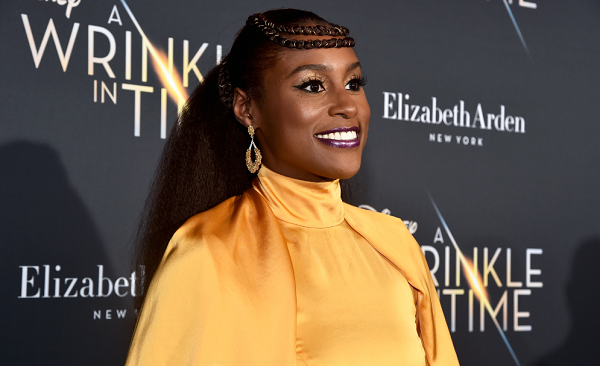 Issa Rae has some dating advice for educated black women: Date Asian men, specifically Asian men that recognize as Chinese, Vietnamese and Japanese.
The advice, offered in Rae's 2015 book, The Misadventures of an Awkward Black Girl, sparked harsh criticism of the actress on Monday when an excerpt surfaced online. In the passage, Rae suggested for black women with a college education to "join forces in love, marriage and procreation" with Asian men, essentially because both groups were considered to be at the bottom of the dating pool.
However, her sentiments didn't sit well with some people on social media, particularly those offended by her comments regarding Filipino men, whom Rae seemed to suggest weren't "intelligent and hard workers" like other groups of Asian men. "Educated black women what better intellectual match for you than an Asian man? And I'm not talking about Filipino's, they're like the Blacks of Asians. I'm talking Chinese, Vietnamese, Japanese, et cetera," Rae wrote.
She added: "So black women, after college, maybe it's a good idea to settle in Los Angeles or anywhere else where Koreatown in a hotspot."
Some people took to Twitter to condemn Rae and her sentiments, calling the Insecure star's comments disrespectful. Some even accused Rae of supporting colorism and being discriminatory against Filipinos, some of whom have darker and browner skin tones than Asians from other countries.
Meanwhile, there were others who took Rae's comparison of Filipinos and African-Americans as anti-black.
Despite the backlash, when it comes to interracial marriage in America, Asians are actually the most likely to find love outside of their race. According to a 2017 Pew Research report, 29 percent of Asians, including Pacific Islanders, were married to someone of a different race in 2015, while 27 percent of Hispanic newlyweds came from different racial backgrounds. Meanwhile, only 18 percent of blacks married someone outside of their race, compared to only 11 percent of whites.