Issa Rae Responds to Fan Demands for an 'Insecure' Movie Spin-Off
Insecure is returning to screens for its fifth and final season this weekend, but fans of the sitcom are already looking to the future as they express hopes for a movie spin-off.
The comedy, which debuted on HBO back in 2016, has become a favorite with critics as well as fans. As viewers prepare to see how the characters' romances and friendships play out in the remaining episodes, star and creator Issa Rae is being asked whether she plans to give the show the big-screen treatment.
According to Rae, it would take a major change of heart—and circumstances—for fans' movie dream to come true.
"I always say, if you see an Insecure movie, it means I'm down bad. It means I'm not doing well in life," she said during an appearance on the Tamron Hall talk show. "I don't want to do a movie …You know, it's a finite story. And I just don't want to see an Insecure movie unless I'm doing badly."
Rae also spoke about her decision to bring the comedy to its conclusion, adding: "I knew from Season 1 that I wanted to end this show. [Executive producer] Prentice [Penny] and I talked about it from jump—five seasons to tell a concise story without dragging it out felt right to me just on a creative level and knowing where I wanted to take these characters. It felt like enough time.
"And then also just like socially, it's a lot. I'm very conscious of people giving their time to the show and five years is a lot of time, and six years for some of us."
She went on: "And you know, from the writers to the crew to the actors, I knew, I'm like, 'We're gonna get tired of each other after maybe four years, five years. So, let's cut it short while we still love each other.' And we do, we love each other so much."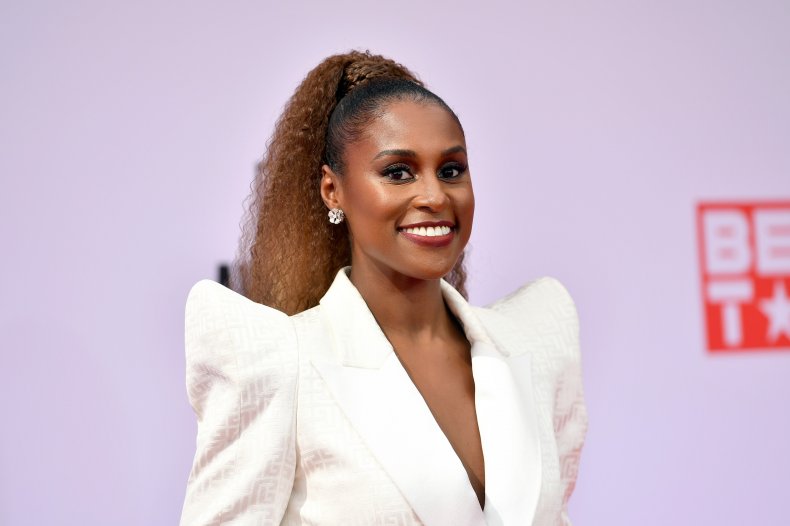 Elsewhere in her interview with Tamron Hall, Rae discussed the pressure she came under to include white characters in the show's early seasons. Insecure now has an all-Black cast.
The Los Angeles native said: "People were like, 'You should put a white character there.' I was like, 'What?' And then, you know, white people started watching and we got on NPR and things like that.
"And I think as Black creators, we are advised sometimes to give viewers, mainstream viewers, a way in via white characters. And you know, with Insecure, it was set in a white nonprofit world, like she was the only one.
"But I think what was refreshing is over time, as we told this story, we got to, you know, and once she quit, we got to just be a solely Black show, with a Black lens, with Black characters, and that felt so refreshing."
The final season of Insecure—whose cast also includes Yvonne Orji, Jay Ellis, Natasha Rothwell, Amanda Seales and Kendrick Sampson—begins on October 24 on HBO.