Istanbul Explosion in Main Tourist Hub Caused by Syrian Suicide Bomber, Says Erdogan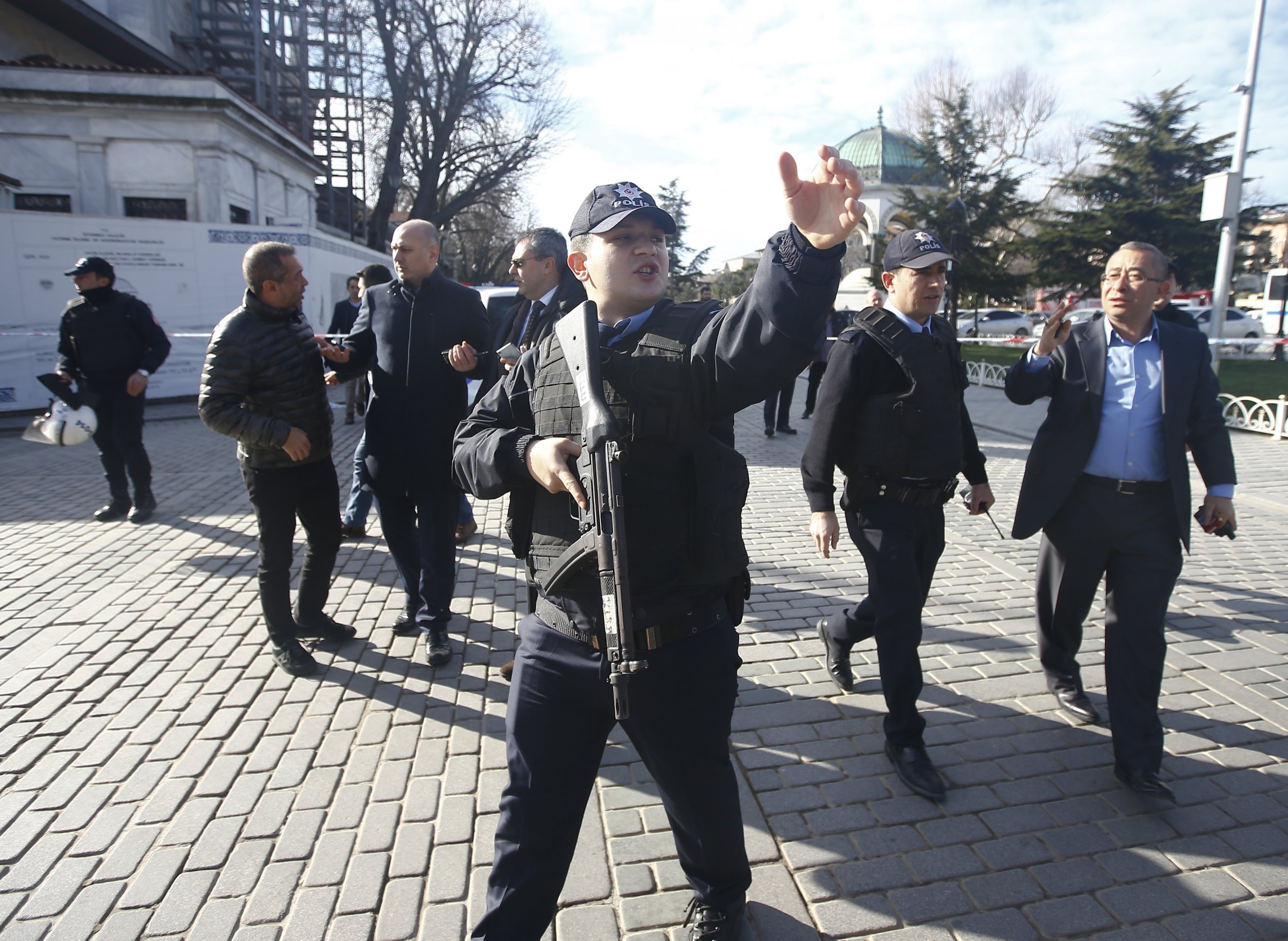 Updated | A Syrian suicide bomber killed at least ten people and injured 15 when he blew himself up in the main tourist hub in Turkey's largest city Istanbul on Tuesday, Turkish President Recep Tayyip Erdogan has said in a speech in the capital Ankara.
"I strongly condemn the terror attack which was carried out by a suicide bomber of Syrian origin," he said.
Turkey's Deputy Prime Minister Numan Kurtulmus said that the majority of those killed in the attack were foreign nationals but did not elaborate on their specific nationalities. German Chancellor Angela Merkel told reporters in Berlin that German nationals were "probably" victims in the attack.
At least nine Germans, one Norwegian and two Peruvians were wounded in the blast, Turkey's Dogan news agency reported. Turkish security sources and analysts said that the Islamic State militant group (ISIS) were the prime suspects in the attack.
On Tuesday, Germany moved to warn its citizens from visiting Istanbul's tourist sites following the attack.
"Travellers in Istanbul are strongly urged to avoid for now large groups of people in public places as well as tourist attractions," the foreign ministry said. It added that there could be "political tensions as well as violent clashes and terrorist attacks across the country."
Following the blast, a witness and a police officer told Reuters that they had seen body parts in the square while ambulances and police were deployed to the square and Turkish police sealed off the area, a witness told Reuters.
The government implemented a domestic press ban on the incident, analysts and western reporters said. Turkish Prime Minister Ahmet Davutoglu convened an emergency security meeting on Tuesday in response to the blast, bringing together top officials such as Interior Minister Efkan Ala and head of Turkish intelligence Hakan Fidan, according to the country's Anatolia news agency.
Video footage uploaded to YouTube that purported to be from the scene of the blast showed fire engines in the square and the sound of sirens.
The blast was heard in neighbouring districts and an investigation into the cause of the explosion is ongoing, Turkey's daily newspaper Hurriyet reported.
The square is situated close to Istanbul's Blue Mosque and the Hagia Sophia, in the historic center of the city.
In October, two bomb blasts struck a peace rally in the Turkish capital Ankara, killing 102 people in an attack claimed by ISIS. The outlawed Kurdistan Workers' Party (PKK) is also waging an insurgency against Ankara and leftist groups have also conducted attacks in major Turkish cities.