Istanbul's New Erdoğan-Backed Airport to Be Named After... Erdoğan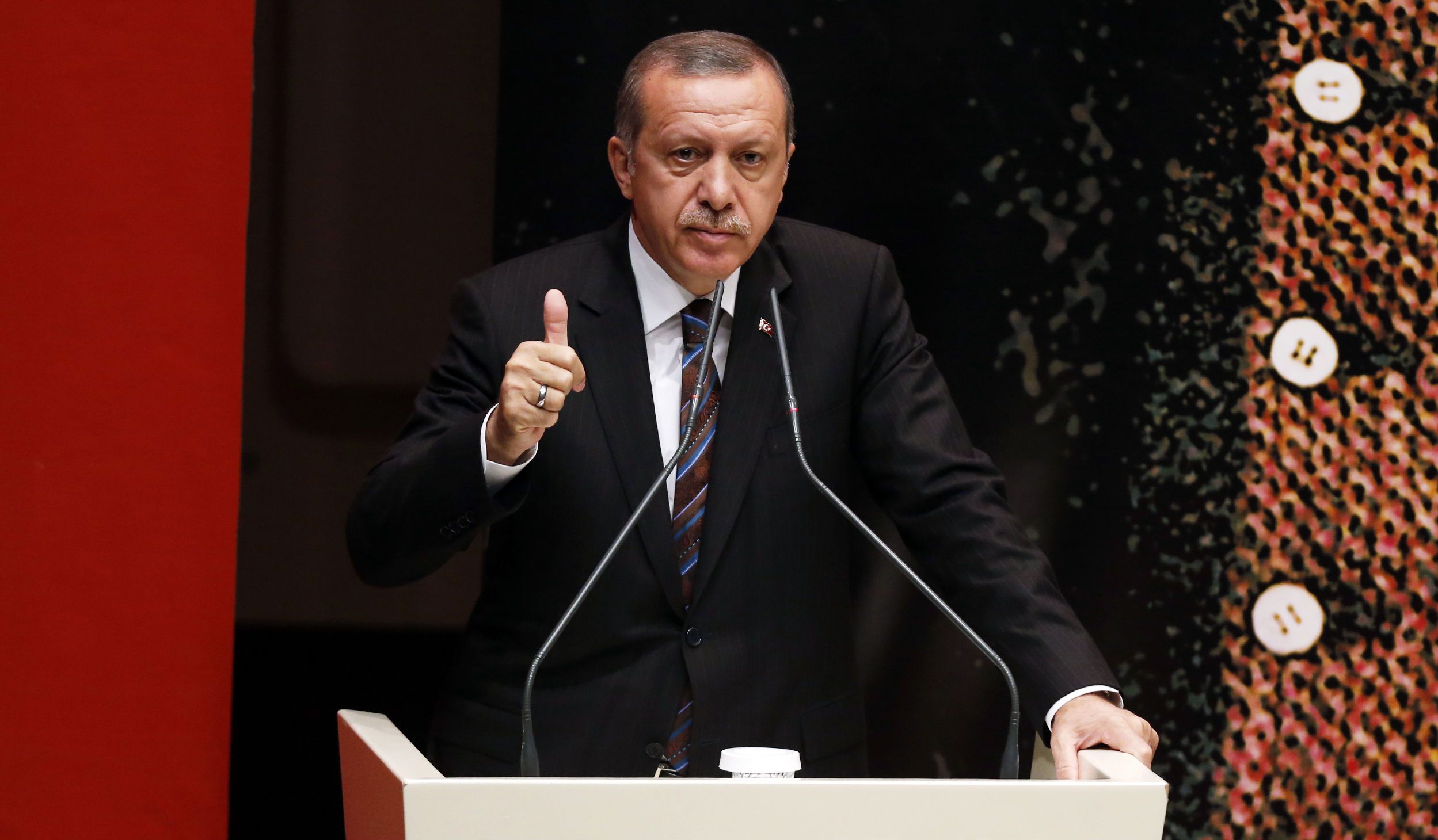 Istanbul's new third airport - set to become the world's largest - will be named after president-elect Recep Tayyip Erdoğan, Turkish newspaper Taraaf Daily reported last night.
Transport, Maritime and Communication Minister Lütfi Elvan told press on Wednesday the outgoing prime minister deserved the gesture after over a decade at the forefront of Turkish politics.
"For 12 years, Recep Tayyip Erdoğan has played a very important role in the development of this country," Elvan said.
The airport, currently under construction, will open in 2017 and will service 150 million passengers each year, almost double the number of passengers passing through London's Heathrow.
"The news underscores what an important figure Erdoğan has become in Turkey," says Alex Christie Miller, Newsweek's Turkey correspondent, who recently reported on corruption investigations into Erdoğan-backed construction projects in Istanbul. "We are now seeing the emergence of Erdoğanism."
Construction work on the new airport has already begun on the European side of Istanbul. Thousands of acres of forest are to be cut down to make space for it.
The location of the new airport means that once it opens its doors and runways to the world it will replace the city's only other European airport, named after Turkey's first president and national hero Mustafa Kemal Atatürk.
"This is very symbolic of some Turkish people's fears, as it means the removal of the name of Atatürk and replacing it Erdoğan in a very grand gesture," Miller adds.
The construction of the new airport is also part of a much wider, controversial trend in Europe's largest city which has seen large, historic sections of Istanbul demolished for the purposes of new, modern buildings.
"Erdoğan spearheaded the project as he has done with the broader construction boom in Istanbul," says Alex, who described Istanbul's obsession with demolishing and building new in his feature for Newsweek.
Erdoğan has touted his government's development agenda in the past, saying: "We are now a country which makes its dreams come true." The official name of Istanbul's third airport is going to be confirmed at Erdoğan's inauguration, according to Turkish newspaper Today's Zaman.
Erdoğan swept to victory in the country's first presidential election this month, and is now seeking to change the constitution to create an executive presidency.
Several other Turkish landmarks already bear Erdoğan's name, including the university of his hometown, Rize, which rebranded itself Recep Tayyip Erdoğan University in 2012.