Julie Walters Interview: 'It Can Be a Disadvantage for an Actress to Be Stunning'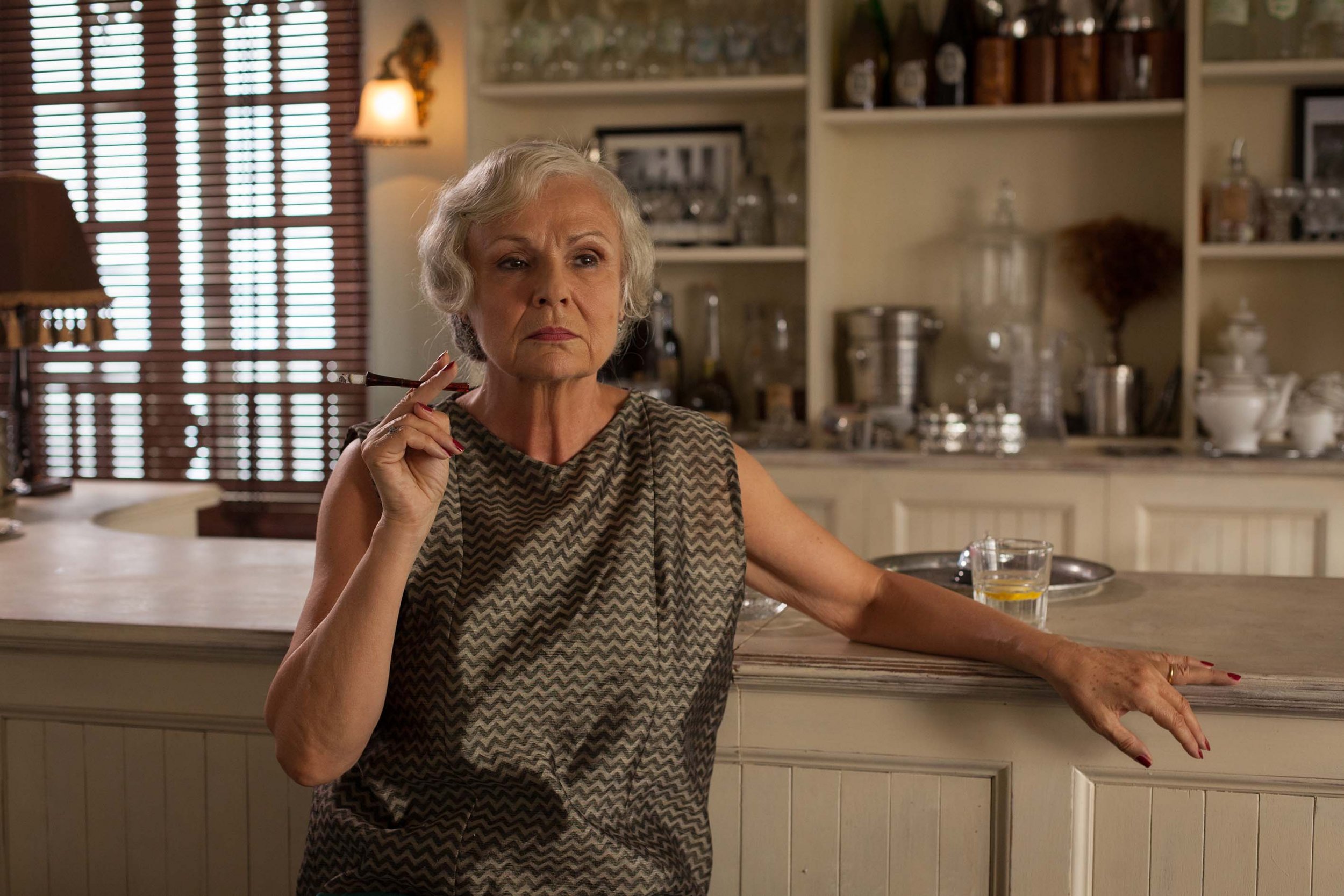 They come along very rarely, these actresses: women who are cherished not only for the brilliance of their work, but for their wit, fearlessness, and generosity of spirit. A country takes such performers to its heart because they embody qualities it would like to believe are somehow intrinsic to its own character.
Shirley MacLaine, for all her eccentricities, is one. Dame Judi Dench is another. And such performers, I suggest to Walters – a modest person who somehow does not notice that I am including her in this category – tend not to be dazzlingly beautiful, in conventional terms.
"In some ways," she says,
"it can be a disadvantage for an actress to be stunning. People can't get past the physical. Beauty is all they see."
We're talking in an Armenian café near her London flat. Furtive glances confirm other customers have noticed her. In a 1982 interview, Walters said she'd always like be able to dine out unrecognised. For the star of the current Channel 4 drama series Indian Summers, Willy Russell's Educating Rita, Alan Bleasdale's GBH and Boys From the Blackstuff – not to mention her roles in Billy Elliot, Mamma Mia! and as Molly Weasley in the Harry Potter films, that hope died long ago.
I read her a line from a 1978 Kenneth Tynan essay which discusses performers doomed to be "famous at home, nada abroad. OJ Simpson," Tynan declares, "is a [typical] case." Did Walters see her international fame coming?
"No," she replies. "And now people do come up as if they know me, in a way they might not with . . . " She stops herself, fearing, I suspect, she might say something like "Vanessa Redgrave".
"I like people," she continues. "That said, I went for coffee yesterday and . . . " she pauses. "You don't realise how precious anonymity is."
Walters, 65, grew up in the West Midlands town of Smethwick, where her father was a builder. When she abandoned nursing to study drama at Manchester Polytechnic, her mother, a postal clerk, "went mad".
"Did you have a plan?"
"No. I don't believe any actor who says they did."
After her first major success, Educating Rita in 1983, co-star Michael Caine implied she might forever be associated with the film: a fear that proved unfounded.
"Yes," Walters says, adding, in a self-deprecating tone: "I've just kept going, way too long."
She speaks fondly of Caine while acknowledging their differing lifestyles. Walters lives with husband Grant, a former RAC breakdown man, at their main home, a farm in Surrey. (They have one daughter, Maisie, 26). Caine, she says, "owns a Cézanne".
"They're great motors,"
I suggest, "Cézannes."
"Aren't they? Michael's is a 3.5 litre automatic. Twenty-three previous owners."
Few could have foreseen the ease with which Walters would expand her range: from classic comedy in sketches like Acorn Antiques by her friend Victoria Wood, to her bravura performance as Mo Mowlam in Philip Martin's 2010 film Mo. Walters, says Alan Bleasdale, is "the best actress I have ever worked with in my life".
She tends to recall her finest achievements as though they involved some degree of fortune. In fact Walters has had an extraordinary ability to resonate with great writers – such as Bleasdale, Russell and Alan Bennett – then interpret their writing so sympathetically that she inspires more of it.
Tales of her youth, which inform her outstanding 2007 novel Maggie's Tree, suggest she was somewhat headstrong. Any hedonistic tendencies have long been abandoned.
"I'm quite speedy," she says. "Which is why I love the peace of the countryside.
"Hang on," she says, "I've got to rub my foot. It's gone to sleep." And then, as she straightens up, "I nearly whacked myself on the nose just then. Would you have taken me to casualty?"
These last observations are not of the kind you could imagine being made by, for instance, Dame Joan Collins. Walters hasn't yet been awarded a similarly imposing title. Why?
"God, don't ask me that. Maybe because I'm not posh."
Age, dreaded by many actresses, is a condition she has seemed impatient to embrace all her life, as Petula in Dinnerladies, and Robert Lindsay's mother in Bleasdale's 1991 epic GBH. The only downside to her performance as Cynthia, her splendidly cantankerous elderly character in Indian Summers, is that scenes without her can feel like unwanted intermissions. She can't wait, she says, to get back to Penang and start on the second series.
Julie Walters has achieved an enviable equilibrium in a profession capable of driving people mad.
"Some actors never enjoy it," she says. "They describe acting as constant suffering. And I think, well, why the fuck do you carry on if it's so very painful?"
"And that's never been you?"
"It hasn't. I'm not what you might call a 'pained' person. That's something I only just realised recently.
"And there is another reason," Walters adds. "I really do love what I do."