'It Chapter 2' After Credits: Does the Sequel Have a Post-Credits Scene at the End?
It Chapter Two is in theaters Friday as the retelling of Stephen King's classic horror story reaches its conclusion.
In 2017, we were introduced to the Losers Club, a group of precocious youngsters who encounter the evil clown Pennywise (played by Bill Skarsgård). In the sequel, set 27 years after the first film, the Losers are all grown up, with stars including Bill Hader, James McAvoy and Jessica Chastain joining the cast.
Director Andy Muschietti's finale to the It saga is one of 2019's most anticipated movie releases and is expected to have a $200 million global box office debut.
One of the big questions everyone seems to be asking is whether there's a post-credits scene attached to It Chapter Two. Here's what you need to know.
Warning: Potential spoilers ahead.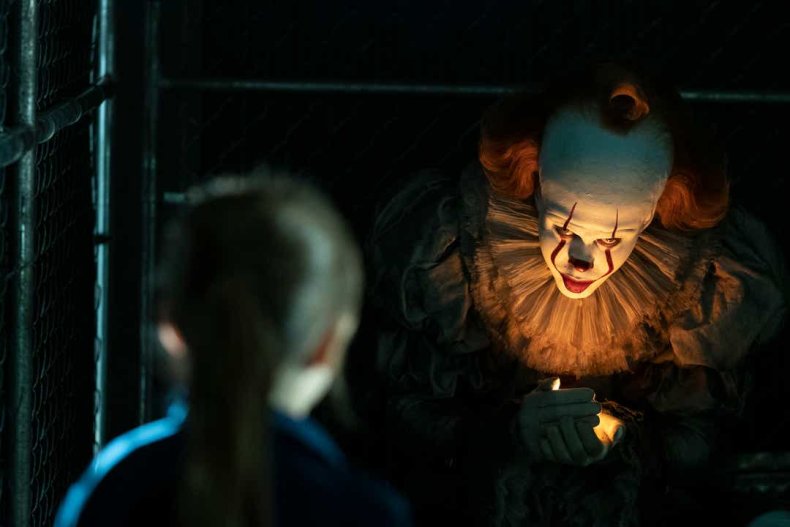 Does It Chapter Two have a post-credits scene?
There is no post-credits scene after It Chapter Two ends.
The film's two-hour and 50-minute run time spans the remainder of Stephen King's famous 1986 It novel that wasn't included in the first movie.
According to Insider, Chapter Two is a "faithful adaptation" of King's book, so don't expect any left-field end credits scene to continue the story.
Will there be an It Chapter Three?
There will not be a direct follow-up to It and It Chapter Two because the two films have covered all of King's novel.
"This is the conclusion of the book, so there is no part three. This is the end of the journey of the Losers against Pennywise," Muschietti recently told CinePOP.
However, that doesn't rule out more scares from Pennywise on the big screen in some form.
Muschietti said: "As we all know the mythology is very rich, and in Stephen King's book, Pennywise has been around for a million years, he's been in contact with humans for at least five hundred years, and he comes back every 27 years. So, if you go back and back and back and back, you'll see a lot of drama."
Asked if he'd consider directing an It sequel, Muschietti replied: "Eventually."
It Chapter Two and Birds of Prey trailer
Though there isn't anything after the credits, movie buffs going to see It Chapter Two in theaters will be presented with a treat before the movie: The first trailer for Warner Bros.' highly anticipated Birds of Prey (and the Fantabulous Emancipation of One Harley Quinn).
A 40-second teaser for the Suicide Squad spin-off starring Margot Robbie as DC Comics favorite Harley Quinn will play exclusively in theaters before It Chapter Two.
Warner Bros. will not be releasing the teaser online in order to keep suspense high for Birds of Prey's February 2020 release.
It Chapter Two is in theaters now.