'It Could Explode': Man Shows Off Broken Apple Watch in Viral Video Amid Apple Lawsuit
People are warning a man about a serious safety hazard after he shared footage of his detached Apple Watch screen. Some users are warning him it could explode and catch fire on his wrist.
Jahbari, or @yeahitsjabs on TikTok, posted the video and received more than 1.8 million views and 741 comments since December 5.
"Why did no one tell me the battery in Apple Watches start to expand and pop the screen out," the on-screen text read in the video.
Jahbari showed his Apple Watch and showed how the glass screen popped out of the metal watch but was still working. He told Newsweek that it was an Apples Series 1 watch that he purchased about four years ago.
He told Newsweek he reached out to Apple Support and said they kept telling him to make an appointment at the Genius Bar.
He said when he asked what the cost would be, he was told the service would cost "around $304.84" because his warranty was expired.
The cost of a brand new Apple Watch Series 3 starts at $199.
"Tim Cook, where you at," Jahbari joked in the caption
In early December, a group of Apple Watch owners filed a class-action lawsuit against Apple for the defective design.
The lawsuit stated that the watch contains a "dangerous safety hazard" in which the screen can pop out of place if the battery swells too much.
The lawsuit claimed Apple was aware that the batteries were swelling and did not leave enough room in the interior to prevent the battery from pushing on the screen.
The lawsuit claimed that the swelling can cause the screen to pop off "exposing its razor-sharp edges" which can lead to "operational failure of the Watch" and potential bodily injury.
One plaintiff, Chris Smith, claimed his Series 3 Aluminum Watch had detached and "severely" sliced his arm cutting a vein. He claimed Apple denied his request to have the watch covered by a warranty.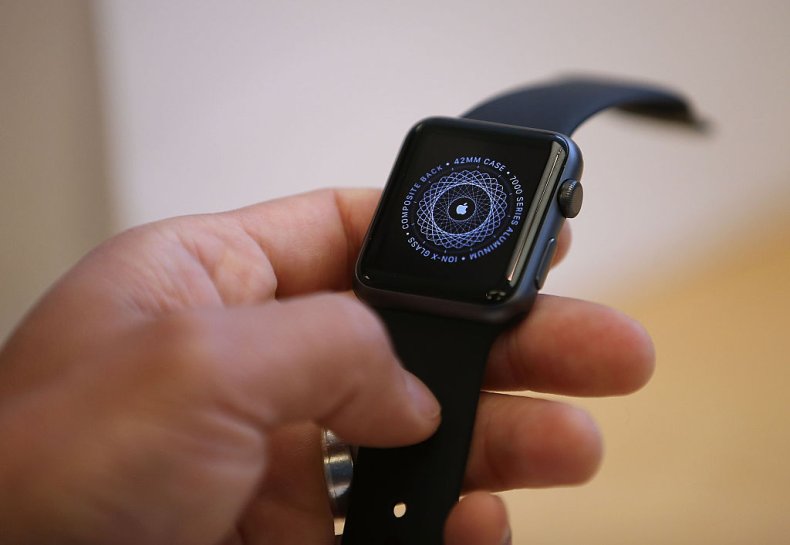 In the comments of Jahbari's post, he mentioned that he was just planning on taping his watch back together until he received several warnings from various viewers.
"That's a puffy battery and you need to get rid of it immediately," one user warned. "If it explodes you're looking at chemical burns and 3rd to 4th-degree flesh burns.
"That's a swollen battery. It could explode or catch on fire at any time," another comment read.
In the comments, many users suggested that his watch broke due to overcharging the battery. Some even said they've seen similar things happen with other Apple products including iPads and iPhones.
"Hmm that's a build up of heat and gas because of overcharging..." one user said.
"Seen it happen to iPhones and iPads more than any other lithium polymer based devices," another user wrote. "It's due to faulty current regulation affecting how it charges."
Newsweek reached out to Apple for comment but did not hear back in time for publication.