'It Couple' Tom Holland, Zendaya Wearing Matching Jerseys at Rangers Game
Zendaya and Tom Holland were seen wearing matching Rangers long sleeve jerseys at the New York Rangers vs. Detroit Red Wings game.
The couple, along with Zendaya's Euphoria co-star Hunter Schafer and Holland's younger brother, Harry, attended the hockey game Thursday. They all bought jerseys, except Holland and Zendaya had on matching ones. Zendaya had "Holland" with his birth year, 96, on the back while Holland had "Zendaya" and a 96 on his back.
The two actors had a big 2022 so far, Zendaya's HBO series, Euphoria took off at the beginning of January reaching millions of viewers each week. Uncharted, Holland's new movie with Mark Wahlberg, opened in theaters this weekend. The duo's global phenomenon Spider-Man: No Way Home hit big at the global box office, reaching a whopping $1.8 billion two months after premiering in theaters.
Throughout the years since the first Spider-Man movie was released, Holland and Zendaya denied any romantic relationship, only friendship. Or, rather, they did until the summer of 2021, when photos were released in early July that captured the two kissing in a car, revealing that they could potentially be a couple.
"One of the downsides of our fame is that privacy isn't really in our control anymore, and a moment that you think is between two people that love each other very much is now a moment that is shared with the entire world," Holland spoke to GQ back in 2021 about the paparazzi photos.
"We sort of felt robbed of our privacy."
Zendaya added, "The equal sentiment [we both share] is just that when you really love and care about somebody, some moments or things, you wish were your own."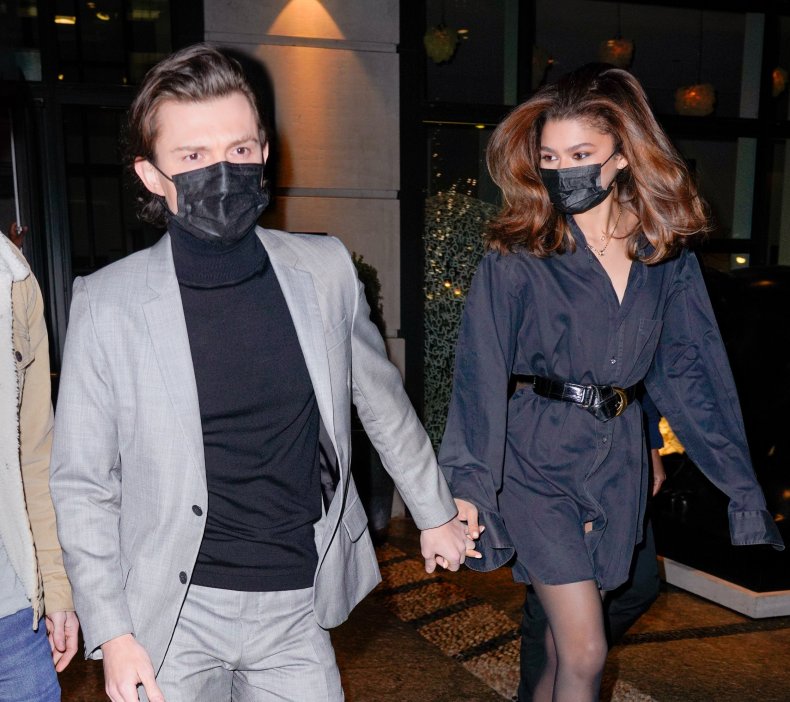 Since then, the two have been very supportive of each other on social media and have been spotted holding hands and fans are loving it.
"tom holland and zendaya wearing matching jerseys is the cutest thing you'll see today," @hpspideywayne exclaimed.
"Tom Holland and Zendaya are here and they bought Rangers jerseys. I will now be passing away," @cas14oc wrote.
@tomhollandfiles gushes over the couple's relationship, "tom holland and zendaya really are the it couple it's undeniable at this point look at them."
"Who needs a happy romantic relationship when you could just live vicariously thru zendaya and tom holland," @lolwutapalooza exclaimed.
@dayaspublicist raved, "HOTTEST COUPLE AWARD GOES TO ZENDAYA AND TOM HOLLAND!!!!"
"tom holland and zendaya are the epitome of the feeling 'to be in love', @newromantics02 tweeted.