Is It Finally Time to Take the 'Shitty Media Men' List Seriously?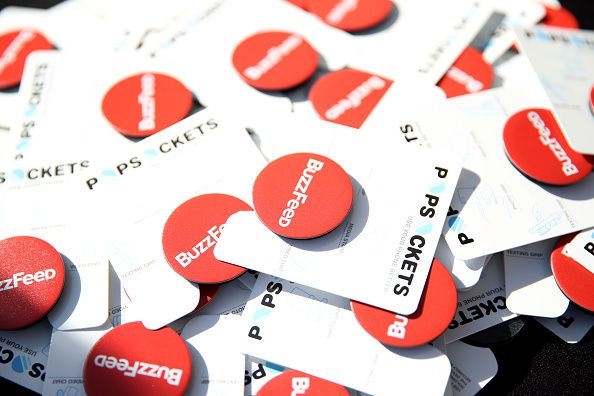 A widely circulated Google spreadsheet called "Shitty Media Men" that allowed women to anonymously identify men who allegedly harassed or sexually abused them was initially dismissed by some as unprovable or even irresponsible—but a growing number of the men have faced serious consequences for the very misdeeds detailed on the list.
BuzzFeed News first reported on the existence of the list in the days following the revelations into Harvey Weinstein's alleged misconduct, but it was met with considerable backlash—not only from people who believed it was wrong to put crude joke tellers on a same spreadsheet with rapists, but also from others who thought it dangerous to circulate what they viewed as unsubstantiated claims against more than 70 men.
Yet in the months since the "Shitty Media Men" list became a matter of widespread public knowledge, at least four men named in the version of the list obtained by Newsweek have been fired from their jobs or announced their resignation following investigations into their alleged misconduct—including, as of Wednesday, BuzzFeed News's own Adrian Carrasquillo.
That follows other men who crossed over from being the target of anonymous complaints to being unemployed because of them.
New Republic president and publisher Hamilton Fish was one of the first of the "shitty men" to face consequences for alleged sexual misconduct. Fish resigned on November 3, just days after the New Republic announced an investigation into his behavior with female colleagues. The "Shitty Media Men" list had indeed included "workplace harassment" among the offenses Fish had allegedly committed.
A little over a month later, Lorin Stein, the editor of the Paris Review, ended his seven-year tenure following an October investigation based on multiple complaints from women at the literary journal. On the "Shitty Media Men" list, Stein's name was among those highlighted in red to indicate that multiple women had accused him of serious sexual abuses.
Earlier this month, The New Yorker fired Washington reporter Ryan Lizza for engaging in what the magazine called "improper sexual conduct." Lizza's name had appeared on the Google spreadsheet for allegedly sending "creepy" messages to women.
And, most recently, BuzzFeed News fired Carrasquillo following an investigation into allegations that he sent inappropriate messages to his colleagues. This alleged behavior matched up with what was described on the "Shitty Media Men" list, which included an accusation of "inappropriate communication" against Carrasquillo.
It's unclear if any of Carrasquillo's coworkers had ever reported him to supervisors or the company's human resources department, but a BuzzFeed spokesperson told Newsweek that the investigation of Carrasquillo began after the "Shitty Media Men" was published in October—an indication of how seriously publications may be taking the document.
The spokesperson added that the investigation didn't confirm the most serious allegations, but did find behavior that "was consistent" with what appeared on the spreadsheet.
Yumi Wilson, president of the Journalism & Women Symposium, suggested that other outlets take BuzzFeed's lead and look into the allegations on the spreadsheet, for the sake of both the accusers and the accused.
"At this point, there are videos of the spreadsheet on YouTube," Wilson told Newsweek. "If someone has been accused of something, people in their workplace should say, 'Let's check this out,' so that their name can be cleared ... or to take it to the next level. Otherwise, it's just lingering and out there."
But just months ago, women were more torn over how to deal with the outed "Shitty Media Men," some of whom were their colleagues or friends. In fact, a number of women writers were among the first to raise concerns about the spreadsheet. Slate writer Christina Cauterucci penned a column about why it's "reasonable to feel a queasy mix of emotions" over the list, writing of the potential consequences of taking a document that was "never meant to be public" and casting it out to the internet, where trolls, or even the accused themselves, could potentially fill the cells of the Google spreadsheet with false allegations.
Washington Post op-ed contributor Molly Roberts likened the list to a "burn book," and pointed out that some men had indeed gotten their hands on and altered the document. In an interview with Slate, feminist author and New York magazine writer Rebecca Traister warned that the transition from a whisper network to a spreadsheet was a "very dangerous move."
Part of the reservations surrounding the "Shitty Media Men" list trace back to anxieties surrounding the #MeToo movement as a whole. Among many women, there is still a sense that the movement could be on the brink of collapse at any point, that a single false allegation or wrong move could halt the momentum and make it more difficult for victims of sexual misconduct to speak out. A list that anyone could access or manipulate seemed like playing with fire.
"Making such a document public, there are concerns simply because some of the people on it might not have done anything," Wilson said. "As a journalist we're taught not to air or publish things before we know that they've actually happened, talk to multiple sources, check for documents and look for verification."
But when asked if she believes the allegations that appear on the "Shitty Media Men" list should be taken seriously, she said: "Absolutely."
It's important for the media industry to face sexual misconduct accusations—even those on an anonymous Google spreadsheet—head on, Wilson added, in order to protect women in the field.
"Perhaps with all of the things going on, one of the silver linings will be that women will begin to see the environment as much more conducive and supportive of them," she said. "That way, they can remain the passionate journalists they were all along.