Is It Safe to Give Money to Josh Hawley Again? Jeez, I Hope Not | Opinion
This edition of On the Street is #50. We started this thing just as COVID was taking off and there hasn't been a dull week since. Thanks to Peter Carbonara, Diane Harris, David Chiu and Sam Hill for getting me through all 60,000-plus words. Of course, thank you all for reading. Meanwhile, last week was no different than the last 49. Crazy. There's Senate Minority Leader Mitch McConnell doing what he does best: slinging the you-know-what. Texas, when not in mask denial, is still grappling with its post-storm reckoning. And here in New York, we've got the Andrew Cuomo situation, which may not be a situation much longer. New music from St. Vincent, too! Let's get started: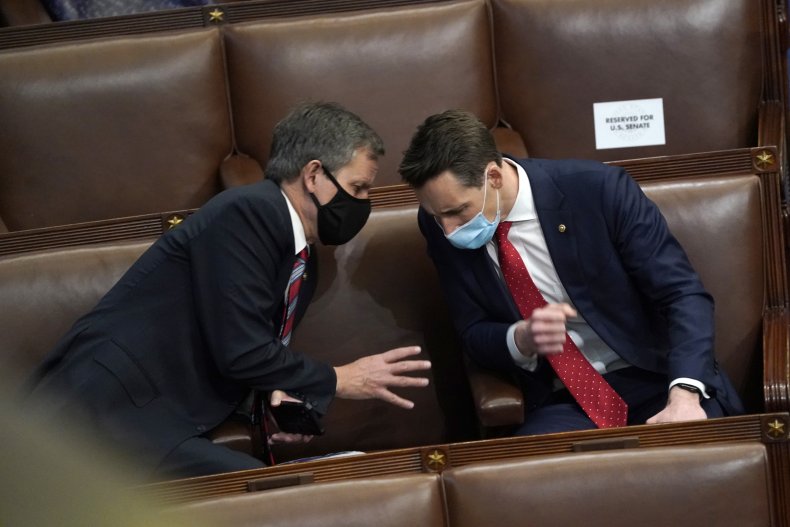 Well, That Didn't Last Long: Remember the big business backlash against lawmakers who voted against certifying the results of the presidential election? Seems to have lost some steam. For example: per Reuters and Axios: the U.S. Chamber of Commerce (See disclosure at the end of the column) recently decided that it was OK to once again give generously to Republicans who voted against certification of the presidential election. (Peddling lies and conspiracy theories is still not OK.) "There is a meaningful difference between a member of Congress who voted no on the question of certifying the votes of certain states (Arizona and Pennsylvania) and those who engaged and continue to engage in repeated actions that undermine the legitimacy of our elections and institutions," said a Chamber memo via Axios. Not sure what the big difference is. Voting against certification was undermining the legitimacy of the election—ask the judges who cast aside the various lawsuits. Bottom line: it may be in fashion again to give, guilt-free, to the likes of Senator Josh Hawley of Missouri who, along with his raised fist, cheered on the insurrectionists on January 6. Not that he needs the money from corporate America. According to Reuters, "he took in $969,000 in donations in January...eight times the $120,000 in donations Hawley raised in the first quarter of 2020." Keep that fist thing going, Josh.
Spin Zone: The Republicans, Mitch McConnell in particular, seem to have lost their mojo when it comes to spinning President Joe Biden's $1.9 trillion COVID relief package. Last week, McConnell railed that since the economy is starting to recover in some ways, the Democrats shouldn't get credit for a big economic recovery later. Yeah, we'll make a note of that. He's the same guy who delayed the second round of COVID aid until things like enhanced unemployment benefits, which helped underpin the COVID-smashed economy in the first place, dried up. I could go on. Meanwhile, Florida Senator Rick Scott urged states to send "wasteful" COVID relief funds back to Washington. (Read Newsweek's story here.) The senator is a funny guy. I don't seem to recall Scott demanding that the old company he ran, Columbia/HCA, send back funds to Washington when the firm committed one of the greatest Medicare frauds ever. Oh, I remember now—the company was fined $1.7 billion, so it had to. Read all about it.
COVID Relief Package Quote of the Week: This from Paul Krugman of The New York Times: "One source of gratification is, of course, the fact that the basics of the plan came through intact — it wasn't watered down in a vain attempt to win over moderate Republican senators (who basically don't exist)."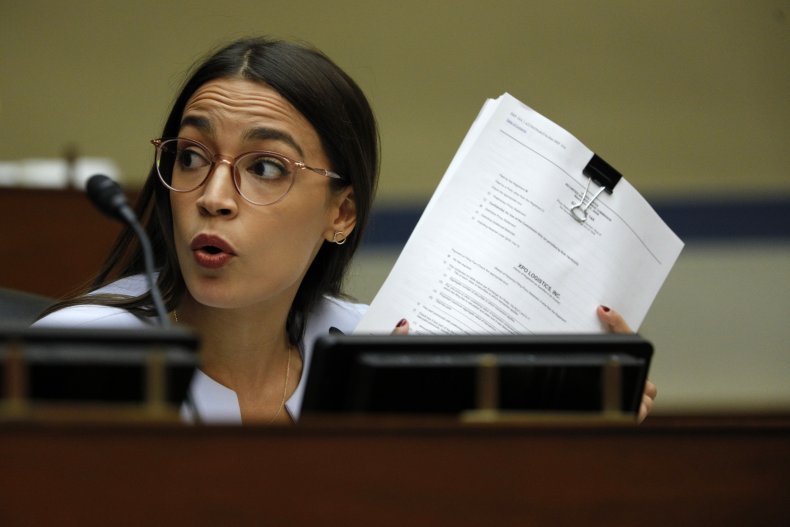 Looking for Fall Guys Not Named AOC and Bernie: I got to hand it to the folks who run the state of Texas. Republican lawmakers for years ignored recommendations of "The Report on Extreme Weather Preparedness Best Practices," after the big freeze and power failure in 2011. You know, advice like winterize the power grid. Price paid? Apparently nothing. Now, these guys are doing all they can to deflect any blame for the recent pipe-bursting, power-losing debacle. Lieutenant Governor Dan Patrick is trying to cover his tracks by becoming a Bernie Sanders-like man of the people; he's demanding that the utilities, who participated in the free enterprise orgy of overcharging during the blackout, give consumers a price break. Yeah, sure. Let's see if that happens. (Wasn't he the same guy who said old people should step up, get infected by COVID, and die for the sake of the economy?) Meanwhile, Gov. Greg Abbott, who will do anything to distract voters from his failed battle with Mother Nature, unveiled "Operation Lone Star," which is supposed to, among other things, keep Mexican drug cartels out of, say, the Galleria Dallas mall. Still waiting for "Operation Fix the Grid."
Crypto Mainstreaming Continues: As The New York Times describes it, a JPG file made by the digital artist Beeple was sold by Christie's for almost $70 million. Don't ask me what that means. But you can, like I did, ask our friend Daniel Roberts, the editor-in-chief at Decrypt. His site's story here. Dan's take via email: "Like most red hot, new markets or, if you want to say it, bubbles, there's wheat and chaff here. As the market expands, some junky stuff will sell for eye-popping sums, but some of what will sell is legitimate and will accrue value like any collectible. On Wednesday night, an original CryptoPunk NFT, first "minted" in 2017 on the Ethereum blockchain, sold for $7.8 million. (NFT=Non-fungible tokens, which are digital assets.) That's probably hard for a lot of people to understand, especially if you view the art: a pixelated face smoking a pipe. In the Beeple example, even if you balk at the $69 million-plus price tag, I think more people could look at that and recognize it's the kind of art they're more used to seeing at auction houses—the only difference is it's digital. The value appeal for both the CryptoPunk and the Beeple work is the same: they're parked on blockchain, probably verifiably unique, and can't be duplicated or tampered with. (The CryptoPunk hadn't changed ownership since 2017, so, like a rare baseball card, it has accrued value.) The owner still owns it the way you'd own a physical artwork, but it's digital. You just have to get past the mental hurdle of understanding that people will pay for these even though they can't hang them on their wall."
Don't say I didn't warn you: As I wrote a few weeks ago, prematurely writing "leadership" books is never a good thing. Crown Publishing Group, which brought you American Crisis: Leadership Lessons From the COVID-19 Pandemic by New York Gov. Andrew Cuomo, is no longer promoting the book, nor does it plan a reprint or paperback version. Something about nursing home deaths and sexual harassment allegations. If you're still interested, I'm sure my local Barnes & Noble has it somewhere in the science fiction section.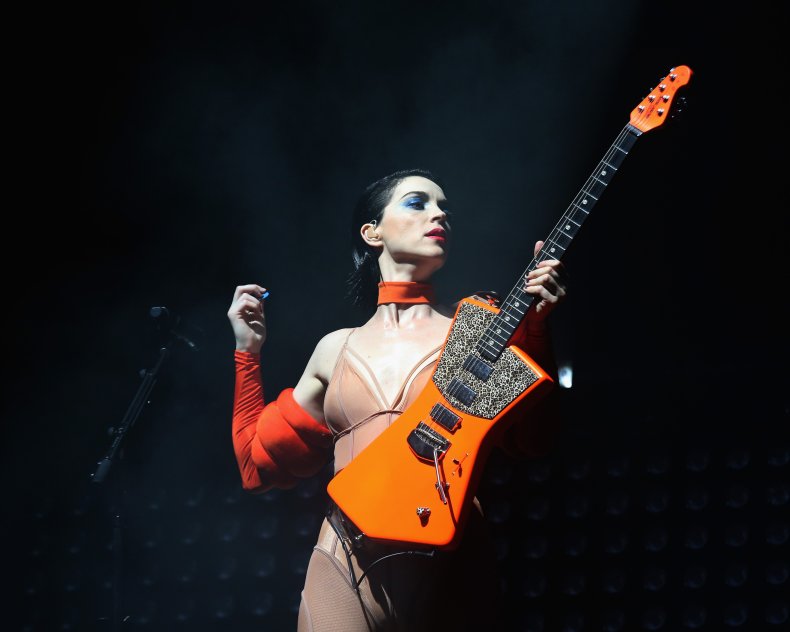 On the Street Jukebox: Newsweek rock-critic-in residence, David Chiu, is getting ready for the latest from St. Vincent, a.k.a., singer and guitarist Annie Clark. You have to wait until May for the official release of Daddy's Home, but here's the video of "Pay Your Way in Pain" via our friends at Pitchfork. By the way: Ms. Clark is the niece of Tuck Andress and Patti Cathcart of the jazz duo Tuck and Patti. Just one of the things I just learned that you probably already know...Be safe as always and see you next week for #51.
On the Street Extra: A quote from Carl Hiaasen's final Miami Herald column that somehow made me feel better about recent events: "The internet has made it easier to wage war on the truth. Yet, as shown by the Capitol uprising of selfie-snapping Trump rioters, social media also serves to lure the dumb, deluded and dangerous into the open. Seeing them all offers important, if unsettling, clarity."
---
*Disclosure: I freelanced a few times for the very nice people at U.S. Chamber of Commerce Foundation.