'It Wasn't Your Fault, Puppy': Viewers Love Pouting Dog and Owner's TikTok Viewed 6M Times
A dog and its owner have gone viral in a TikTok video viewed 6 million times.
The dog, named Kenworth Cadbury Lucas, and its owner, @southernsam4, can be seen interacting after Kenworth got sick in his owner's truck. However, he wasn't in trouble despite his pouting, and his owner sweetly talked to him in the video. The internet can't get enough of their interaction.
Kenworth frequently travels with his owner in his truck, and one night he threw up in the vehicle. Kenworth proceeded to pout and looked sad about it in the passenger's seat, and @southernsam4 got the whole thing on tape.
"When you get sick in the truck, and you're feeling all bad and you shouldn't feel bad 'cause it wasn't your fault, puppy," @southernsam4 said to Kenworth in the video. "Accidents happen. You didn't mean to get sick in Daddy's truck. I bragged this morning bout you ain't never had an accident in nine years, then you eat something rough tonight, throw up in the truck for the first time. You're OK."
While his owner talked, Kenworth still looked sad, but his tail began to wag. "Daddy loves you, you'll be all right," his owner said. He called him a "pouty pout" as well, and he got closer with the camera saying, "I still love ya, I still love ya baby boy. Yes, I do." Kenworth licked his mouth while looking at the camera.
@southersam4 pet his dog and said to him, "I love the puppy." He even told him that he's a "good boy" and he's "OK." The dog seemed to perk right up after their interaction.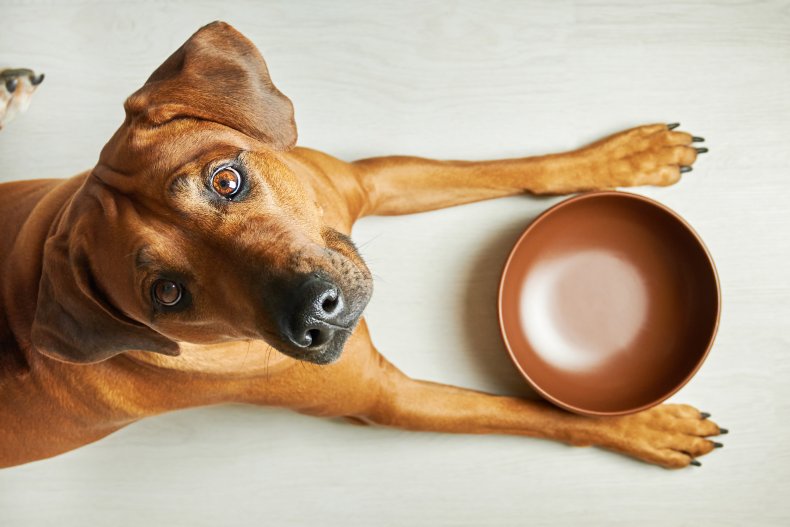 According to Statista, there are 471 million dogs owned in the world as of 2021. Dogs are the favorite pet for people in the United States. More than 63 million households in the country have at least one dog.
The video has garnered 1.7 million likes, and people seemed to appreciate the content.
"He looks like he's saying, 'you're really not mad at me?'" a viewer commented.
Other people wrote things like, "You're his whole world, and you can tell," and "I love watching people adore animals."
One TikToker thanked @southersam4, and they weren't the only ones. "Thank you for being kind to him," the person said.
"He's so cute, it's not his fault," another viewer wrote. "Thank you for telling him."
One user had a question. "How do I get my dad to talk to me like you talked to this dog?"
"I loooooove seeing other dog owners who don't blame their doggos for something they can't control," a TikTik user said.
A viewer commented on the dog and his owner. "What a good little sir!" they said. "And what an amazing daddy!"