Italian Authorities Rescue 2,000 Refugees off the Libyan Coast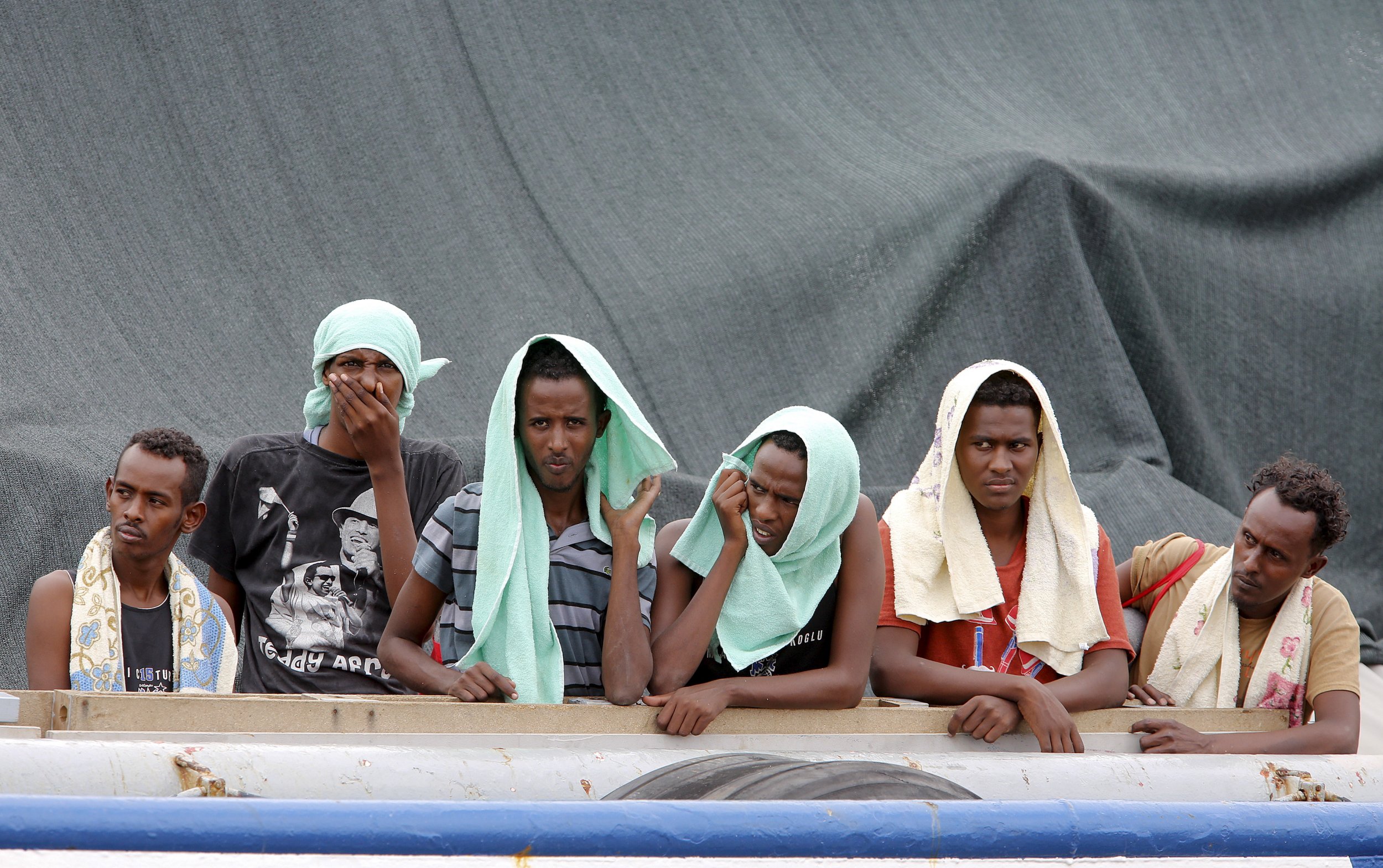 Italian authorities rescued nearly 2,000 refugees off the Libyan coast on Thursday, as people in eight dinghies and three boats attempted to flee across the Mediterranean sea.
AFP reports that the Italian coastguard, the Italian navy, and non-governmental aid group Médecins Sans Frontières (MSF), as well as two vessels taking part in the European Union's Operation Sophia—an operation launched in June to curb the number of human smugglers in the Mediterranean—worked together to save the refugees.
The International Organization for Migration estimated in November that so far this year 3,500 people have died while making the dangerous crossing, mainly to Greece and Italy. Since November 23, European authorities have picked up 400 refugees—a considerably low figure compared to the number of rescues between June and August, when every day authorities were rescuing an average of 760 refugees, according to AFP.
The Italian coastguard told the news agency that it launched Thursday's rescue operation after its head office, located in Rome, received calls for help via satellite phone from the stranded vessels.
The coastguard, which is controlled by the Italian government, intercepted 458 refugees traveling in four rubber dinghies, while another 300 were gathered by the Italian navy from three other dinghies.
Vessels operating under Operation Sophia picked up 702 people from two boats, and the MSF rescued 428 refugees from a boat and 96 traveling in a dinghy.
MSF also launched a joint operation with Greenpeace on Thursday to help save refugees making the hazardous sea crossing between Turkey and Greece.
According to the United Nations High Commissioner for Refugees, 139,300 people crossed the Mediterranean sea in November in the hope of continuing their journey to western Europe. In the same month last year, the total was 13,300.
On Thursday, the U.N. said it expects more than one million people to have come to Europe seeking refuge by the end of 2015, over four times the number who fled to Europe by sea in the whole of 2014.