Updated | The Italian Five Star Movement (M5S) is expected to emerge from the country's general election as the largest single party in the lower house, as early results point to a hung parliament.
No group seems to have done enough to win the 316 seats needed for a parliamentary majority, meaning negotiations will begin between them to form a coalition capable of governing Europe's third largest economy.
The anti-establishment, populist M5S is on course to win 216-236 seats when all results are in, having taken around 31.6 percent of the vote.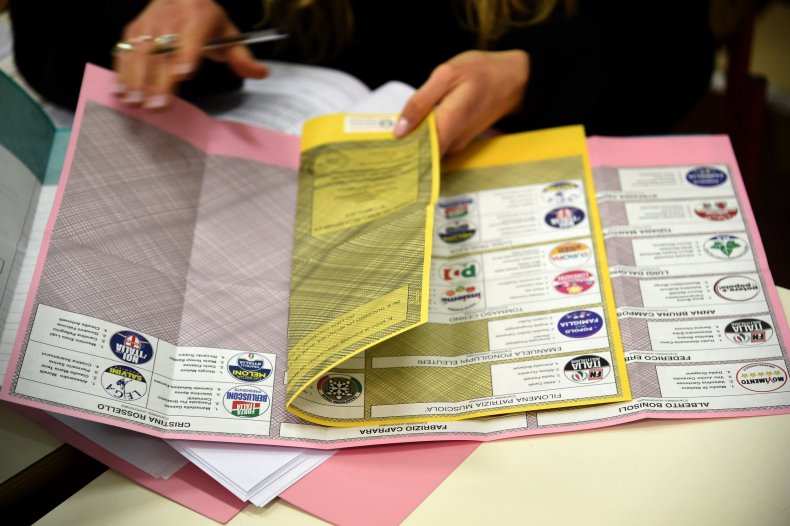 Four-time prime minister Silvio Berlusconi's right-wing coalition—led by his Forza Italia party—is expected to secure 248-268 seats after receiving around 37 percent of the vote. The group includes the anti-immigration and anti-EU far-right Brothers of Italy and the Northern League.
The Northern League was actually the most successful group in the coalition, receiving 18.2 percent of votes cast compared to Forza Italia's 13.8 percent. Leader Matteo Salvini, whose slogan is "Italians first," has promised to deport 100,000 migrants each year.
This could be especially significant given reports that the winner between the Northern League and Forza Italia parties will select the right-wing coalition's choice for the next prime minister.
Former prime minister Matteo Renzi's ruling Democratic Party received only 19.1 percent of the vote and will take 107-127 seats. The party has never before failed to win at least 20 percent, marking this election as a clear defeat for the center-left and a possible end to Renzi's leadership.
Results for the senate, the upper house of the Italian parliament, were also encouraging for populists and the right-wing, though no party will have enough seats to have a majority. M5S will take 102-122 seats, Berlusconi's coalition 118-150, and Renzi's Democratic Party just 42-54.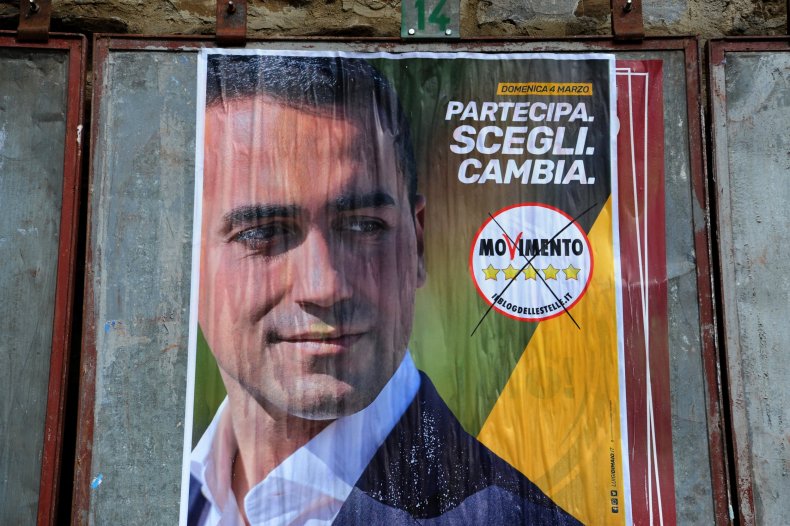 M5S was formed in in 2009 by a comedian, Beppe Grillo, and web strategist Gianroberto Casaleggio. It is now led by 31-year-old Luigi Di Maio.
The party pulls together policies from across the political spectrum giving it a broad appeal among the electorate. High migration, a stuttering economy and persistent unemployment were key battlegrounds in this election, allowing populist and fringe parties to elbow aside their establishment rivals by offering new and radical solutions.
M5S's desire to distribute asylum seekers across the EU appeals to voters who are unhappy that Italy has taken in around 600,000 migrants over the last four years. Di Maio has also said he would put an end to naval migrant rescue missions in the Mediterranean, which he calls a "sea taxi service."
The party has promised to protect and enhance workers's rights. It is pushing for free trade union representation, worker participation in decision-making and a shorter working day. M5S's manifesto calls for the repeal of labour and pension reforms to allow earlier retirement and to make it harder for bosses to sack workers.
The party wants to phase out all fossil fuel usage by 2050, introduce a minimum monthly income of €780 ($961) and improve relations with Russia. One of M5S's more controversial policies is the repeal of legislation that makes vaccinations mandatory in Italy.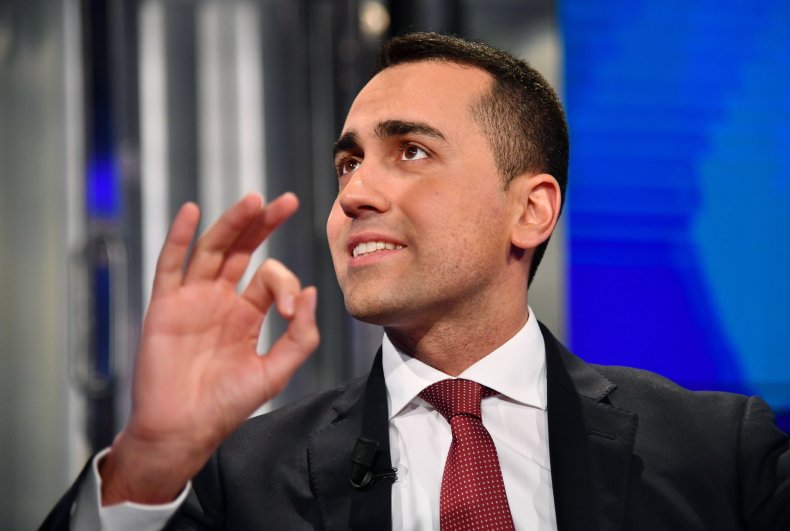 EU leaders will be nervous. Only Renzi's center-left party is pro-EU, and the parties that have overtaken his are all openly euroskeptic. M5S has argued for an alternative to the euro and has suggested forming alliances with other Southern European countries to resist Northern European domination of the bloc.
Bart Oosterveld, an expert on Italian politics at the Atlantic Council thinktank, said: "As in other recent European elections, the centre-left took a severe beating (e.g. Netherlands, France, Spain). The centre-left/social democrats is one of the European political families to traditionally support deeper European integration, in addition to the liberal democrats and the Christian democrats.
"It's worth noting that populist/anti-establishment parties hold the majority of the parliament for the first time since the end of the Second World War. [M5S, Northern League] and the Brothers of Italy have all toyed with leaving the euro and even the EU, but [M5S] has moderated its stance as the election approached."
What any eventual coalition government will look like is unclear. Depending on final counts, the country might still be ruled by a traditional grand coalition of the right- and left-wing groups. However, given the stunning success of the Italian fringe, a radical populist government is a real possibility.
If no coalition can be formed, Italy may face another election to try to force a more decisive result. At the moment, Oosterveld said, a coalition "does not look likely at this point. A secure majority would be the combination of [M5S] and [Northern League]. However, in addition from excluding each other in campaign rhetoric, their positions on key social and economic topics seem to diverge too much. The parliament is hung with a clear three-way division which makes compromises necessary, and no single party can deliver its whole agenda."
Oosterveld suggested that the chances of a new election before the end of the year are "certainly more than 50 percent. Our basecase is for a lengthy and quite chaotic period of failed coalition talks followed by new elections."
This article has been updated to include quotes from Bart Oosterveld.