Italian Foreign Minister Calls for End to Russian Sanctions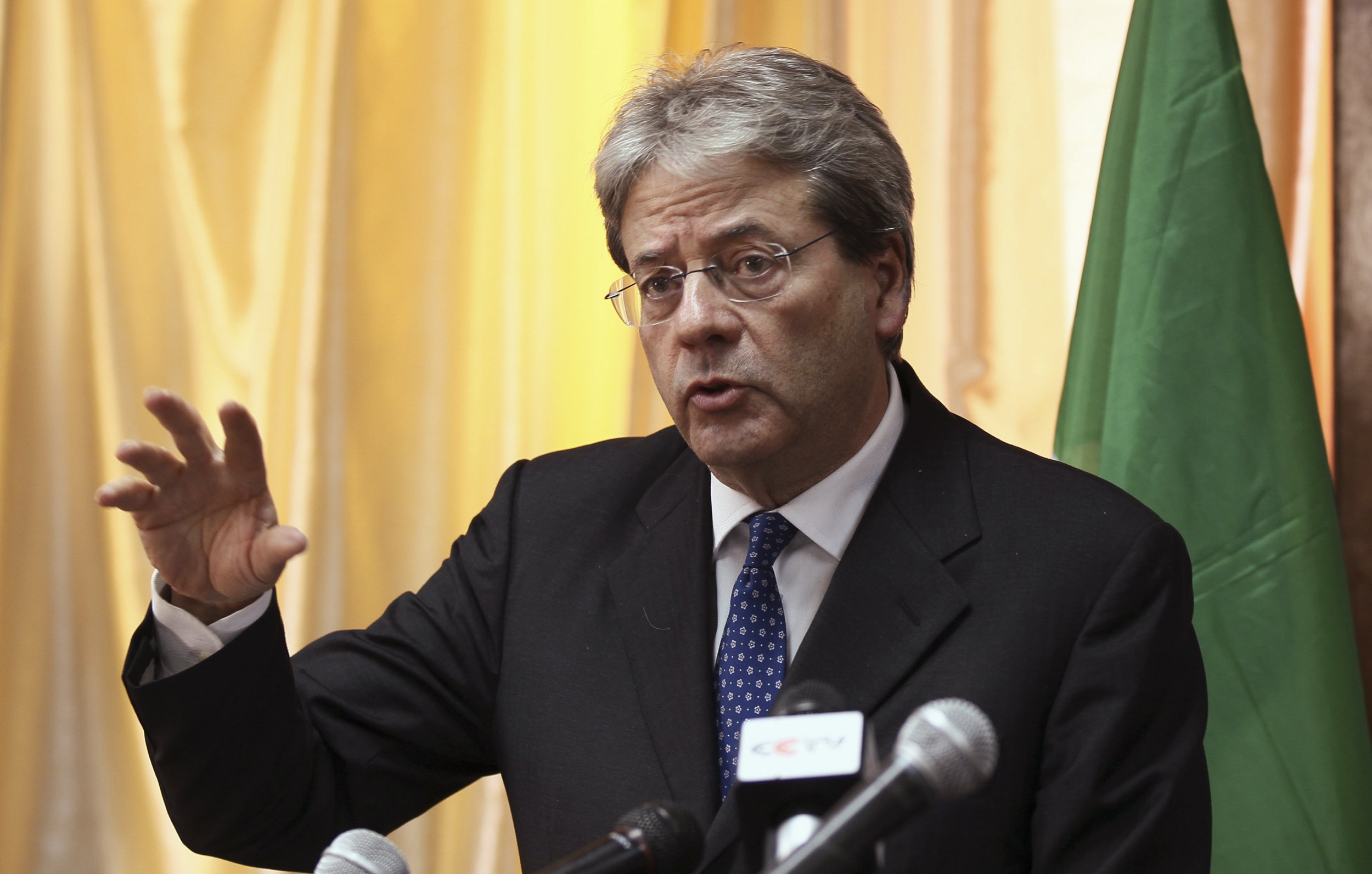 Italy's foreign minister has called for a relaxing of EU sanctions on Russia and warned that the crisis in Libya poses an equal threat to European security as the Ukrainian conflict.
Speaking to the Financial Times, Paolo Gentiloni said that Europe's focus should be on its southern borders "from Mali to Pakistan" and that the EU was distracted by Russian intervention in Ukraine due to historical Cold War narratives.
Libya has been in chaos since the deposition of Colonel Muammar Gaddafi in 2011. The internationally-recognised government in Tobruk is currently fighting with the self-declared Islamist government of the General National Congress, based in the capital Tripoli.
Islamic State (ISIS) militants have also taken a foothold in the country. Some 5,000 foreign fighters have gone to join the ranks of ISIS in Libya, where they control the strategic town of Derna. In February, the group released a video in which they vowed to conquer Rome after beheading 21 Egyptian Coptic Christians kidnapped from the Libyan town of Sirte.
The Italian defence minister recently announced that the country was sending a naval fleet to monitor jihadist movements on the Libyan coast. The head of European border agency Frontex recently warned that up to a million migrants could attempt to leave Libya for Italy this year.
In a visit to Moscow where he met Vladimir Putin earlier this month, Italian prime minister Matteo Renzi said he believed Russia could play "a decisive role" in resolving the crisis in Libya.
Gentiloni indicated that Italy would welcome a partial lifting of the EU sanctions imposed on Russia when they are reviewed in late June. In response to Russia's invasion of Ukraine last year, the EU and U.S. imposed hefty sanctions on Moscow, to which Russia responded by banning agricultural imports from the EU. This has impacted upon Italy, which has a good trade relationship with Russia - Rome gets about 30% of its natural gas from Moscow and Russia is Italy's eight biggest exports destination.
"Could Europe lift sanctions by the end of June as a whole? I don't think so," he said. "But if the question is: Is some kind of lifting possible if the situation has significantly improved? It could be - perhaps even a symbolic decision."
Italy has had historically good relations with Russia and Renzi is keen to preserve these despite being forced to adopt the pan-EU policy of sanctions. Gentiloni previously opposed the automatic renewal of sanctions on Russia before the current bans expire.
Sanctions have had a deleterious effect on the Russian economy. The value of the rouble has almost halved against the dollar since April and in November Moscow reported its first GDP contraction in five years.