Italian Mafia Boss Found Hiding in Attic in Rome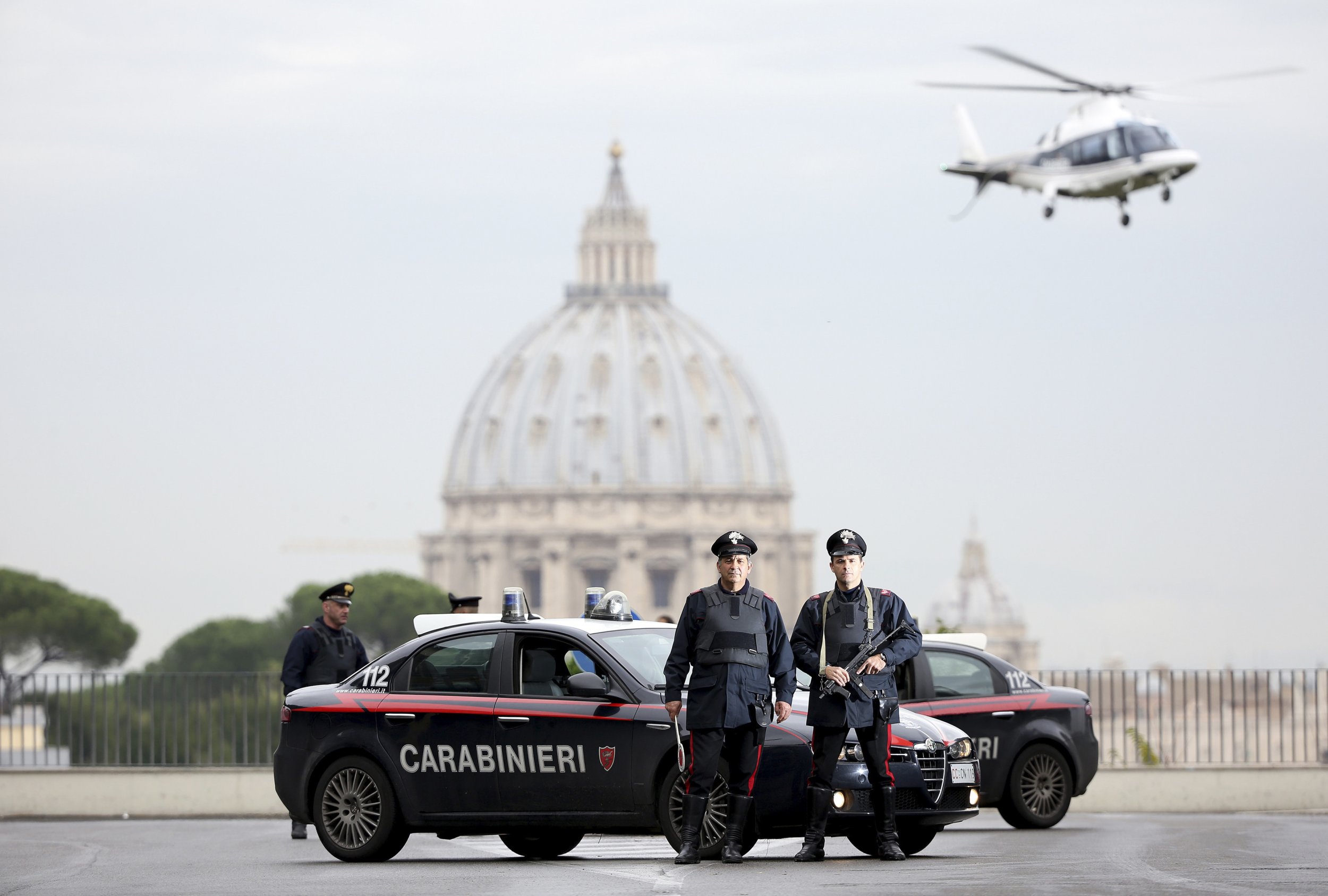 One of the heads of the most powerful mafia gang in Italy has been found living in his attic in Rome, nearly three weeks after police first visited his home to seize him. The arrest is part of a larger crackdown on mafia operations in the country.
Domenico Antonio Mollica, 47, of the powerful 'Ndrangheta organisation, revealed his hiding place on Thursday when the fire brigade began to tear down the attic where he was squatting. The police first called on Mollica on January 9, arresting suspected 'Ndrangheta gang members Placido Scriva and Domenico Morabito.
Mollica, however, was not found until yesterday when police, who were convinced the leader of the 'Ndrangheta gang was hiding somewhere in the house, went back to investigate the grounds with fire officials.
The mob leader eventually surrendered himself after investigators found an unusual draft and began tearing down the attic, according to local reports. His hiding place turned out to be located above a built-in wardrobe that was accessed by a rope and a small hole in the ceiling.
Police found bedding and a picture of the Madonna of Polsi, a Calabrian sanctuary where the 'Ndrangheta bosses annually meet, when searching the attic.
The arrests are part of a broader crackdown on mafia operations that has seen Italian police arrested 163 suspected 'Ndrangheta members this week. The operation is an attempt to curb the trade in cocaine, of which 'Ndrangheta is the biggest importer.
A study in 2014 estimated that 'Ndrangheta had a turnover of €53 billion - more than McDonald's and Deutsche Bank put together.
Italy's chief anti-mafia prosecutor Franco Roberti, described the mob scoop as a "historic" step in a press conference held in Bologna.
"'Ndrangheta is the biggest mafia threat in Italy, and to a certain extent in the world," said Newsweek's Italian correspondent Nick Farrell, adding that although the arrests are significant in number, it is not front page news for Italians. "The mafia is everywhere, it always has been and always will be."
"It's always in the papers, so people think that's just the way things are in Italy," he added.
'Ndrangheta gained much of its power in the past decade, overthrowing the Sicilian Cosa Nostra gang and Naples Camorra and becoming the country's most powerful crime organization.