Italian Man Intentionally Infected 32 Women With HIV Faces Decades In Jail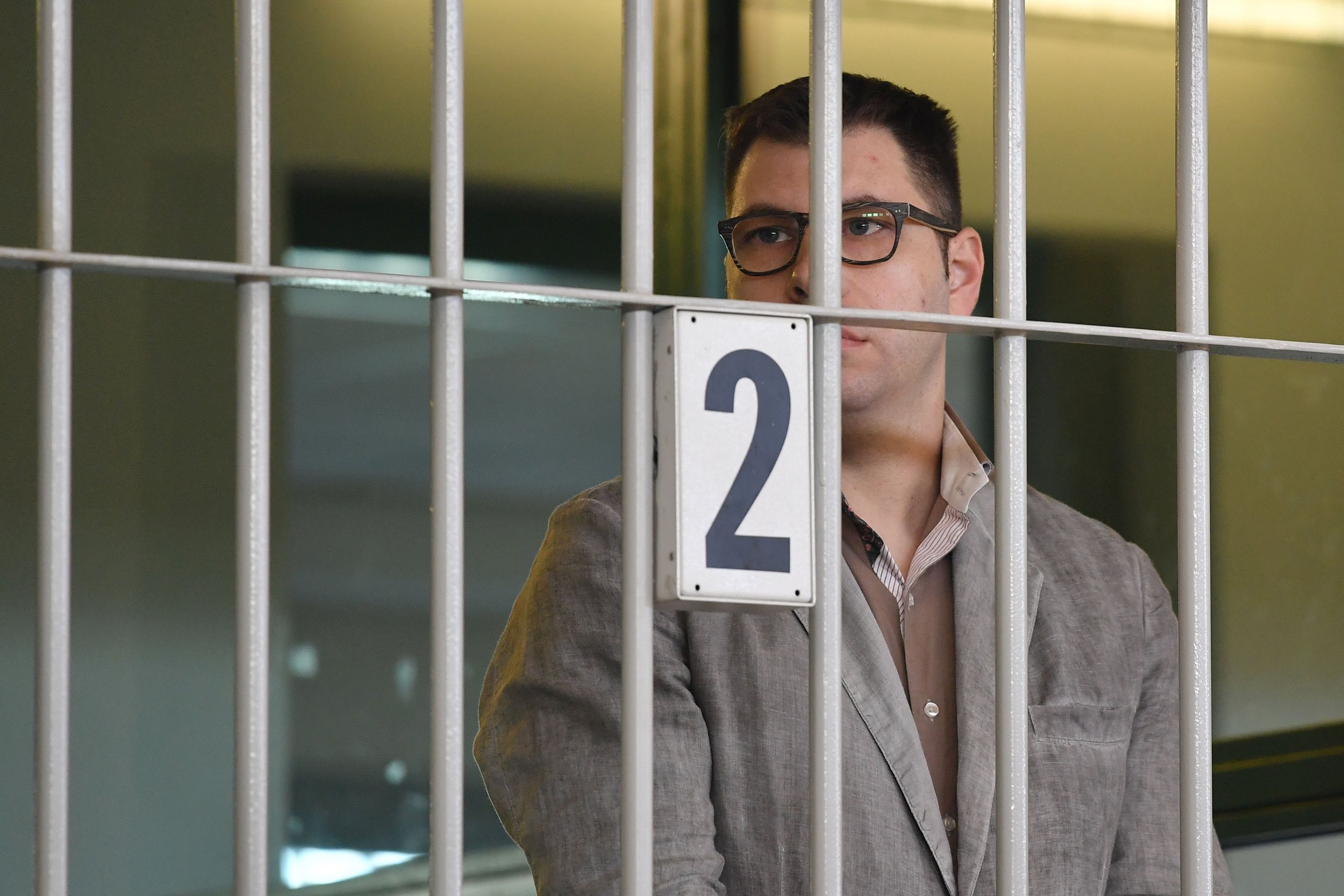 An Italian accountant who knowingly infected 32 women with HIV has been sentenced to 24 years in jail.
Since his 2006 HIV diagnosis, Valentino Talluto had unprotected sex with at least 53 women, according to the BBC. Those who were infected with the virus range in age from 14 to 44 years old, The Guardian reports.
The 33-year-old man relied on social media to lure in his partners. Under the name "Hearty Style," he seduced his victims into not only casual sex, but relationships too.
"Many of the girls know my friends and family," Talluto said in court, the BBC reports. "They say that I wanted to infect as many people as possible. If that had been the case, I would have gone for casual sex in bars, I would not have brought them into my life."
But, the court argued that he was intentionally looking to affect others' well-being.
"Talluto has never cooperated, he has made false statements, he has always denied any responsibility, even in the face of the evidence. His actions were intended to sow death," Prosecutor Elena Neri said during the trial in Rome, according to The Guardian.
Many of the women who spoke out during his trial described a similar story. At first, they were seduced on the internet. Upon meeting Talluto in person, they were soon asked to engage in sexual activity without a condom. Some of the women asked to use protection, but Talluto frequently told the same lies. He would often use the excuse of having an allergy to the contraceptive, or say he had already been tested for the virus that causes AIDS, Agence France-Presse (AFP) reports.
Talluto's lawyer, Maurizio Barca, said there was no way of knowing whether Talluto infected the women or if someone else passed it along to them. "He did not intentionally seek to transmit the virus," Barca said.
The judges spent more than 10 hours deciding their verdict, according to The Independent. Prosecutors were aiming for a life sentence, but the judges settled on 24 years in prison.
About a month before the verdict was announced on Friday, Talluto broke his silence. He said he regretted his choices, but was supposedly unaware of the repercussions of his behavior.
Italian Man Intentionally Infected 32 Women With HIV Faces Decades In Jail | Health