Italian Newspaper Faces Backlash for 'Disturbing' 'Black Friday' Headline
An Italian newspaper has been caught in a racism controversy after publishing a front cover featuring two black soccer players under the headline "Black Friday."
Corriere dello Sport—one of Italy's main three sports daily—ran the controversial headline on Thursday along with pictures of Inter Milan striker Romelu Lukaku and Roma defender Chris Smalling.
The duo will collide on Friday, when league leaders Inter Milan host Roma at the San Siro.
Since arriving in Serie A from Manchester United this summer, both players have made an instant impact for their respective clubs.
Lukaku has scored 11 goals in 18 games in all competitions, while Smalling has helped Roma to keep four clean sheets. He has also contributed at the other end, becoming the first Englishman since David Beckham to score twice in Serie A in the same season.
While the headline was probably intended to portray Lukaku and Smalling as great signings for Inter Milan and Roma, it was widely panned on social media.
ESPN's Italian soccer pundit Matteo Bonetti tweeted:
"Tone deaf, ignorant & with the usual racial undertones. Saying I'm shocked would be a lie at this point."
Fellow ESPN soccer journalist Andrew Cesare described the front page as "shocking", while Spanish soccer writer Colin Millar added the choice of headline was "not normal."
Corriere dello Sport's official Twitter account, however, promoted the front page as late as 3:30 a.m. ET on Thursday.
The front page only served to add fuel to an already combustible environment.
Italian soccer has been beset by a number of racist incidents this season, some of which have involved Lukaku.
In September, the Belgian was subjected to monkey chants by Cagliari fans during Inter Milan's 2-1 win away in Sardinia.
Lukaku, who scored the crucial penalty in the game, was repeatedly targeted during the match. He later warned that Italian soccer was failing to tackle the issue of racism.
In a lengthy post on Instagram, Lukaku warned the sport "was going backward" on racism.
Cagliari fans racially abused Moise Kean when Juventus visited Sardinia last season and a year earlier Juventus midfielder Blaise Matuidi suffered a similar fate, with Serie A issuing no formal punishment in either case.
Incredibly, a faction of hardcore Inter Milan fans sided with their Cagliari counterparts, suggesting racism wasn't a real problem in Italy and fans booed black players as a way "to help our team".
A few weeks later, soccer pundit Luciano Passirani was fired from Telelombardia, a Milan-based regional broadcaster, for suggesting the only way to stop Lukaku was to give "him 10 bananas" to eat.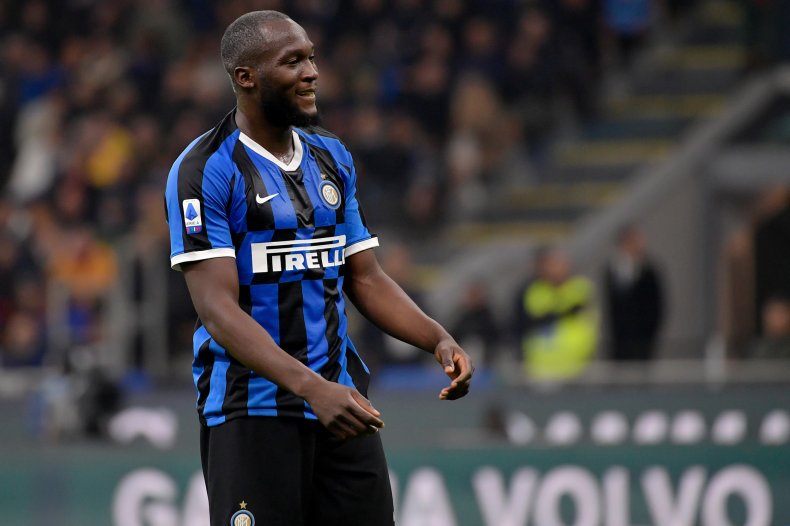 Last month, Brescia striker Mario Balotelli threatened to walk off the field after being abused during his team's 2-1 loss away at Verona.
The former Italy forward stopped the game and kicked the ball into the crowd in frustration after complaining of racist chants.
Serie A's disciplinary commission ordered Verona to close a section of the stand for one game as punishment and the club banned the head of one of its hardcore fan groups for 11 years after he declared Balotelli can "never be completely Italian".
The son of Ghanaian immigrants, Balotelli was born in Sicily and has represented Italy at senior level 36 times.
Just a section of Inter Milan hardcore fans supported Cagliari's ultras when Lukaku was racially abused, Brescia's ultras group sided with its Verona counterpart suggesting the media and authorities were using racism as an excuse for a witch-hunt to "criminalize and destroy the entire ultras world."
The incident prompted Serie A clubs to take the unprecedented step of joining forces to stamp racism out of the game.
"We have to publicly recognize that we have a serious problem with racism," a letter co-signed by the 20 clubs published last week read.
"It's a problem that we have not done enough to combat over the years.
"Images of players being racially abused in Italian [association] football have been viewed and discussed all around the world this season and that shames us all.
"No individual should ever be subjected to racist abuse—inside or outside of football—and we can no longer stay silent on this issue or wait for it to magically disappear."