Italian Officials to Close Controversial Mosque Installation at Venice Biennale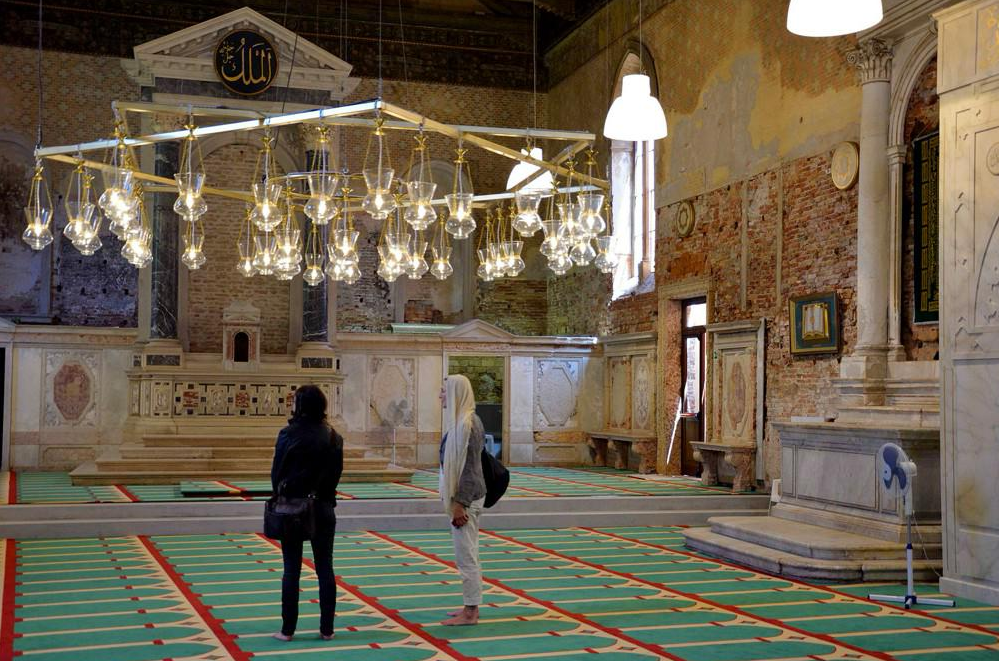 Venetian authorities have announced the closure of an art installation at Venice's Biennale which had seen a disused Catholic church transformed into a working mosque.
The Venice city authorities yesterday notified the Biennale's organizers that the work, by Swiss-Icelandic artist Christoph Büchel, would be closed, although they have 60 days in which to appeal the decision.
However, those working at the Icelandic pavilion said they had not received this official notification and that the mosque would remain open as usual. It had previously been expected that it would run for the entire seven months of the exhibition.
Responding to the notification of closure, a local imam reportedly commented: "It is like throwing a match on a pile of hay."
The project, titled "The Mosque: The First Mosque in the Historic City of Venice," has attracted much attention since the Santa Maria della Misericordia church, in the Cannaregio district of Venice, was transformed in April.
The exhibit was partly intended to draw attention to the fact that 20,000 Muslims in Venice do not have access to a mosque. A press release published when it first launched explained that Büchel hoped his exhibit would "serve as a place of activity for the Venice Muslim Community and will offer an ongoing schedule of educational and cultural programs available to the general public."
However, figures from the Catholic Church, as well as Venice officials, insist that they were not consulted about Büchel's intentions and before the Biennale had even opened Venice police had warned of the "security risk" it posed. They argued that: "Because of its location along a canal and close to a small bridge, it will not be possible to provide adequate protection, given the current international situation, with risks of attacks by religious fanatics."
The Bishop of Venice has now also weighed into the debate saying that "a permit must be obtained from the church for any use of the building for purposes other than Christian prayer, regardless of the church's ownership."
There are just two purpose-built mosques in the whole of Italy, despite the country having a Muslim population of around 1.5 million. This means that Muslims are forced to find other buildings or locations to pray in, including garages, warehouse and parking lots.