Italian Policeman 'Raped Guests' After Luring Them to Home on Couchsurfing Website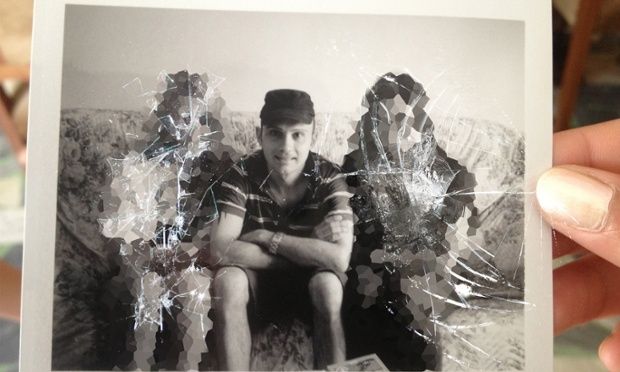 An Italian policeman has been accused of using a website designed to help travellers find a place to stay to lure women to his home where he would allegedly drug and rape them.
35-year-old Dino Maglio is facing trial for the alleged rape of a 16-year-old Australian girl whom he admits to have drugged with a tranquiliser before he had sex with her. However, an investigation carried out by the Investigative Reporting Project Italy (IRPI), in collaboration with theGuardian newspaper, has revealed several other women who also say that Maglio sexually abused them when they stayed at his house.
The women allege that they arranged to stay at Maglio's house through the website Couchsurfer.com, which allows people to offer their spare beds or sofas for travellers to stay on.
Cecilia Anesi, a reporter from IRPI, explained how they had launched a whistleblowing platform which one of the women came across, and used to get their story out. "It ensures complete anonymity so allowed them to share their stories without revealing their identities straight away," she said.
According to Anesi, one immediate problem the women say they came across was that because Maglio had allegedly given them a substance, it sometimes took some time for them to remember what had happened, and by the time they realised they had often left Italy already. "Some of them told their local police but were informed there was nothing they could do either because it was too long ago, or the medical check found nothing, or something else," Anesi says. "Apart from [the UK's] Scotland Yard no other police force sent any files to the Italian prosecution office."
She explains how the women therefore turned to journalists as they realised they weren't getting any results talking to the police and after they had discussed their stories with IRPI reporters for over a number of months the women asked to be put in touch with a lawyer so they could attempt to prosecute Maglio.
However, Anesi points out that they are at the very beginning of proceedings. "Maglio is not in court yet - the first hearing is 17th March so we don't know what will happen," she says. It is not clear if Maglio will face prosecution for the allegations - so far he has maintained that the attack on the Australian was the only time he had done such a thing.
Maglio is being held in a military rather than regular prison for his own protection, the Guardian reports, and according to court documents, on the day police raided his house he was hosting two other Couchsurfer guests, one of whom showed signs of having been drugged.
In statements collated by IRPI journalists, the women all describe being given tea or wine to drink by Magilo, and feeling woozy or falling asleep completely. One American student who was 20 when she visited Italy describes how after drinking some tea she began to lose control of her body. "I got up to go to the toilet but felt weird," she said. "I felt my legs weak, like I was drunk, but I hadn't drunk anything. [...] I got back to bed and fell asleep immediately."
She says she felt too intensely tired to fight off Magilo when he began to take her clothes off before he raped her. "Considering the condition I was in I couldn't possibly have agreed to have sex or perform sexual acts... [He] obviously knew there was something wrong with me but he kept on having sex with me… I believe I have been raped."
The 16-year-old Australian was travelling with her mother and sister at the time of the alleged attack. She told police that she felt like she was "sleep-walking" and was hardly able to open her eyes. She also told investigators that Maglio had told her: "I can't stop because you are too beautiful."
Anesi says that some of the women had got in touch with Magilo afterwards to ask what had happened. "He told them: 'Yes of course we had intercourse, you liked it, you wanted it, we liked each other.' That's the problem with these kind of attacks - there's a strong psychological component when trying to raise the truth."
Couchsurfer's chief executive Jennifer Billock, told Newsweek that safety was a top priority and that the website is constantly "evolving our tools and processes to find and halt abusers of our system".
"We're reminded that these women could have been any of us, our friends or family," she added.