Italian President Calls for Electoral Rules Before Elections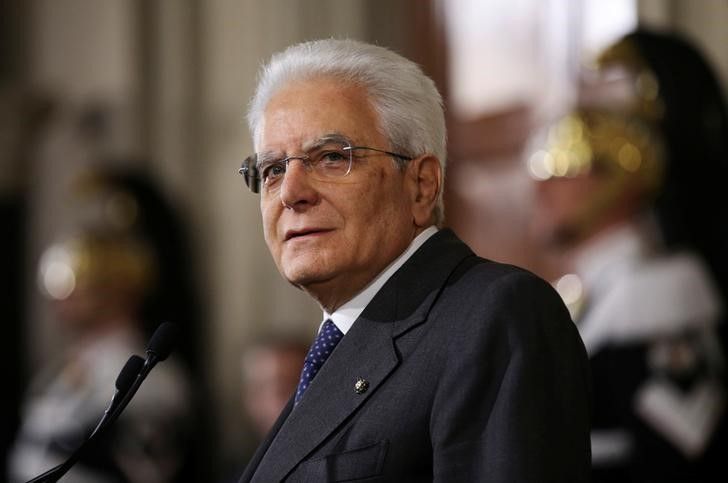 Italian President Sergio Mattarella said on Saturday that the country must adopt a new electoral law before a national vote can be called.
Italy's president is largely a ceremonial figure, but he does have the power to pick prime ministers and dissolve parliament.
When Matteo Renzi resigned as prime minister in early December after losing a referendum over his flagship constitutional reform, many party leaders called for a snap election. Mattarella refused and instead named former Foreign Minister Paolo Gentiloni to form a government. The normally tight-lipped Mattarella explained his decision in a traditional end-year address broadcast by all the country's main television channels.
"There's no doubt that in certain moments it is best to consult voters. But to call voters to an early election is a very serious choice," he said. "There must be clear and effective voting rules so that electors can express, with efficacy, their will and find it applied in an elected parliament ... Today, these rules do not exist," he said.
Although the current legislature is not due to end until 2018, most parties, including Renzi's Democratic Party and the anti-establishment 5-Star Movement, say they want elections in 2017.
However, parliamentary factions remain far from agreement on new voting rules after the referendum left Italy with different rules for the upper and lower houses of parliament.
The referendum would have eliminated the Senate, or the upper house, which now has a proportional voting system, while a first-past-the-post law was approved for the lower house in 2015. The lower house law has since been challenged to the Constitutional Court, which is expected to rule in January.
Mattarella and other politicians argue that Italy cannot hold elections using two different systems and must agree on a compatible system.