Italian Referendum: After Matteo Renzi's Resignation, What Happens Next?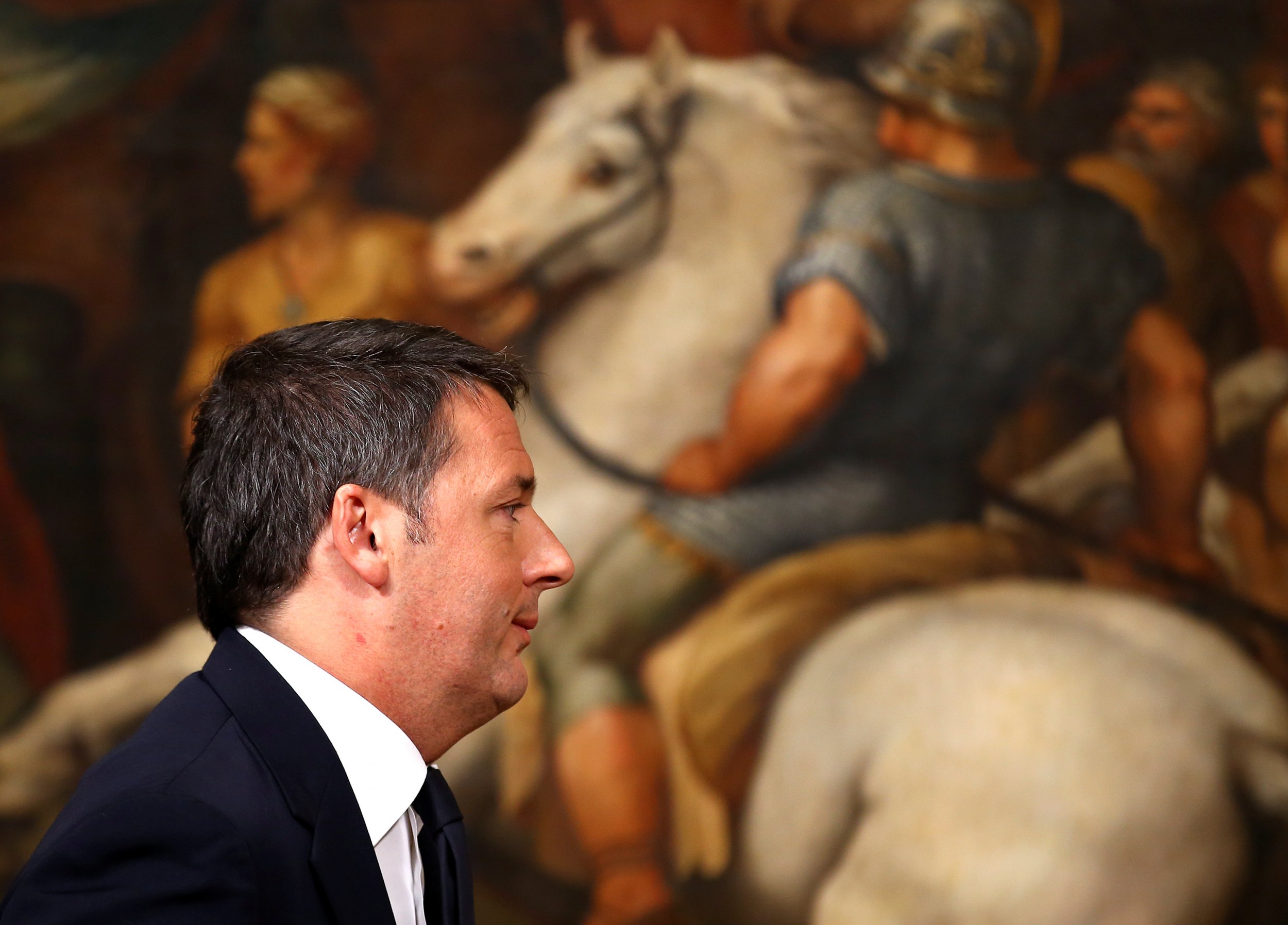 Constitutional reform isn't a topic that usually has the world holding its breath. But Sunday's referendum in Italy, where voters overwhelmingly rejected attempted changes to the political process proposed by Prime Minister Matteo Renzi, is an exception.
After the defeat, Renzi resigned. With Europe already nervous about political instability and the rise of populism, everyone is wondering what the vote means and what will happen next.
Here's five things to watch out for:
Renzi's replacement
"In Italian politics, no one ever loses," Renzi told a news conference Sunday night, "But I am different. My political experience in the government comes to an end here." While some European moderates had hoped Renzi would cling on in the face of rejection, he decided not to risk it. What isn't clear is how his successor will be chosen, let alone who that will be. A caretaker government could take over, with Finance Minister Pier Carlo Padoan the most likely among several possible leaders, or snap elections could be on the horizon.
A new star rises
This was no straightforward populist vote: the winning "no" side was backed by Mario Monti, Italy's technocratic former prime minister, and by the Economist, a strong contender for the world's most establishment newspaper. But the Five Star Movement, a ragtag collective of leftists, the hard-right, Euroskeptics and anti-corruption activists led by the comedian Beppe Grillo, were some of the most important campaigners against Renzi. The debate has led to a rise in their poll rating, and they could stand to gain if elections are called. The far-right Lega Nord were also on the winning side.
Don't bank on it
For a range of reasons mostly unconnected with the referendum, Italian banks are in trouble, and the result isn't going to help. As ever, the prospect of political instability has spooked markets and, just as the euro began to fall against the dollar as news of the result broke, shares in the struggling Banca Monte dei Paschi di Siena SpA could also suffer, Bloomberg reported. It is partway through a last-ditch attempt to raise 5 billion euros ($5.3 billion) of new equity, and the current situation could make that harder. That raises the prospect of nationalization, which could hit Italian investors.
Read more: Euro drops to a 20-month low after Italian government loses Sunday's referendum
Insurgents cheer
It's not yet clear why Italians voted the way they did, but Europe's hard-right populists were keen to explain it anyway. Nigel Farage, the former UKIP leader and Brexit campaigner, hailed it as a rejection of the euro, as did Marine le Pen, the far-right National Front candidate for the French Presidency. It's hard to argue that euroskepticism was more than one of several factors in the vote, though; this was a poll on internal politics, not the EU. And in any case, it is extremely hard for any solvent eurozone country to leave the single currency.
The gridlock continues
Experts were divided on whether Renzi's reforms would have brought the change Italy needs. But they were aimed at increasing the power of its lower house at the expense of the upper Senate, and otherwise altering the political system to make it easier for governments to pass laws. For now, the country's "perfect bicameralism," introduced after the fall of Benito Mussolini to keep fascism at bay, remains in place. But reformists will need to devise new answers to the questions posed by Italy's frequent political deadlocks.