Italian Senate Meeting Interrupted by 'Final Fantasy' Porn Video
A Zoom meeting between Italian senators earlier this week was interrupted by the broadcasting of a pornographic video based on the role-playing video game franchise Final Fantasy.
The video was broadcast during an event staged by the anti-establishment Five-Star Movement party on Tuesday.
Senator Maria Laura Mantovani has reported the incident to the police in the hope those responsible for hijacking the Zoom session will be punished, according to an ANSA report.
The meeting, entitled "Towards A Transparent Civil Service," featured Nobel Prize-winning physicist Giorgio Parisi among its speakers.
The video featured a character from the Final Fantasy series of games. As the franchise does not contain sexual scenes, the clip is believed to be fan-made.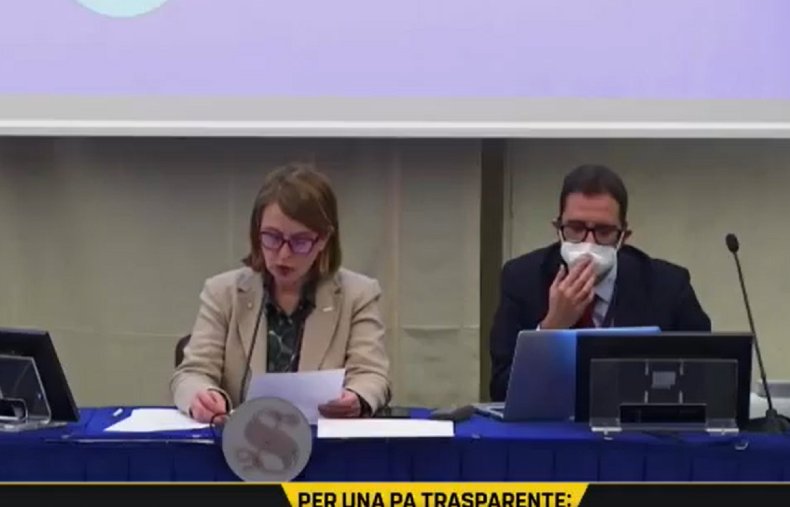 When the sexual clip was played during the meeting it caused confusion amongst the senators. The clip showed two anime-styled people having sex on a bed with loud moans. The image was eventually cut but the audio could still be heard as Senators attempted to regain control.
Alongside the clip, a message was played in English in an Italian accent and said: "I used to be a sex offender but now I'm a kindergarten teacher."
Maria Laura Mantovani retold the incident to Italian news agency Adnkronos.
"Yes, I'm making a report to the postal police. A porno film suddenly aired on the monitor of the conference were holding at Palazzo Giustiniani, in the Senate."
She added: "This afternoon there was a very serious episode, a real attack against which I express absolute disdain.
"During an online conference organized by me [...] someone broke in secretly by transmitting a video with pornographic content.
"I proceeded to report everything to the competent authorities so that they can proceed to identify the person responsible."
While it is not yet clear who the individual responsible was, Mantovani did post the link to the Zoom meeting on her Twitter page, with a password attached.
The clip only played for a minute and the meeting was able to continue as normal once the interloper was ejected. Clips of the interruption have begun to circulate on social media with many comments reflecting on the strange nature of the incident.
The voice actor in the clip took to Twitter to announce her amusement at the situation. She tweeted: "Today was wild, journalists have been contacting me to speak about what I'm lovingly dubbing as: 'The Tifa Incident'.
She later added: "Wow, if I had a nickel for every time that I went viral because a porn animation I voiced in was utilized by hackers...I would have two nickels.
"Which isn't a lot, but it's weird that it happened twice, right?"
Newsweek has contacted the Italian Senate for comment.