Why Italian Soccer Team A.S. Roma Has a Drake 'Ban': Player's Not Allowed to Take Photos with Rapper Over Apparent Jinx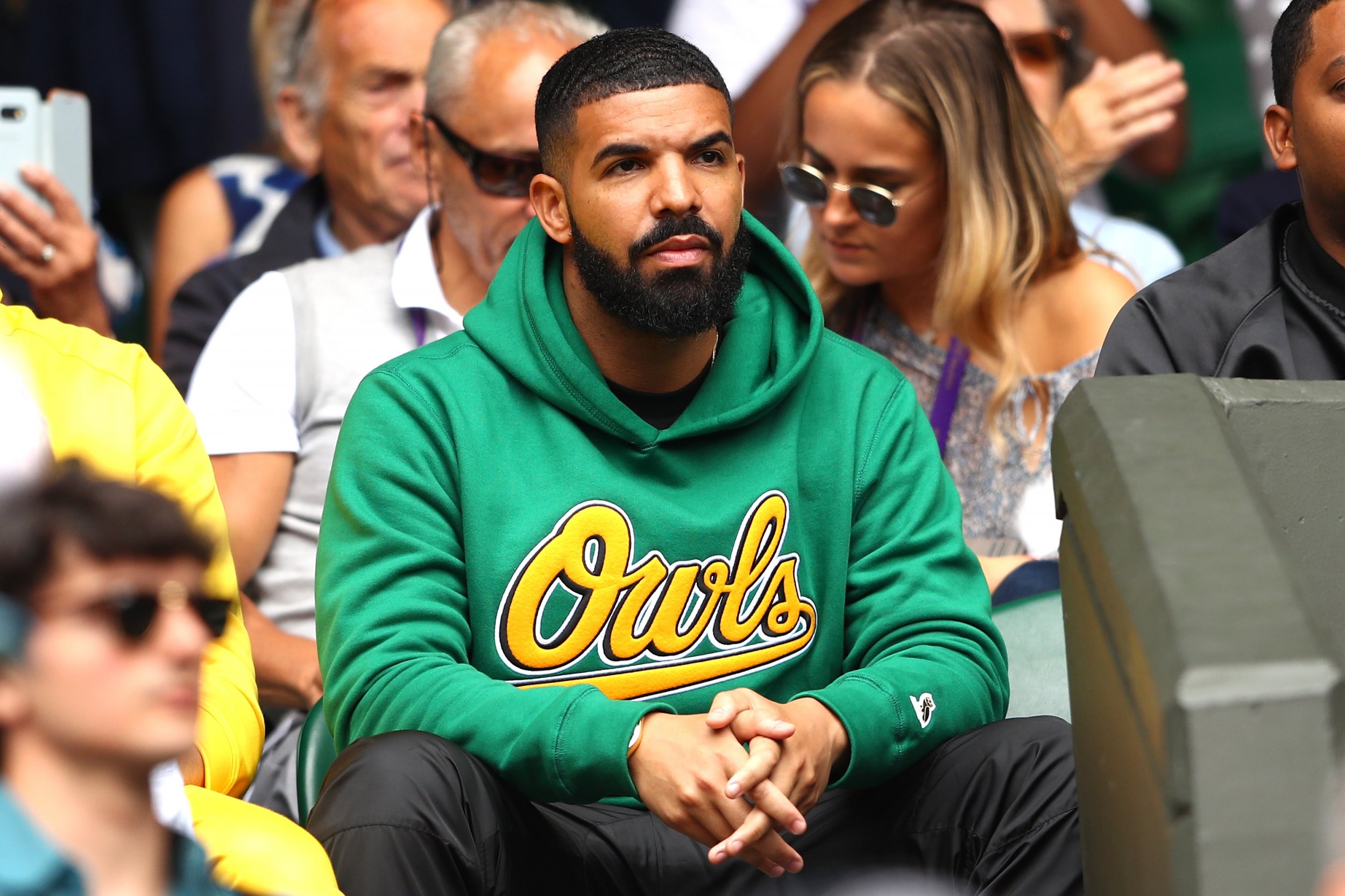 An Italian soccer team has prohibited its players from taking pictures with Drake during their season. Not because of anything the rapper did, but because he's apparently bad luck.
News of the ban on Drake, born Aubrey Drake Graham, came in the form of a tweet on Monday from Rome-based soccer club A.S. Roma. The team declared this new photographic prohibition for players but didn't elaborate.
"All Roma players banned from taking photos with Drake until the end of the season," a tweet from A.S. Roma read on Monday.
A.S. Roma's "ban" on Drake, while likely not entirely serious, is no mere coincidence. The Canadian-born rapper has garnered a reputation for seemingly having the power to cause sports teams to lose a game after he poses for a picture with an athlete or shows support for a particular team.
Fans have pointed out via social media how Drake's presence at sporting events doesn't result in good luck for the players he's photographed with or teams he supports. Many Twitter users cited examples from Borussia Dortmund's Jadon Sancho to Pierre-Emerick Aubameyang of Arsenal F.C. Both players' teams suffered losses after they posed for pictures with the "In My Feelings" hitmaker.
On Wednesday, Drake's hometown Toronto Maple Leafs lost 6-4 to the Boston Bruins in a pivotal NHL playoff game, allowing the Bruins to even the best-of-seven series at two games apiece. The 32-year-old "Nice For What" artist attended the game and was spotted rocking a Maple Leafs jersey.
This is the latest example of Drake's apparent curse, which likely caused A.S. Roma to take every precaution necessary to avoid accumulating a loss.
Drake was photographed with Layvin Kurzawa of Paris Saint-Germain F.C. on April 12. After this, the French soccer team took a 5-1 loss to Lille OSC on April 14.
Back in January, the Clemson Tigers succeeded in beating the Alabama Crimson Tide during the national championship football game. What was Drake seen wearing shortly ahead of that hugely important game? Alabama gear, of course. He also shared a video of him backing Alabama — which was on a streak of 16 consecutive wins, going back to 2017, heading into the Clemson game — which was re-shared by the team's official Twitter. Following the loss, several Alabama fans voiced their concern for Drake's support via Twitter as they argued the rapper is "bad luck."
Drake endorsed mixed martial arts fighter Conor McGregor ahead of his UFC 229 match against Khabib Nurmagomedov in October 2018. This resulted in the Irish athlete taking an L by the match's conclusion.
Representatives for A.S. Roma did not immediately return Newsweek's request for comment.