Italy's Senate Passes Same-Sex Civil Union Bill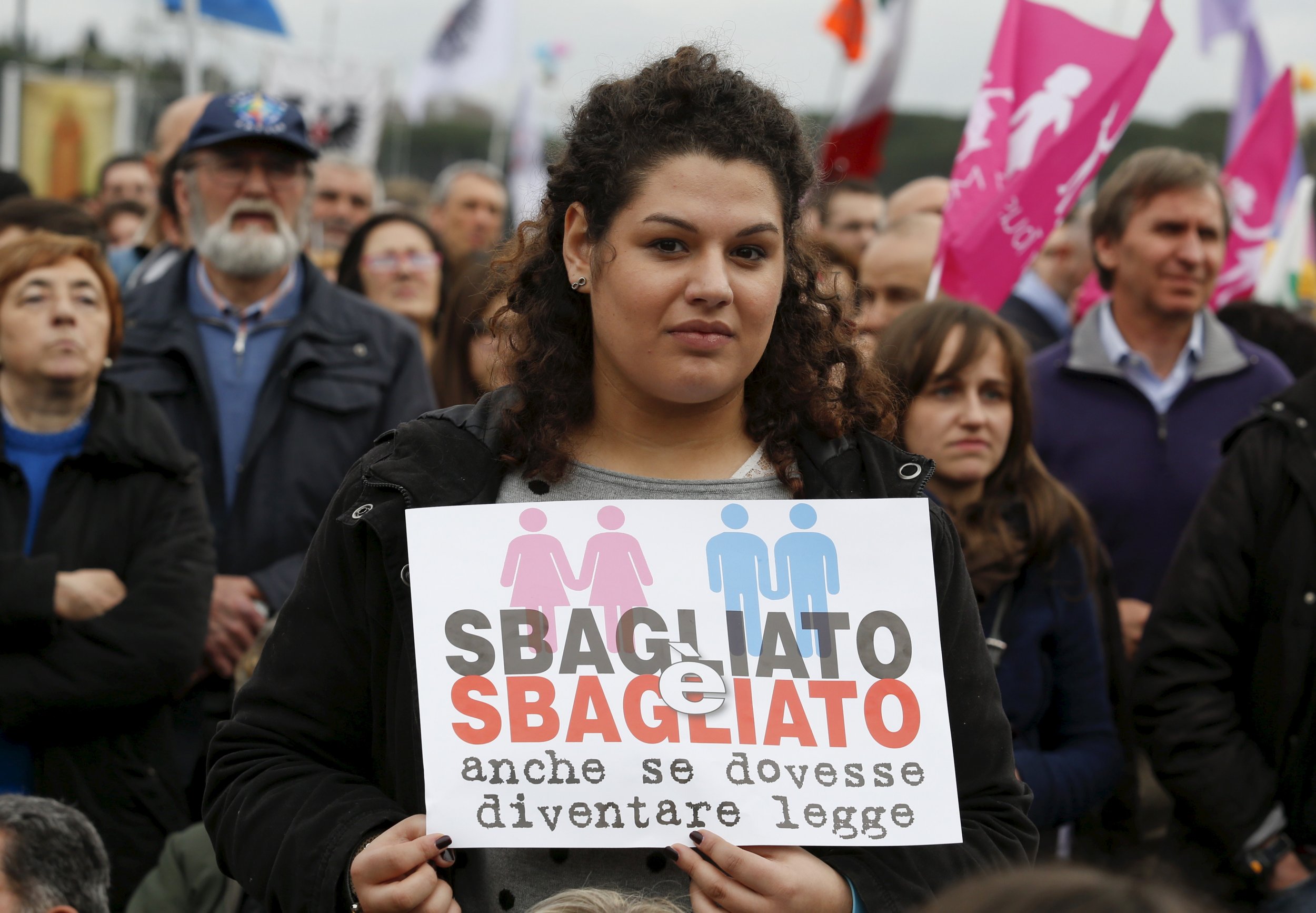 Italy's senate has approved a bill allowing same-sex civil unions, after a long battle that pitted the country's center-left prime minister against conservatives and Catholics.
But the bill, which still has to be approved by Italy's lower house, has been watered down, with a crucial clause removed that would have allowed one half of a same-sex couple to adopt the other's child.
"Hope has won against fear. Courage has won against discrimination. Love has won," Prime Minister Matteo Renzi, who backed the bill, wrote on his Facebook page. Italy is the only major western country not to recognize civil unions for same-sex couples.
But Flavio Romani, president of gay rights group Arcigay, criticized the bill for not addressing same-sex adoption rights. "The law that has come out of all this is lacking its heart," he said.
The clause was a major sticking point for critics, some of whom argued it would encourage the growth of commercial surrogacy. On Sunday, Renzi had threatened to call a confidence vote in his government to bolster support for the full bill, but in the end was willing to compromise.
Interior Minister Angelino Alfano, who leads the small New Center Right party (NCD), said Italy had "prevented a revolution that went against nature" by denying gays scope for adoption.
The bill gives homosexual couples the right to receive a deceased partner's pension, the right to take a partner's name, inheritance rights and next-of-kin rights in medical emergencies, all of which are so far only allowed in marriage, Reuters reported.