Italy Reopens Shops and Restaurants as it Emerges from Two-Month Lockdown
Italy is reopening shops, restaurants and salons as it emerges from one of the strictest COVID-19 lockdowns that has lasted more than two months and led to the deaths of 31,763 people so far.
Italian Prime Minister Giuseppe Conte says the country "could not afford to wait for a vaccine."
Conte said: "We're facing a calculated risk in the knowledge that the contagion curve may rise again.
"We have to accept it otherwise we will never be able to start up again."
In a bid to restart the economy, businesses have been told they can reopen as long they can enforce tight sanitary protocols and keep people at least one meter apart.
As department stores reopen, Italians will be adjusting to a "new normal". Clothes which are tried on in department stores will be quarantined for 24 hours and shop assistants will spray perfumes on paper rather than allowing customers to handle testers, Reuters reported.
At the Rinascente department store in Milan, Chief Executive Pierluigi Cocchini told Reuters: "The hope is to take a step towards normality. It won't be business as usual given all the protocols, but this is the new normal for now and we have to accept it."
The Eurozone's third-largest economy usually relies on increased footfall from tourists during this time of year and the lack of visitors poses a challenge for many shops and businesses.
Conte has announced that travel to and from Italy, and between the country's regions, would be allowed from June 3.
The Italian government also announced on Saturday that it will be reopening to European tourists from June 3 and scrapping a 14-day mandatory quarantine period.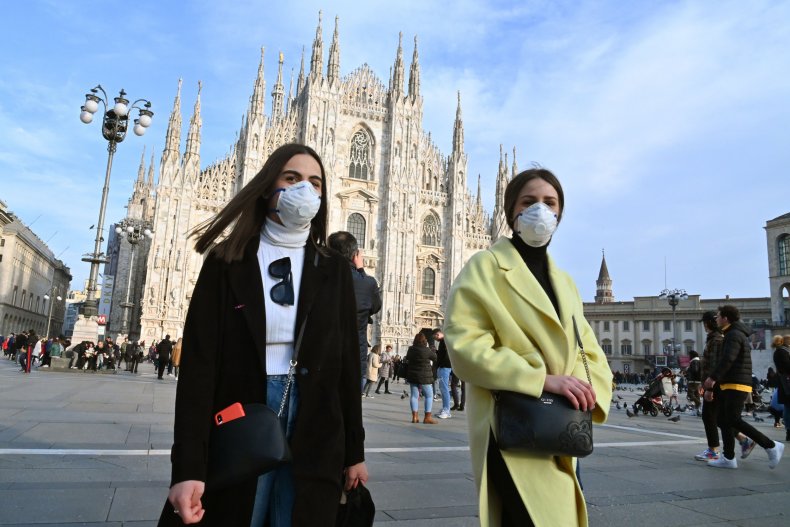 Shops in Italy have been told they can reopen today and people will be allowed to move freely within individual regions.
Conte said that an extensive monitoring system is in place to monitor the spread of the virus and that the government will intervene to close areas if there are new outbreaks.
Italy's easing of lockdown measures comes as countries across Europe begin relaxing measures.
Spain has unveiled a plan to ease lockdown restrictions in four phases that will be completed by the end of June.
Prime Minister Pedro Sanchez said each region would relax restrictions at a different pace, relative to how severely they were impacted by the COVID-19 outbreak.