Italy Creates Cybersecurity Agency to Protect From Possible Russian 'Interference'
Italy announced on Friday that it passed a decree-law that introduces a cybersecurity agency, after Italian Prime Minister Mario Draghi said Europe needs to protect itself from Russian "interference."
A press release issued by the Italian Parliament said, "The Council of Ministers, on the proposal of President Mario Draghi, approved a decree-law that introduces urgent provisions on cybersecurity, definition of the national cybersecurity architecture and establishment of the National Cybersecurity Agency (ACN)."
"The Agency will operate under the responsibility of the President of the Council of Ministers and of the Delegated Authority for the Security of the Republic and in close connection with the Information System for the Security of the Republic," the press release said.
According to the press release, the cybersecurity agency will in part be tasked with exercising the functions "of national authority in the field of cybersecurity, to protect national interests and the resilience of services and essential functions of the state from cyberthreats," and helping to develop cyberattack mitigation capabilities.
Additionally, the agency will also be in charge of "supporting the development of industrial, technological and scientific skills, promoting projects for innovation and development and aiming at the same time to stimulate the growth of a solid national workforce in the field of cybersecurity with a view to national strategic autonomy in the sector."
The creation of the cybersecurity agency in Italy comes about a month after Draghi called for increased cybersecurity and spoke about possible interference from Russia.
During a May speech before a European Union Summit in Belarus, Draghi said, "There are many things that can be done about Russia."
"I would insist on one, as I insisted last night: we need to strengthen ourselves a lot, especially on the cybersecurity side," Draghi said. "We all need to strengthen ourselves, at national and community level, because the level of interference, both with the spies we have seen recently, and through the manipulation of the web, has become truly alarming."
Newsweek reached out to the Italian Parliament for comment but did not receive a response in time for publication.
Several other world leaders have also called for increased cybersecurity as cyberthreats and attacks have become more prominent.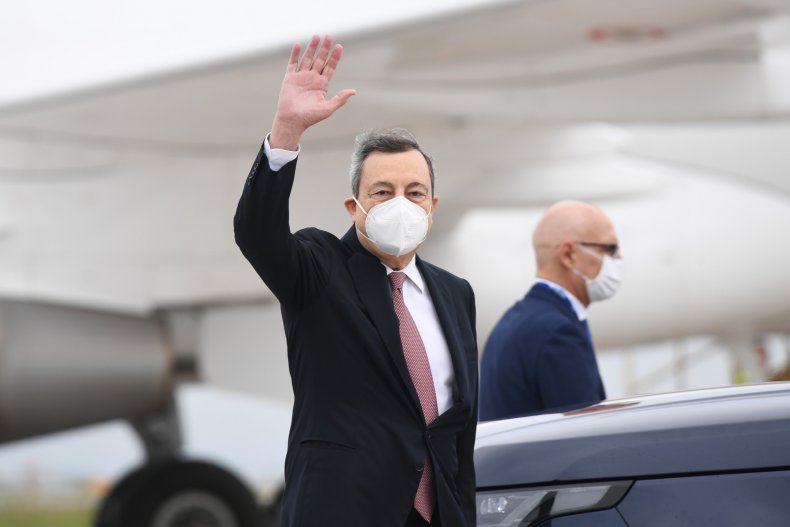 In May, President Joe Biden signed an executive order seeking to improve cybersecurity in the U.S. following numerous cyberattacks including the SolarWinds and Colonial Pipeline hacks.
"This Executive Order makes a significant contribution toward modernizing cybersecurity defenses by protecting federal networks, improving information-sharing between the U.S. government and the private sector on cyber issues, and strengthening the United States' ability to respond to incidents when they occur," the White House said in a statement regarding the executive order.