Cruise Ship Passenger, 81, Who Had 'Three or Four Girlfriends' Onboard Suffers Heart Attack, Stroke, Is Stuck in Coma After Doctors Ignore DNR Order
An 81-year-old cruise ship passenger from Indianapolis, who suffered a heart attack and stroke while sailing in Europe, has been described by his daughter as very popular with "three or four girlfriends on the boat."
Karen Schuldt is trying desperately to return her father Sonny Schuldt from Sicily after he suffered a heart attack and stroke on a cruise around Italy. The elderly man has been put into a medically induced coma in Italy, CBS4 reported, and the family could pay in excess of $50,000 to get him home.
Doctors in Italy have told Karen Schuldt there is no hope of her father surviving the recent medical issues but even so they have ignored his do not resuscitate (DNR) orders. While the cruise ship passenger had expressed his desire not to be kept alive by machines, the European nation does not honor such agreements in the same way as the United States.
"We just want him home, we just want him here," said his daughter, Karen Schuldt as she warned others to be wary of the rules around DNR orders abroad. "They don't recognize a DNR in Italy. At all," she explained.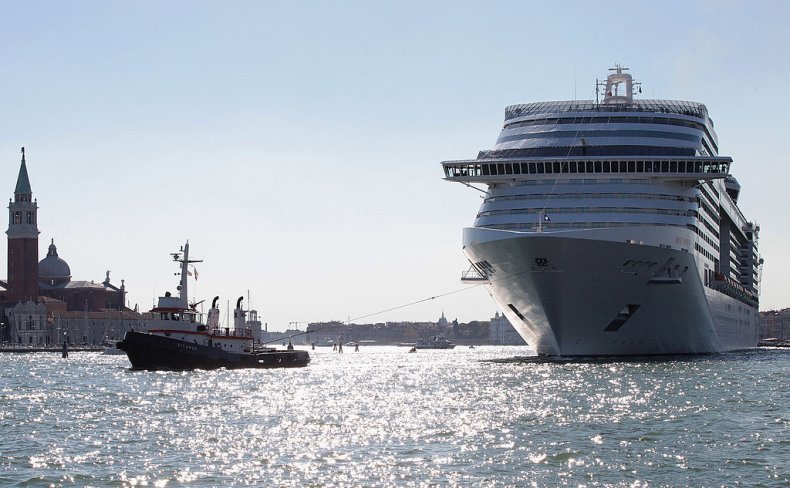 Prior to this medical emergency, Sonny Schuldt, an Air Force veteran and an air traffic controller for 37 years, was fulfilling a life-long ambition during the nine days he spent on the cruise. He had reportedly wanted to visit the island in southern Italy in particular because of his history. "One of his goals was to go to Sicily because that was part of his background," Karen Schuldt explained. "And we were in there the day before he had the attack," she added.
The 81-year-old also appears to have been very popular on the cruise, attracting a certain amount of female attention. "He had like three or four girlfriends on the boat, people who were always coming around and wanting him to hang with them," his daughter explained.
Karen Schuldt now faces wrangling with health care providers in Italy and insurance companies over her father's fate. As his family looks to respect his final wishes, insurance will only cover half of the $100,000 cost to have a medical team fly him back to the United States. "The insurance will cover $50,000," Karen Schuldt said. "And then there is another chunk of money that we will have to come up with and wire to that company."
Despite the obvious challenges thrown up during the cruise, Karen Schuldt has said she refuses to look back on the trip as an outright disaster. Her father's best friend has reassured her that taking the trip was the right thing to do. "He said you need to know that your dad was having the time of his life," Karen Schuldt said.