Italy Demands Release of Journalist on Hunger Strike in Protest Over Detention in Turkey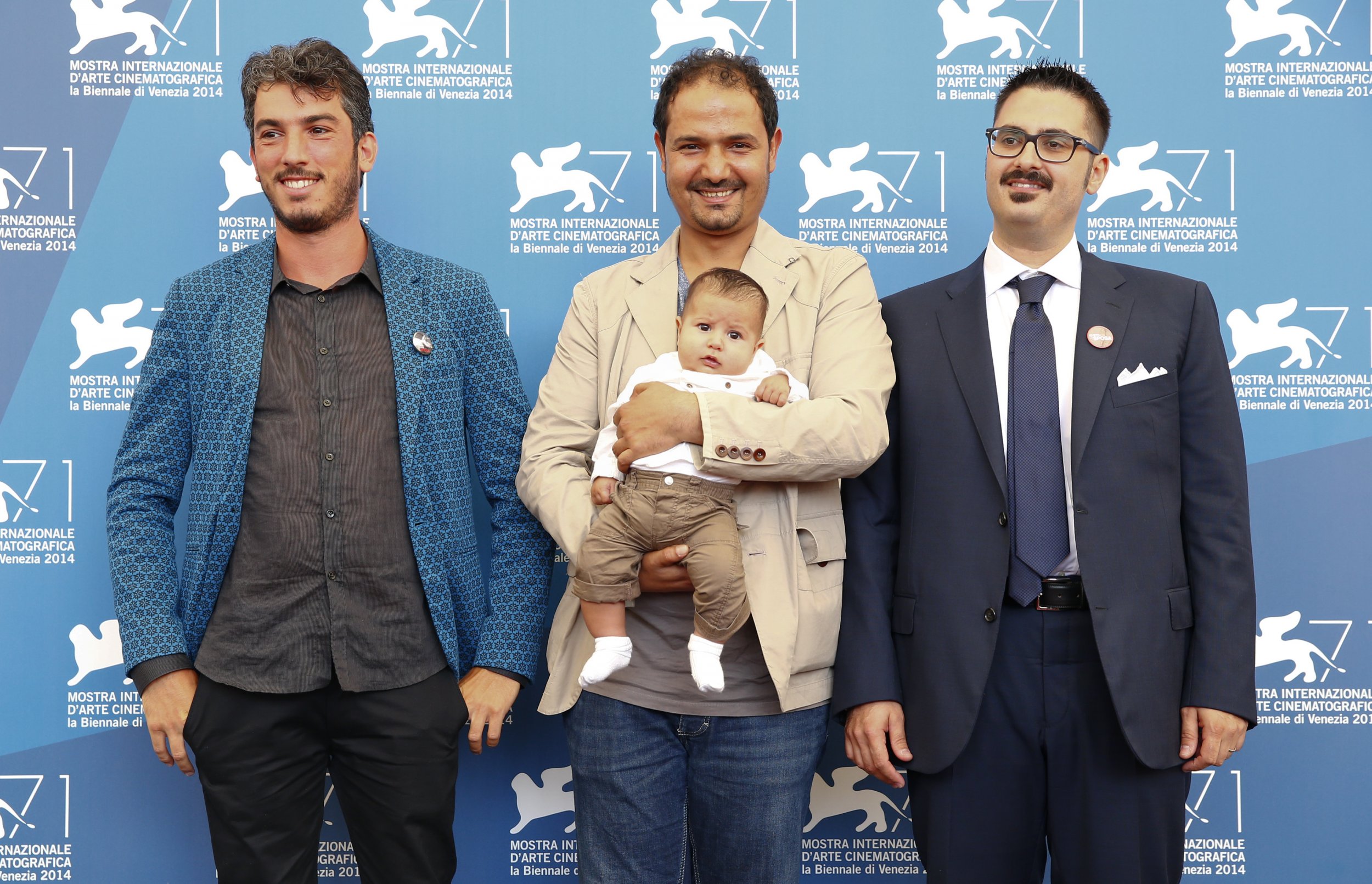 Gabriele Del Grande was supposed to be sent home on April 13. Instead, more than a week after his arrest, the Italian journalist is still languishing in solitary confinement in a Turkish detention center without access to legal or consular assistance.
Turkish authorities detained Del Grande, 34, on April 9 in Hatay, an ethnically diverse region in southern Turkey close to the Syrian border—which the journalist, the authorities said—was not authorized to enter.
At first, the Italian response was discreet. They had hoped that Del Grande would be swiftly expelled, but as of last Sunday, the day of an historical referendum deciding Turkey's future, his family had still not heard from him. To date, the only tangible improvement in Del Grande's circumstances was the Turks allowing him to make a phone call to his family and friends on Tuesday, April 18.
"I am speaking surrounded by four policemen who are looking and listening to me. They stopped me at the border, and after detaining me in a center of identification and expulsion in Hatay, I was transferred to Mugla, also in a center of identification and expulsion, in solitary confinement. My documents are in order, but I could not name a lawyer, neither was I told when the detention will end," the journalist said, as recalled by his partner, Alexandra D'Onofrio, in a Facebook post.
Del Grande said he was not charged with a crime, although the reason for his detention is linked to the work he was doing. He entered Turkey on April 7, to research a book about "the war in Syria and the birth of ISIS, narrated through the epic stories of common people weaving together geopolitics and storytelling", as he described it on a crowdfunding platform.
After raising almost €48,000 ($51,600) from 1,342 supporters, he planned to spend six months travelling through Turkey, Lebanon, Syria, Iraq, Tunisia and Libya and then six months writing the book with the aim of publishing by the end of 2017.
During his phone call, Del Grande said the Turkish authorities repeatedly interrogated him about his work, and that he was not told that Italian officials wanted to get in touch with him. Del Grande responded by announcing he was starting a hunger strike. His partner started one in solidarity with him and invited others to do the same in a video posted on social media.
In its first public statement released on Saturday, the Italian Foreign Ministry said it was closely following the case along with its embassy in Ankara and the consulate in Izmir and was in regular contact with his family. In a more strongly worded statement released on Tuesday, the Ministry demanded Del Grande's release and access to allow legal and consular assistance.
However, Italian officials were denied permission to see him, said Luigi Manconi, the President of the Senate's Commission for Human Rights, at a press conference on Wednesday.
Amnesty International Italy spokesman Riccardo Noury was critical of the way the Italian government handled the case at the start. "I have some questions over the first approach, to keep a low profile and not act for fear of damaging relations," he tells Newsweek.
"The fact Gabriele was not guaranteed consular protection rights is Italy's responsibility, officials should have demanded the respect of these rights, " he continued. " When an Italian citizen is arrested abroad the response has to be strong and immediate".
Del Grande's hunger strike has become a call to action for thousands of his friends and supporters, who have organized more than 20 events across Italy this week. One of the biggest demonstrations will take place in Milan later on Thursday. More than 2,300 people said they will attend on Facebook, prompting the organizers to change the original location to accommodate the crowd.
Support for Del Grande continues to grow, with politicians including the President of the Italian Chamber of Deputies, Laura Boldrini, and the President of the European Parliament, Antonio Tajani, joining the calls for his return. More than 33,000 people have signed a petition created on Monday to pressure the Italian Foreign Minister Angelino Alfano to ensure his safe return. The mayor of the island of Lampedusa, Giusy Nicolini, also dedicated her UNESCO Houphouet-Boigny prize for the search for peace awarded on Wednesday to Del Grande.
In 2014, Del Grande co-directed the documentary On the Bride's Side (Io Sto con la Sposa), which chronicled the filmmakers' efforts to help a group of Palestinian refugees who fled Syria reach Sweden, passing through Europe's border controls disguised as a wedding convoy. The social media platforms used to promote the film are now organising thousands of supporters for Del Grande's cause.
His detention follows on from the arrest of Die Welt's German-Turkish journalist Deniz Yucel, who was held in February accused of spreading "terrorist propaganda" and joined more than 100 media workers and journalists currently behind bars in Turkey. In Italy, Amnesty International is planning a demonstration at the Turkish embassy in Rome on May 2, ahead of World Press Freedom Day on May 3.
"When we say journalism is not a crime, we have to apply this slogan regardless of whether you had a press card, if you are in a place where you should not be, it is not a criminal activity. Gabriele was [in Turkey] doing his work," said Noury. "I hope on May 2 Gabriele will be able to join us at the demonstration."
The Turkish government declared a state of emergency after a failed coup on July 15 and suspended the European Convention on Human Rights, placing the country under martial law. The temporary state of emergency, which lawmakers renewed for a further three months on Tuesday, allowed the indiscriminate detention of hundreds of thousands of people in a crackdown on dissent, which applied to members of the military, civil servants, academics, judges and the media.
Within two weeks of the attempted coup, more than 130 media outlets closed down, Reuters reported, with some writers and reporters facing charges of spreading terrorist propaganda.
According to Amnesty International, there are currently 149 journalists under arrest in Turkey. That's more than any other country, giving Turkey the moniker of "most dangerous place for journalists" in 2016, as per the Committee to Protect Journalists' annual ranking.