Italy Earthquake: Thousands Forced into Temporary Accommodation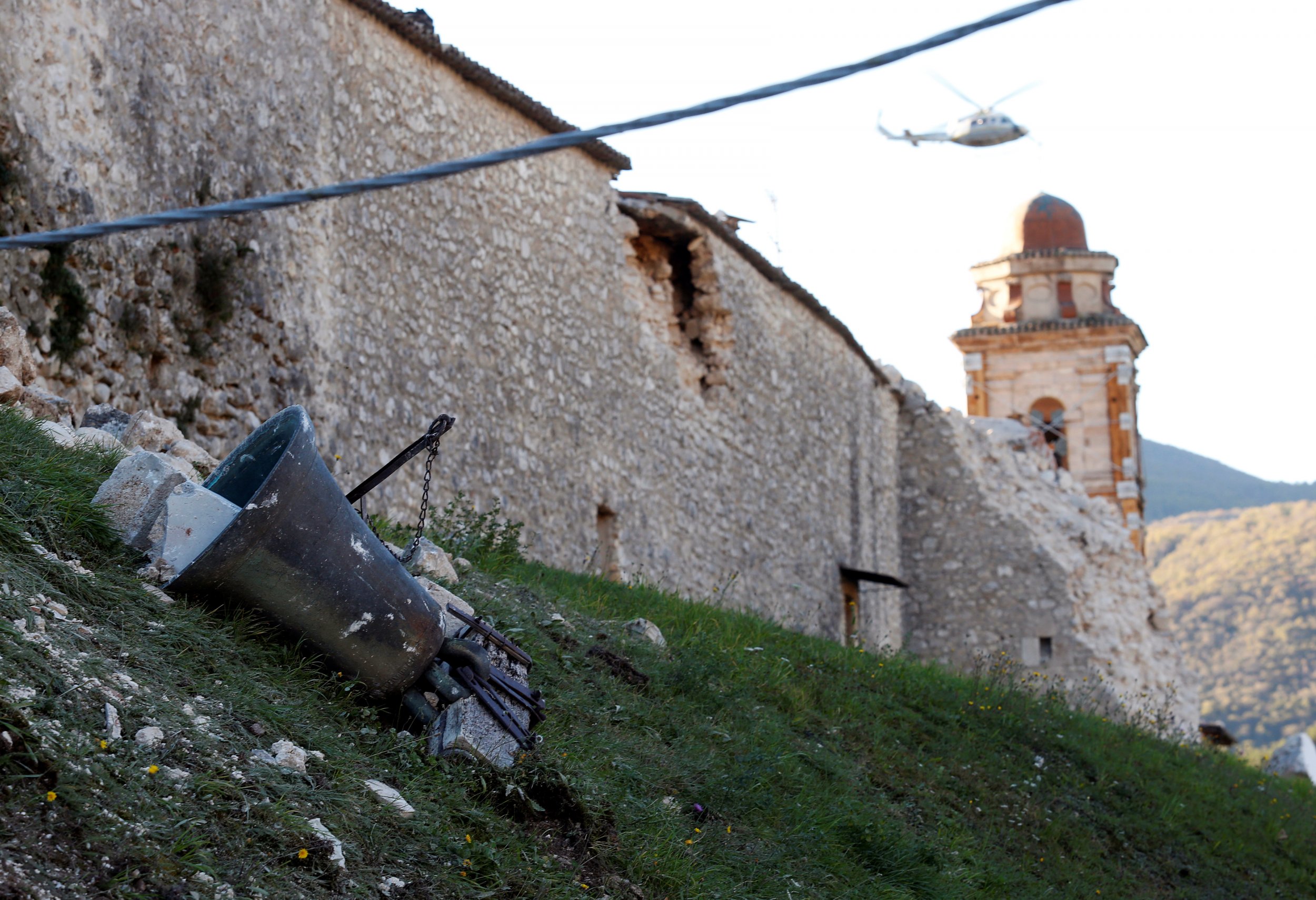 Thousands of people spent Sunday night in temporary accommodation in central Italy after the region's fourth earthquake in three months, according to reports.
The 6.6 magnitude quake hit the region Sunday morning six kilometers north of the town of Norcia, injuring at least 20 people and badly damaging the center of the town of Amatrice. Other towns and villages to have suffered damage include Castelsantangelo, Preci, Ussita and Arquata.
In the town of Tolentino, three people were found alive beneath rubble. Some villages have been left cut off, meaning the impact of the quake there has not yet been assessed.
It came just months after a quake nearby killed 300 people in August.
While some locals have opted to stay in their homes, many have been left camping outside the town or taking up shelter from the authorities on the Adriatic coast, the BBC reported.
Prime Minister Matteo Renzi is to chair a cabinet meeting aimed at planning reconstruction efforts.
Although the human cost was far lower, this earthquake was stronger than August's deadly episode.