Italy, Epicenter of Coronavirus Before America, Becomes First European Nation to Fully Open Borders
Italy reopened its borders to international travelers on Wednesday in hopes to boost tourism and rescue its economy, which is in its worst recession since World War II.
International flights resumed at the airports of three major cities: Rome, Milan and Naples. The country also dropped the required 14-day quarantine for visitors coming into the country in its final phase of easing lockdown restrictions.
Restrictions on movements between regions have been lifted and high-speed rail service between regions, which had been on pause since early March, also resumed on Wednesday.
Before the virus swept the U.S. in March and April, Italy made headlines as the global epicenter of the coronavirus outbreak. The government sent in the army to enforce lockdown in the particularly hard-hit region of Lombardy and banned outdoor activities, including jogging and running. The country vigorously tested its citizens in the north, taking the threat of COVID-19 seriously early on.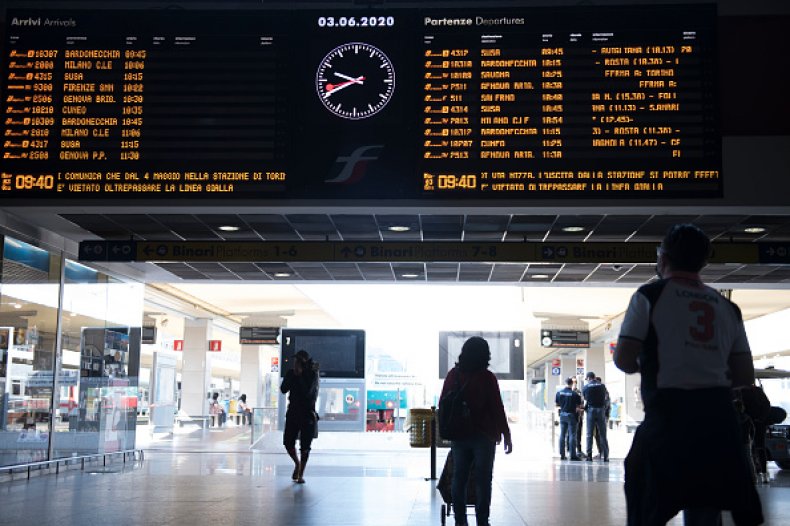 For other European nations, apparently the move to reopen is premature, with countries like Switzerland, Germany, France and Austria waiting until at least June 15 to being opening borders.
Germany has plans to lift travel warnings but may still advise against traveling in certain cases. One of these exceptions would include Britain if the country's quarantine rules remain in effect. The British government confirmed plans Wednesday to impose a 14-day quarantine for people arriving into the country.
Austria and Switzerland will be opening borders to their neighboring countries, but not with Italy due to concerns over the high volume of infections that plagued the country only months before. France, one of Italy's other neighbors, is also planning to reopen borders June 15.
Italian Foreign Minister Luigi Di Maio has asked Europe not to treat Italy "like a leper." He announced he would visit Germany, Switzerland and Greece to persuade them that Italy is a safe country for tourists.
The country is heavily dependent on summer tourism, which has been virtually nil since the global health crisis. Republic Day, an Italian national holiday which was observed Tuesday, typically kicks off their tourism season.
According to a study by Statista, tourism in Italy lost 15.6 billion euros from January to March, a decrease of 73 percent compared with the same period last year.
As of Wednesday morning, Italy has at least 233,500 confirmed cases of COVID-19 and 33,530 reported deaths.
Newsweek reached out to the Italian National Tourist Board and the Ministry of Agricultural, Food and Forestry Policies and Tourism but did not hear back before publication.