Reports of Racist Attacks in Italy Spark Criticism of Far-Right Government as Trump Praises Anti-Immigrant Stance
Italy's government has been accused of fostering a climate of racism after a string of attacks, the most recent of which occurred Monday, the same day President Donald Trump praised the Italian prime minister at the White House for his hard-line immigration stance.
Italian athlete Daisy Osakue, a 22-year-old discus thrower whose parents are from Nigeria, suffered corneal damage Monday when she was hit with an egg thrown from a car in northern Italy. The incident gave new fuel to opposition politicians' argument that the government's anti-immigrant rhetoric has resulted in a spate of violence against people of color.
"The attacks against people of different color skin is now an emergency. This is now obvious, nobody can deny it, especially if they sit in government," former Prime Minister Matteo Renzi tweeted Monday.
Although police said race may not have been a motivator in the attack against Osakue, she disagreed. "They didn't want to attack me, as Daisy. They wanted to hit me as a young woman of color. That's an area used by prostitutes, and I was mistaken for one of them," Osakue told the BBC.
In the past two months, a Malian man was fatally shot while gathering scrap metal, a Moroccan man was beaten into a coma, and a Senegalese asylum seeker was physically attacked. In addition, according to The Guardian, "at least eight people from various African countries have been shot by air rifles since the start of June in possible racist attacks."
Osakue recently returned to Italy after spending 10 months training and studying in the United States and said she is shocked at how the country has transformed. "Certainly, the climate of widespread violence that I see scares me," she said.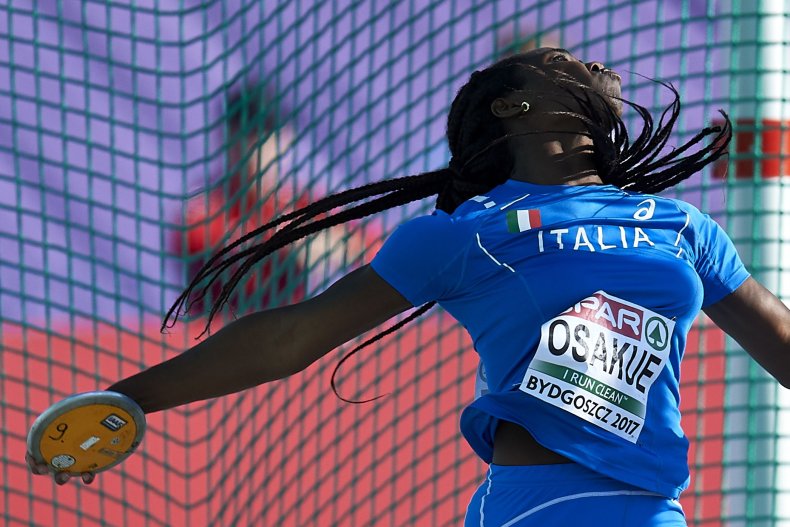 Since taking power earlier this year the government—an alliance between the anti-establishment Five Star Movement and the far-right League—has forcefully promoted an anti-immigrant agenda, vowing to slow the flow of African and Middle Eastern migrants into the country.
Interior Minister Matteo Salvini has led the charge to alter immigration policy. Salvini has prevented boats carrying rescued migrants from disembarking on Italian docks, challenged Germany over the European Union's immigration policies and proposed a census on Italy's Roma population.
The minister, who has been dubbed "Europe's Donald Trump," has denied that his policy stances and rhetoric have led to a dangerous environment for immigrants. "A racist emergency? Let's not talk nonsense," he said of the revived allegations, as reported by Politico. "Mass migration allowed by the left does not help."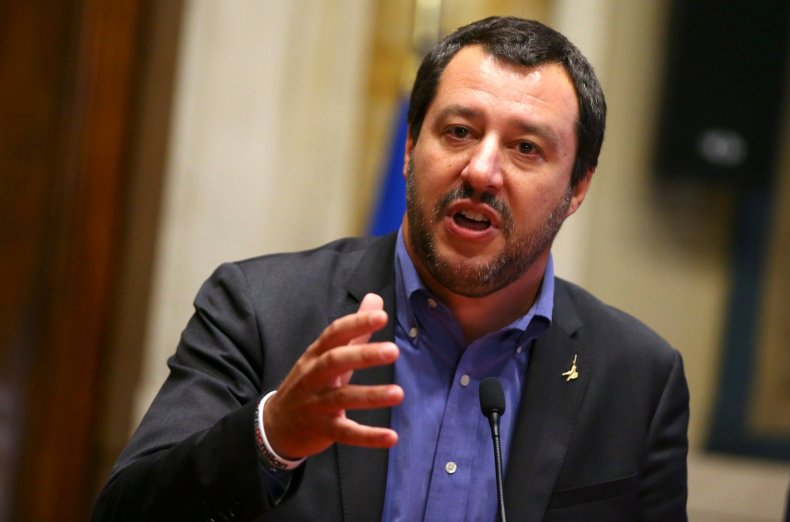 As of June, more than 13,400 migrants had arrived in Italy, according to the International Organization for Migration. Last year at the same time, over 60,200 had landed in the country.
Trump met with Italian Prime Minister Giuseppe Conte at the White House Monday and praised the European country's immigration stance. "I agree very much [with] what you're doing with respect to migration and illegal immigration, and even legal immigration," Trump said.