Italy will hold elections on Sunday, and Europeans will soon find out if this country will move away from the post-World War II liberal world order and closer to the far-right.
On March 4, Italians will choose a new parliament and a new prime minister. Polls suggest that no party will win an outright majority, and a coalition will need to be formed. It also looks increasingly possible that a hodgepodge of far-right extremists and ultra-nationalists—politicians who want to move Italy away from the European Union and run immigrants and ethnic minorities out of the country—will join the government.
A coalition led by former Prime Minister Silvio Berlusconi looks capable of winning the number of seats necessary to form a government despite the 81-year-old media mogul's numerous sex scandals and tax fraud convictions. With Berlusconi come far-right parties like the Brothers of Italy and Northern League, both of which reject Islam and refugees and espouse euro-skeptic viewpoints. The elections have also caught the attention of far-right ideologue Steve Bannon, who traveled to Italy on Thursday to survey the atmosphere before elections he says will be significant for Europe.
The most recent polls suggest the far-left Five Star Movement, founded by the activist comedian Beppe Grillo in 2009, could win the highest percentage of votes of any single party, with around 28 percent. A center-left coalition led by another former prime minister, Matteo Renzi, has largely lost its appeal. And Berlusconi's coalition is expected to win at least 35 percent of the vote overall.
Nevertheless, analysts say it is possible Italy will still be unable to form a government, and that the country will be thrown into months of post-election uncertainty.
"I think there will be several months of failed coalition discussions and another round of elections. The caretaker government would then need to keep going," Bart Oosterveld, an expert on European politics and economics at the Atlantic Council, told Newsweek.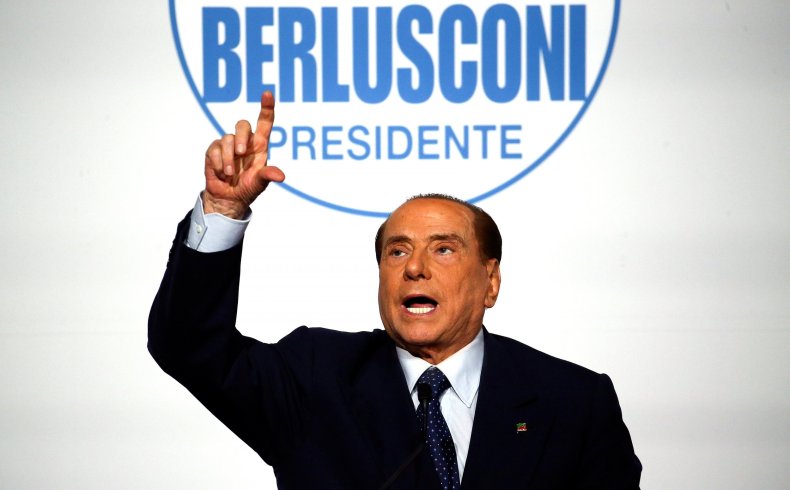 Last week, the President of the European Commission echoed this sentiment, warning that Brussels must prepare for a "non-operative" government to run Italy.
But others argued that the presence of the far-right, with their increasingly anti-immigrant rhetoric, is gaining influence. Berlusconi's coalition partners have started mimicking President Donald Trump's "America First" slogan with their own calls to put ethnic Italians before immigrants, and Italy has experienced an uptick in racist violence as far-right fascist groups like Forza Nuova and CasaPound become emboldened in the current political climate. Meanwhile, Bannon also hinted that he supports the Northern League's leader Matteo Salvini.
Oosterveld, however, said the "Italy-first" slogans are unlikely to lead to major policy changes.
"The violence against immigrants is horrible and there's a very heated immigration debate. But in the end, Italy can use its status as third largest Eurozone economy to extract money from Brussels," Oosterveld added. "It is not in the interest of Italy to extract itself from the Eurozone. Italy for the Eurozone is too big to fail."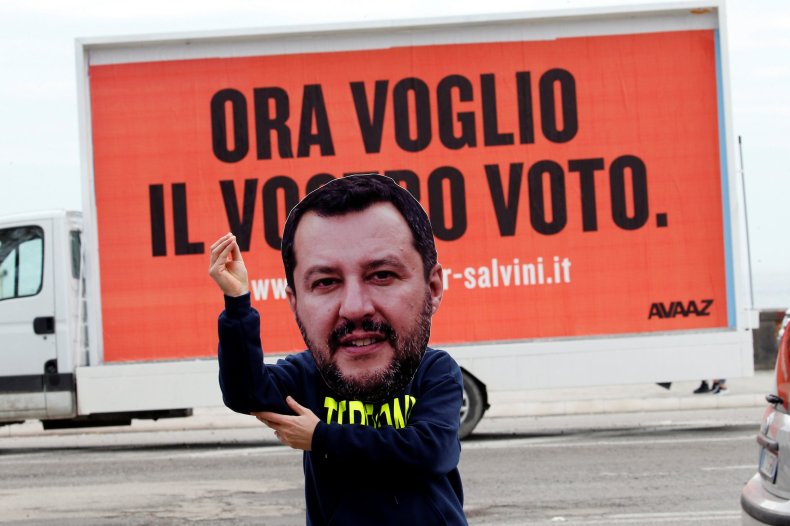 Meanwhile, a new electoral rule known as the Rosato law, makes the election outcome particularly uncertain because it allocates a little over a third of all parliamentary seats to candidates with the majority of votes, while the rest of the seats will be doled out proportionally based on party lists. The system makes it less likely there will be a clear winner.
Even more confusing is the fact that almost anyone could end up being prime minister. Berlusconi himself is banned from holding office because of his tax fraud conviction, meaning that he would need to find someone to take up the role of prime minister if his coalition wins.
In response to this strange scenario, comedian and talk show host John Oliver offered himself as a candidate, promising that "I am far from your worst option."
"Italy is in turmoil and is dabbling with fascism and that should worry everyone," Oliver said during a segment on Italian elections aired on Sunday. "The last time they did that, they wound up with [Benito] Mussolini."