Leaked Tapes Reveal How Italy Refused to Help Syrian Refugees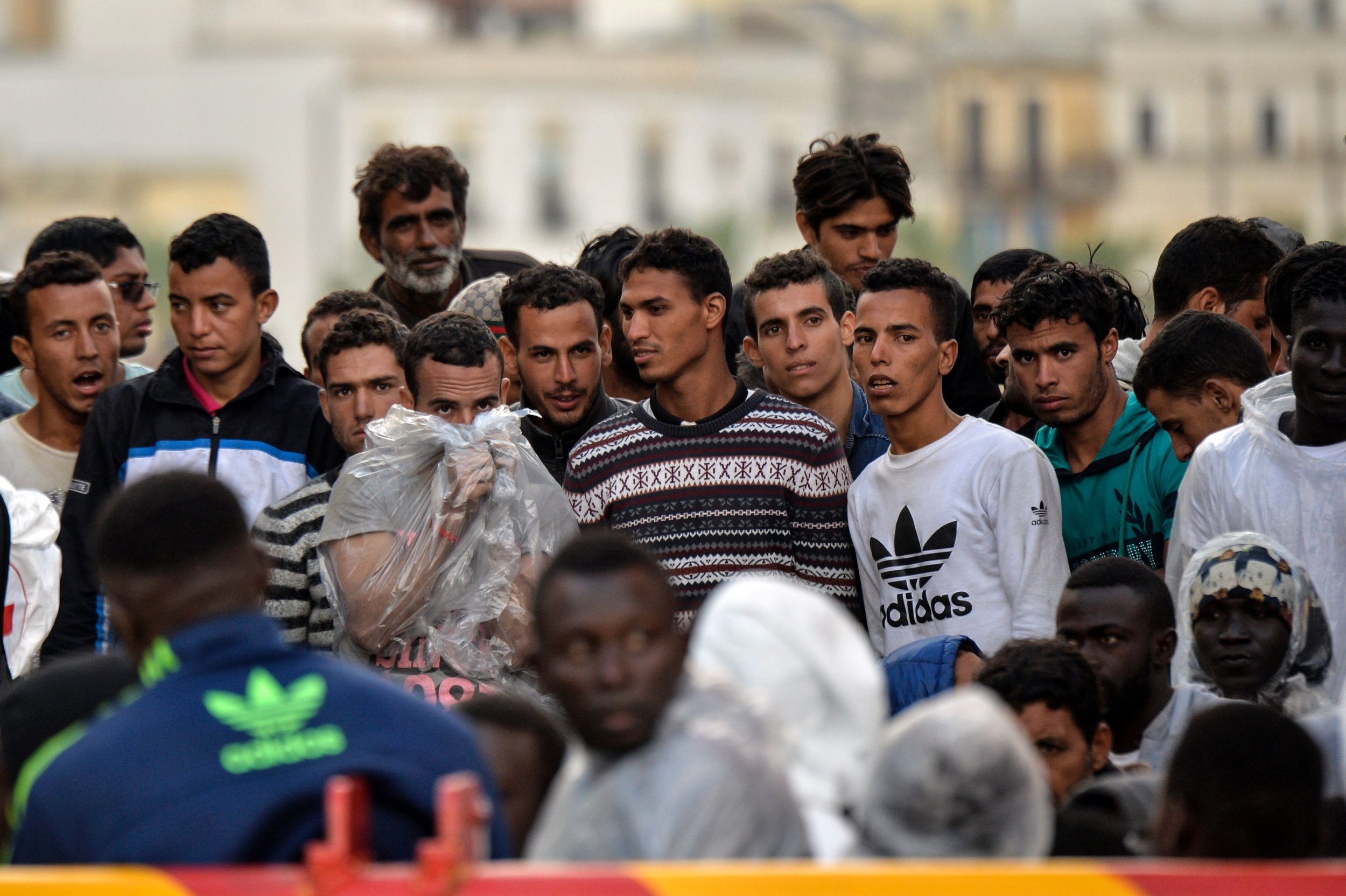 Italian authorities allowed hundreds of Syrian refugees to drown in 2013 despite being told their boat was in danger, new audio tapes suggest.
On October 10, 2013, a boat with as many as 480 people on board left Zuwara, Libya, heading for the southern Italian island of Lampedusa. It capsized 61 nautical miles south of the island, killing 268 refugees, 60 of them children.
Italian magazine L'Espresso released audiotapes Monday that were given to its investigative reporter Fabrizio Gatti by sources in Malta and document conversations between a member of the ship, Mohanned Jammo, and the Italian authorities.
The recordings reveal that the Italian coast guard was told about the danger the boat was in almost five hours before it capsized, but that officials refused to help and told Jammo —who survived the disaster—that they should try to reach Malta.
The Washington Post reported that the coast guard's refusal to help came despite an Italian vessel being just 20 miles from the boat —compared to a Maltese vessel, which was 70 miles away. The area the boat was in was Malta's responsibility under an agreement with Italy but was 118 nautical miles from Malta compared to just 61 from Lampedusa.
Jammo made his first call to Italian authorities at 12:39 p.m. local time, during which he is heard telling the coast guard: "We are dying" and that water was coming into the boat.
In the second of five phone conversations, made at 1:17 p.m., a man tells him the boat is closer to Malta and tells him to call the Maltese authorities. At 1:48 p.m., Jammo calls the Italian coast guard again, saying Maltese authorities told him they were closer to Lampedusa.
The Maltese, in a call to Italian authorities at 4:44 p.m, said they would take control of the rescue mission but asked Italy to send its vessel, which was closer. The Italians refused to send the ship as it represented "an important asset in order to spot new targets" and sending it would render Italy "in charge of transfer to the nearest coast."
At 5.07 p.m, Italy finally agreed to send a rescue boat after Maltese authorities said that the refugees' vessel had capsized. But by this point, hundreds are believed to have already drowned.
Read more: Smugglers made $6 billion from refugee crisis in 2015
Whether the incident was a true mix-up of responsibility or a deliberate refusal of assistance, the tapes suggest an unwillingness on the part of Italian authorities to move quickly to save lives.
Since 2013, thousands of refugees and migrants, African, Syrian and many other nationalities, have died making the hazardous Mediterranean crossing to Europe from Libya or Turkey. Most have used the services of traffickers, who have made lucrative sums out of those ready to risk their lives to reach European shores.
While rescue efforts have increased since 2013, particularly at the height of the crisis in 2015, the threat of drowning remains for many attempting the journey. At the weekend, more than 200 refugees are feared to have drowned making the crossing from Libya, according to survivors. The U.N. has warned that the risk of boats capsizing is worsening because of the greater use of boats made out of rubber instead of wood.
The Italian and Libyan coastguards have rescued some 7,500 people off the coasts of Libya in the last week alone, Reuters reported. A record 181,000 refugees arrived to Italy by sea in 2016, but the country says the numbers have increased by 30 percent so far this year, preparing the country for the possibility of another record year.