Italy Imposes Curfew and Shutters High Schools After Weeks of Spiking Cases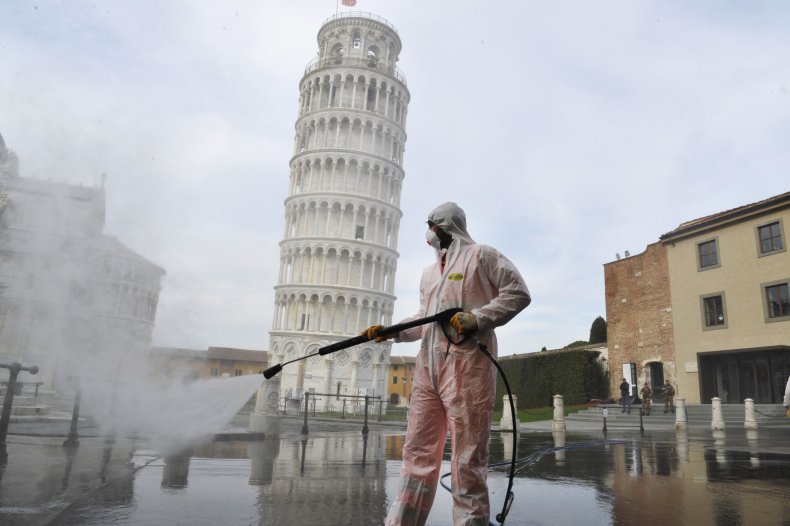 Italy—once the European epicenter of the coronavirus outbreak and until this month an exemplar of how to contain the spread of a deadly pandemic—is heading back into a protracted state of lockdown as the government imposed a curfew to begin Saturday evening and announced the closure of all high schools until further notice.
Prime Minister Giuseppe Conte has for weeks bristled at the thought of plunging the nation into a lockdown like the one it underwent in March, after cases and deaths rapidly spread through the country's north.
As early as Monday, Conte had told reporters that there was no form of lockdown on the horizon. But by Wednesday, he had wanted that any response would be proportional to the needs of the country.
"I don't make predictions," he told reporters. "I make predictions about the most suitable, adequate and sustainable measures to prevent a lockdown."
More than 10,900 new infections and 47 deaths were recorded Saturday before the decree was signed, shuttering all bars, clubs, restaurants and sports venues beginning at 10 p.m. The government is also promoting "smart working" and distance learning, as it encourages upward of 75 percent of the population to work from home if it can.
"I think it's in the order of things," the infectious disease specialist Andrea Crisanti told local media.
Much will depend on the behavior of citizens, with many young people contracting the disease as they spend nights out at bars and restaurants, flouting the social distancing guidelines and the required use of masks, both indoors and outdoors.
If the virus ever was under control in Italy, that was before the summer, a month-long nationwide break taken in August that saw relaxed restrictions and the opening of intra- and inter-regional travel for the first time since spring.
But, experts have said, after that moment, citizens and greater Europe, hoping to inject the bloc's economy, let slip their hold over the virus. With more than 100,000 tests being administered daily, Crisanti told the Corrier della Serra, the epidemic system that once served to retract the virus is breaking.
"It is crumbling under the weight of numbers and has gone out of control," he said. "With 9-10 thousand cases a day, surveillance can no longer be done, because you do not have the ability to test all subjects at risk."