As the death toll from the COVID-19 Omicron variant continues to rage, Italy implemented a new mandate on Wednesday requiring all Italians over 50 to get vaccinated against the virus.
The decree was passed by the Italian Cabinet after a series of debates and will go into effect immediately. The decision was unanimously backed by the Council of Ministers, despite deep-seated divisions between the political parties that make up Prime Minister Mario Draghi's coalition.
The mandate is slated to last through at least June 15.
Previously, Italy had passed a mandate affecting all teachers and healthcare workers, requiring them to be fully vaccinated. Additionally, an update to that mandate this past October required all Italian employees to show proof of vaccination or a negative test in order to go to work.
However, the new law now means that all Italians at least 50 years old will be required to get the jab.
The U.S. Centers for Disease Control and Prevention (CDC) notes that the older set is significantly more susceptible, stating that "older unvaccinated adults are more likely to be hospitalized or die," adding that "the risk increases for people in their 50s and increases in 60s, 70s and 80s."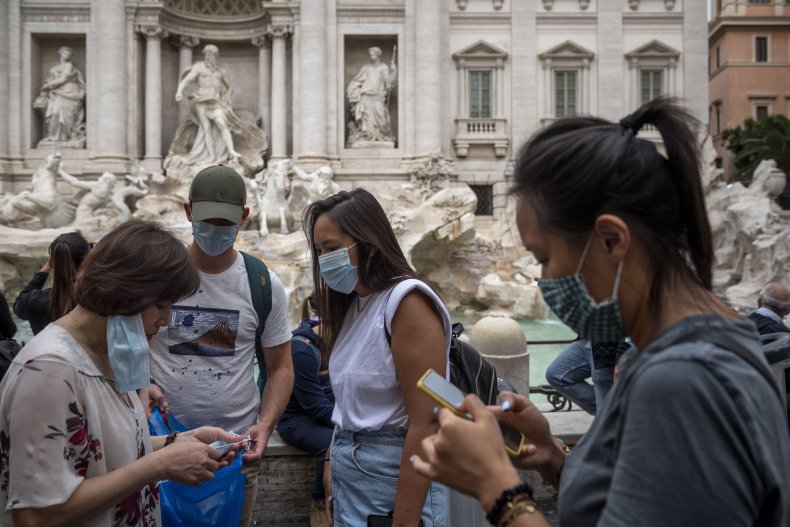 Prime Minister Draghi reportedly stated during the minister's meeting that the goal of the mandate was "to slow the growth of the infection curve and push Italians who are not yet vaccinated to get vaccinated."
"We are targeting the age groups which are most at risk of hospitalization in order to reduce pressure on hospitals and save lives. At the same time, we want to keep schools and businesses open," Draghi continued.
Additionally, Health Minister Roberto Speranza reportedly told reporters that "we are making these choices in order to restrict the unvaccinated as much as possible, as this is what is causing the burden on our hospital system."
The new decree makes Italy one of a number of European Union countries to implement a variety of mandates related to the COVID-19 vaccine, from requirements for employers to full mandates. However, Italy's update now makes it one of the most stringent on the continent.
The country will soon be joined by nearby Austria, whose government is implementing mandatory vaccinations in February for its entire population over 14, the first European country to do so. It comes following a nationwide lockdown as Omicron cases rose in Austria.
Greece will start fining citizens over 60 who do not get vaccinated by Jan. 15. Prime Minister Kyriakos Mitsotakis said that at least 90 percent of COVID-19 deaths in Greece were elderly citizens.
Germany is also expected to vote on a compulsory vaccine requirement in the coming weeks, and former Chancellor Angela Merkel, who left office this past December, previously expressed interest in passing such a law.
Back in Italy, the new mandate comes amid skyrocketing COVID-19 cases and deaths. Once the epicenter of the pandemic in 2020, Italy has reported an average of over 150 deaths per day for the last two weeks.
The total number of new cases in Italy was 189,109 on Wednesday, a new daily record for the country since the start of the outbreak. This is despite a reported 74 percent of Italians having received both doses of the vaccine.
In all, Italy has recorded over 138,000 deaths from COVID since the pandemic began. This represents the second-highest number of fatalities in all of Europe, behind only the United Kingdom.
Newsweek has reached out to the Italian Ministry of Foreign Affairs for comment.