Italy: Many Feared Dead After Earthquake Causes Avalanche to Engulf Hotel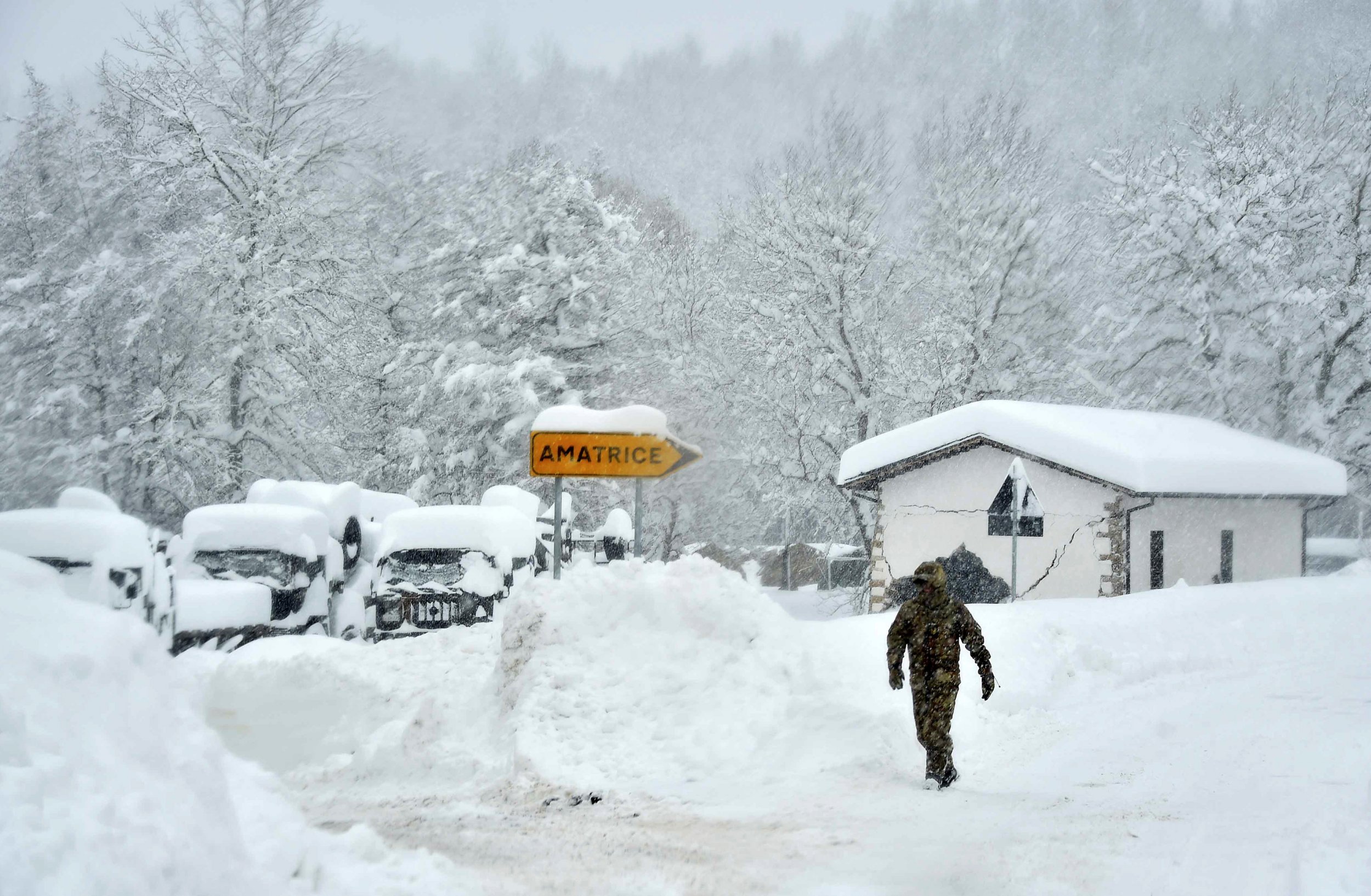 Many people are feared dead after an avalanche engulfed a hotel in central Italy overnight on Wednesday after a series of earthquakes hit the region.
Rescue workers have been trying to reach the Rigopiano hotel, located in the town of Farindola on the Gran Sasso mountain in Italy's Abruzzo region, but were delayed by a snowstorm and blocked access routes. The roof of the hotel has partly collapsed.
The head of a mountain rescue team, Antonio Crocetta, was quoted as saying: "There are many deaths," according to the BBC.
Italy's civil protection agency said that 30 people are missing after the avalanche, Sky News reported. A photo shared by Italy's central fire department showed the hotel completely covered by snow.
The central Italian regions of Abruzzo, Marche and Lazio have endured days of heavy snow, making many areas inaccessible. The United States Geological Survey tracked at least 11 earthquakes and aftershocks in central Italy on Wednesday.
One 83-year-old man was killed in an avalanche near Teramo, about 30 miles north of Farindola, while the series of earthquakes left several people missing on Wednesday, Italian outlet Ansa reported. The effects of the earthquakes were felt as far as the capital Rome, where the metro was briefly shut as a precautionary measure.
Central Italy suffered a devastating 6.2 magnitude quake on August 24 last year that killed almost 300 people and led to the Italian government declaring a state of emergency.