Italy's Matteo Renzi Vows to Keep Fighting After Resignation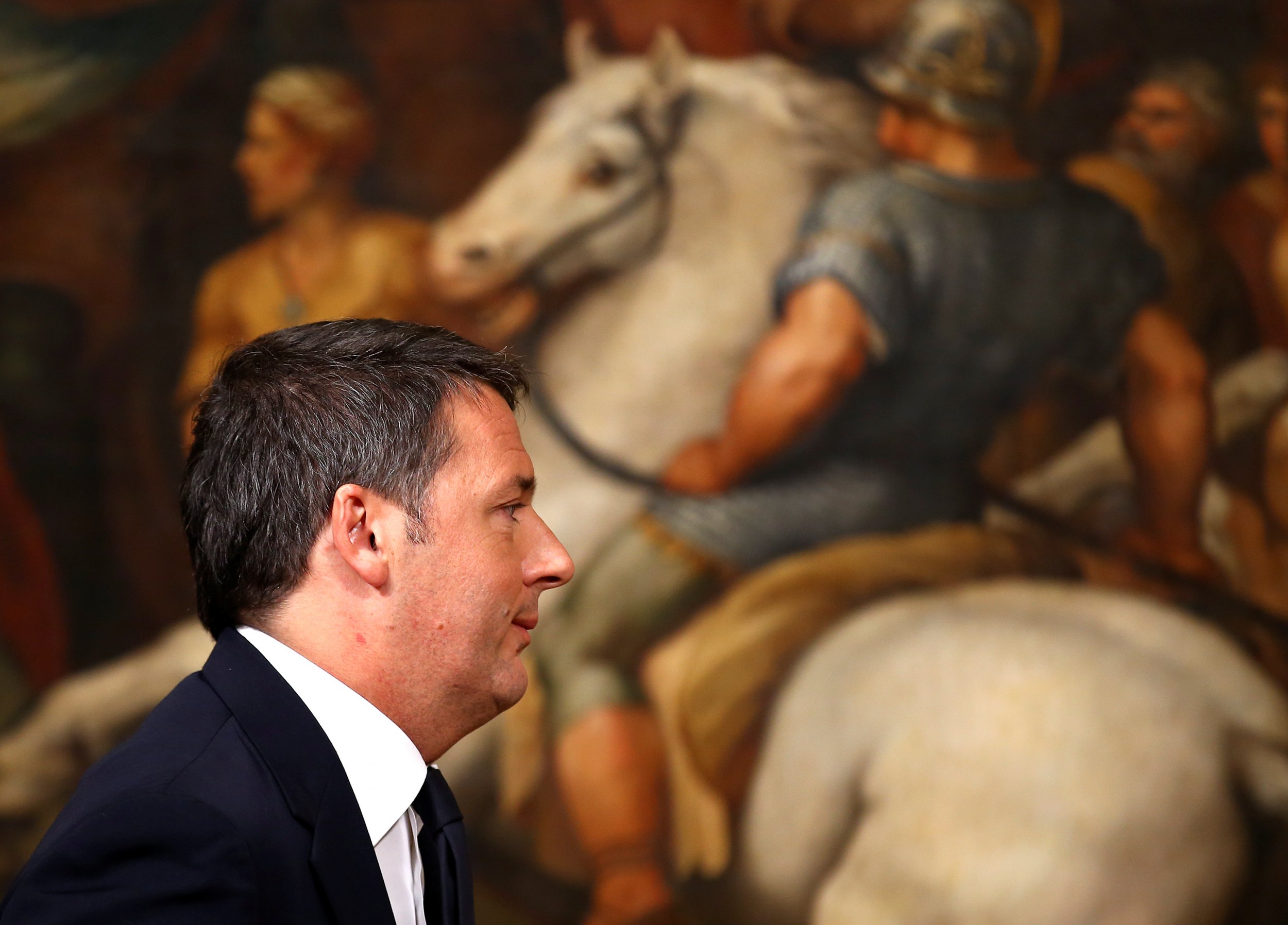 Italy's former Prime Minister Matteo Renzi has vowed to stay in frontline politics, insisting his "battle has just begun" despite resigning after losing a referendum vote in December 2016.
Renzi, who remains as leader of the center-left Democratic Party despite resigning as prime minister, told La Repubblica newspaper in his first post-resignation interview, published Sunday: "only the coward runs away in times of trouble."
The former Mayor of Florence won the Italian premiership in 2014 on a reformist ticket. But in December, voters rejected his flagship constitutional reforms that would have overhauled the way government worked in the country.
Renzi said in the interview that he regretted: "Not being able to make people understand how important this reform was for Italy," admitting his pro-reform camp had failed to take advantage of "an opportunity that will not happen again for decades."
But now, he said, it is crucial for his party to take the fight to the populist Five Star Movement (M5S), which opposed him in the referendum and is close to even with the Democratic Party in opinion polls.
The M5S, which has a loose structure and a range of policy positions mostly united only by an anti-establishment approach, is just "an algorithm," not a party, he said.
The Democratic Party, he said, had to join other European left-wing parties in reflecting on new challenges. "How can the left respond to the crisis? How should we change?" Renzi said.
He said the new debates in politics were between poles like "excluded and included, innovation and identity, fear and hope," and said the left should not leave questions of identity to the right.
There is no election scheduled in Italy until 2018, but many in the Democratic Party would like one as early as the spring.
In the meantime, Renzi's former Foreign Minister Paolo Gentiloni serves in his old office.
Italy's Matteo Renzi Vows to Keep Fighting After Resignation | World