Italy's Prime Minister Mario Draghi Second NATO Leader to Resign in a Week
Italian Prime Minister Mario Draghi announced that he will resign from his position on Thursday, becoming the second NATO leader to resign over the past seven days.
Draghi announced his resignation after a political party in his ruling coalition, called the 5-Star Movement, failed to support him in a parliamentary confidence vote earlier on Thursday over his plan to address rising living costs, Reuters reported.
"I will tender my resignation to the president of the republic this evening," Draghi told the cabinet, according to a statement from his office cited by Reuters.
"The national unity coalition that backed this government no longer exists," added Draghi, who has served as Italy's prime minister since February 2021 and previously served as president of the European Central Bank between 2011 and 2019.
His resignation comes after the United Kingdom's Prime Minister Boris Johnson resigned last week after days of pressure due to the way he handled allegations against senior members of his ruling Conservative Party.
The confidence vote on Thursday became the focus for tensions between parties in the Italian government as they prepare to face each other in a national election in early 2023, according to Reuters.
The 5-Star Movement party opposed Draghi's cost-of-living package. Earlier on Thursday, Draghi's government won a confidence vote, 172-39, in the Senate despite the 5-Star Movement refusing to support the cost-of-living bill, which designated 26 billion euros ($26 billion) to help consumers and industries who are facing struggles due to rising energy prices, according to the Associated Press.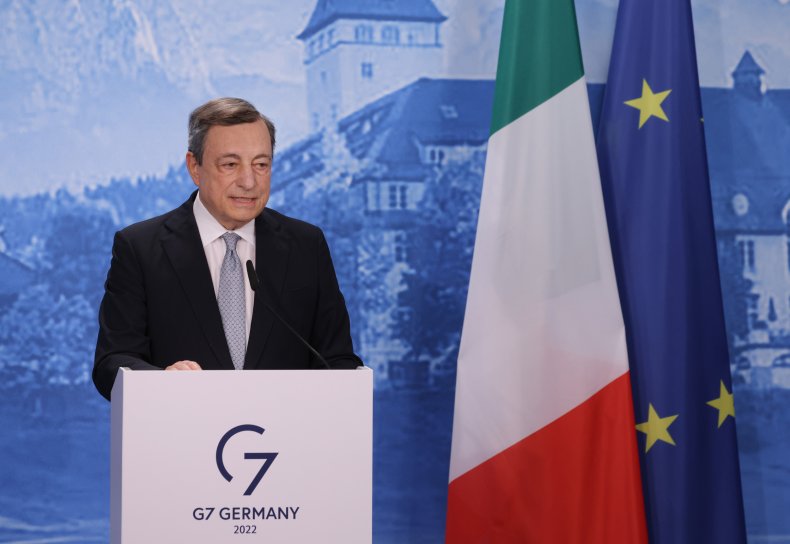 However, Italy's President Sergio Mattarella rejected Draghi's resignation and asked him to communicate with the parliament to assess the political situation, according to CNN.
"The President of the Republic did not accept the resignation and invited the Prime Minister to appear before Parliament to make communications, so that an assessment of the situation that has arisen as a result of the outcome of the session held today in the Senate of the Republic could be carried out in its proper forum," the statement by the Italian presidency read.
Draghi established a cabinet made up of different individuals from Italy's political parties since he became prime minister, according to CNN. He previously stated that he wouldn't lead a government without the 5-Star Movement.
Draghi's departure puts Italy in a situation where the state has to find a new leader as a replacement that would guide the country to next year's election or call an early election, according to Reuters. The country hasn't had a fall election since World War II.
Update 07/14/2022 at 4:10 p.m. ET: The story has been updated to include additional information.