Italy's minister of culture says his government will provide resources to help Ukraine rebuild a theater that was sheltering civilians when it was bombed by the Russian military.
Dario Franceschini, an Italian member of parliament who serves as minister of culture, said Thursday that his country's cabinet signed off on his proposal to help Ukraine rebuild the Drama Theater in the southern city of Mariupol, which has been under Russian bombardment. The minister's tweet comes amid rising concerns over its mounting civilian casualties from the conflict, now in its third week.
Franceschini said his proposal will help rebuild the Mariupol theater "as soon as possible."
"Theaters of all countries belong to the whole humanity #worldheritage," he said in the tweet.
Ukrainian President Volodymyr Zelensky responded with gratitude on Twitter.
"You set a good example to follow," said Zelensky. "Together we will rebuild the country to the last brick."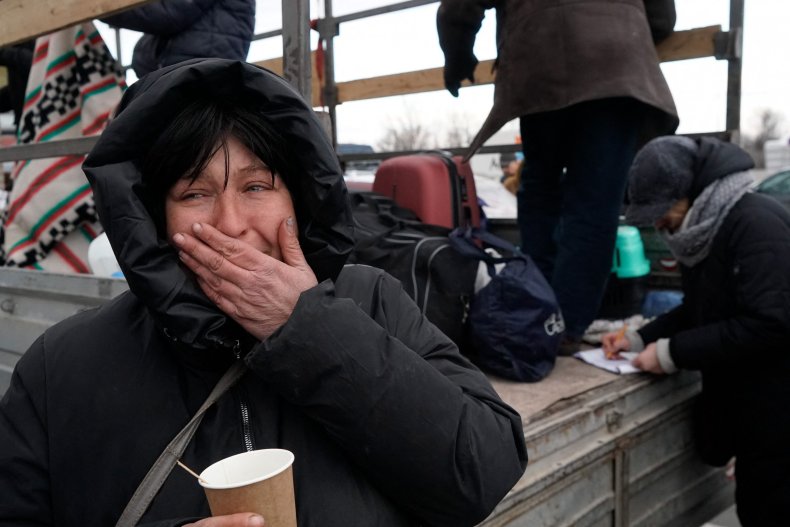 U.S. Ambassador to the United Nations (U.N.) Linda Thomas-Greenfield said Thursday that Russian forces "dropped a powerful bomb" on the theater where as many as 1,200 civilians may have been seeking refuge at the time of the bombing.
Satellite photos released by Maxar Technologies taken before the bombing show the Russian word for "children" written in large letters on the ground in front of and behind the building. Photos of the bombing circulating online show a large section of the theater's roof caved in and wreckage nearby.
"The only word to describe what has happened today is genocide, genocide of our nation, our Ukrainian people," Mariupol Mayor Vadim Boychenko said in a video message on Telegram. "We have difficulty understanding all of this, we refuse to believe, we want to close our eyes and forget the nightmare that happened today."
The number of casualties was not clear as of Thursday evening. But Illia Ponomarenko, defense reporter for the Kyiv Independent, said on Twitter that civilians hiding in the theater's basement were being evacuated after surviving the air strike. He called it "a miracle."
The U.N.'s human rights office said on Thursday that it had recorded 2,032 civilian casualties in the country (780 killed and 1,252 injured) since Russia launched its invasion.
Russian foreign ministry spokeswoman Maria Zakharova on Thursday denied Russia's military bombed the theater. She again denied reports of the Russian military targeting civilians.
Britain's Ministry of Defense said in an assessment of the conflict on Thursday that the "Russian invasion of Ukraine has largely stalled on all fronts." However, the Institute for the Study of War, a Washington, D.C.-based think tank, said Wednesday that it expects attacks on Mariupol to continue.
Newsweek has reached out to the U.S. Mission to the United Nations for comment.