Italy Slips Back Into Recession, As New PM Seeks Berlusconi's Help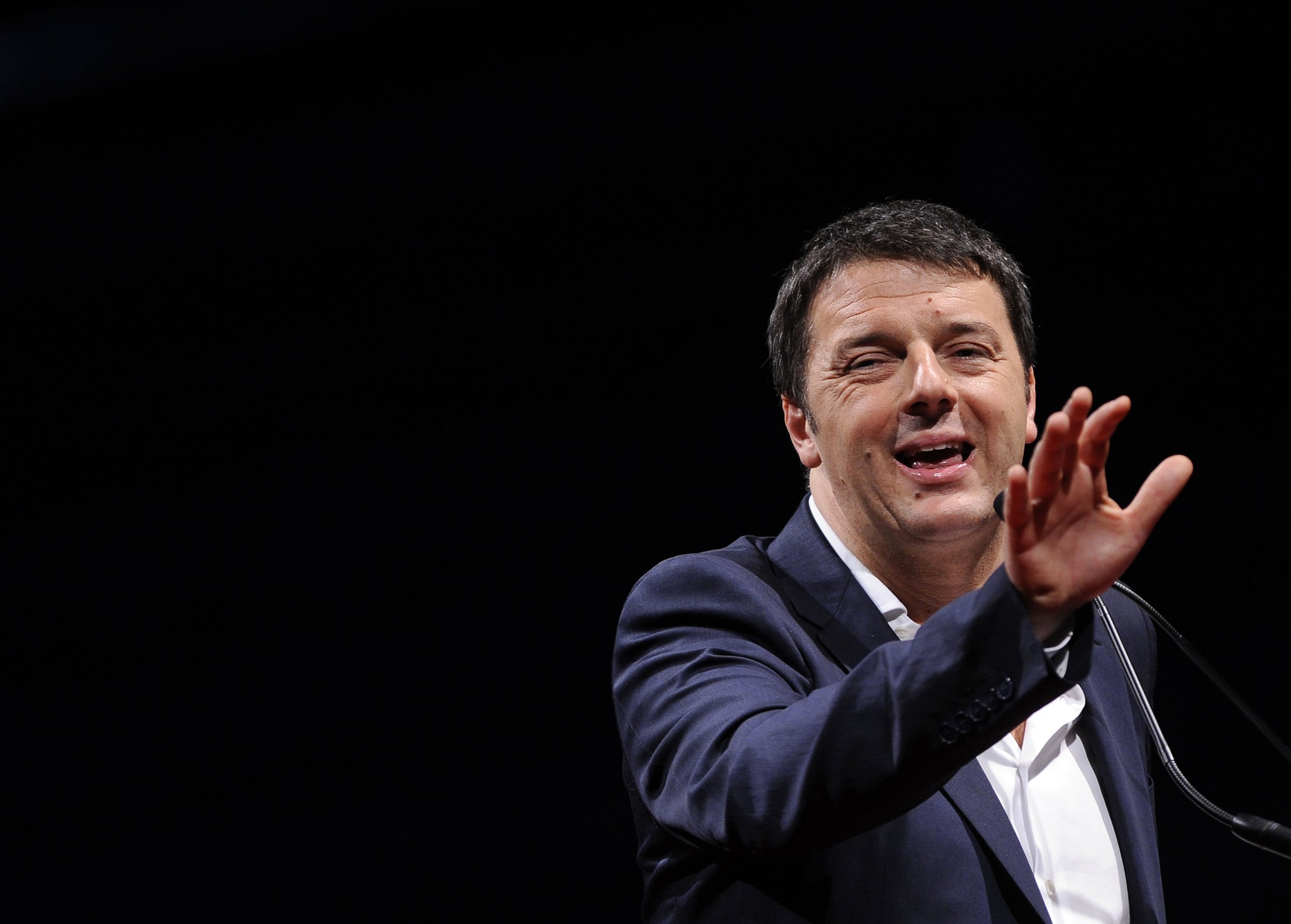 Italy's economy has slipped back into its second recession in six years today, as Italian daily newspaper Corriere Della Serra announced, "There Is No Recovery".
Prime Minister Matteo Renzi has failed in keeping Europe's third largest economy from falling back into its worst recession after the Second World War, since entering office in February, but called for "courage and desire to look at reality".
"The negative growth data should not lead us to make the usual automatic excuses," Renzi wrote in a letter to lawmakers today.
While Renzi has introduced ambitious tax and labour reforms, his energies have been mostly focused on his holistic constitutional reform as a way to curb public spending, Reuters reports.
Finance minister Pier Carlo Padoan defended Renzi's long term plan, telling Italian radio programme Sole 24, "there are no shortcuts to a return to growth."
"We have to remove the obstacles in our path through reforms," Padoan added, before reassuring listeners that Italy would not breach the EU's 3% debt ceiling "either in 2014 or 2015."
Official figures show that Italy's public debt has shot up to 132% of GDP as faltering industry in the last three years means the state is one of the country's biggest employers.
Matteo Renzi's overhaul of the parliamentary system was the cornerstone of his entry into office.
"Renzi's idea is you cannot reform the labour market unless you reform government first," Newsweek observer in Italy, Nicholas Farrell says. "While he is bogged down in this – and he is bogged down indeed – this is a necessary reform. As it is, the Italian government doesn't have power to pass labour reforms through."
The Prime Minister met with disgraced predecessor Silvio Berlusconi this afternoon in a bid to rally parliamentary support for his reform bill, which was presented with nearly 8000 amendments on its first day in parliament.
"Italy never got out of the recession. If you look at the figures it has stagnated for years," Farrell adds.
Unemployment in the country is 12.6%, which amounts to more than three million people. Youth unemployment is 45% according to the Italian newspaper Gazzetta del Sud.
"Italy has the highest tax rate in the world. Currently 53 cents of every earned Euro go to some form of government tax," added Farrell. "These are dramatic figures! Renzi came in, hailed as Italy's Tony Blair but nothing is happening."
The Prime Minister's promises of economic growth are yet to materialise, though he insists economic progress is inevitable.
"A journey that there is no returning from has started," he insisted today, Gazzetta del Sud reports.