'Enough With Right-wing Extremism': Steve Bannon's Favorite Italian Nationalists Lega Nord Called Out by Populist Coalition Partner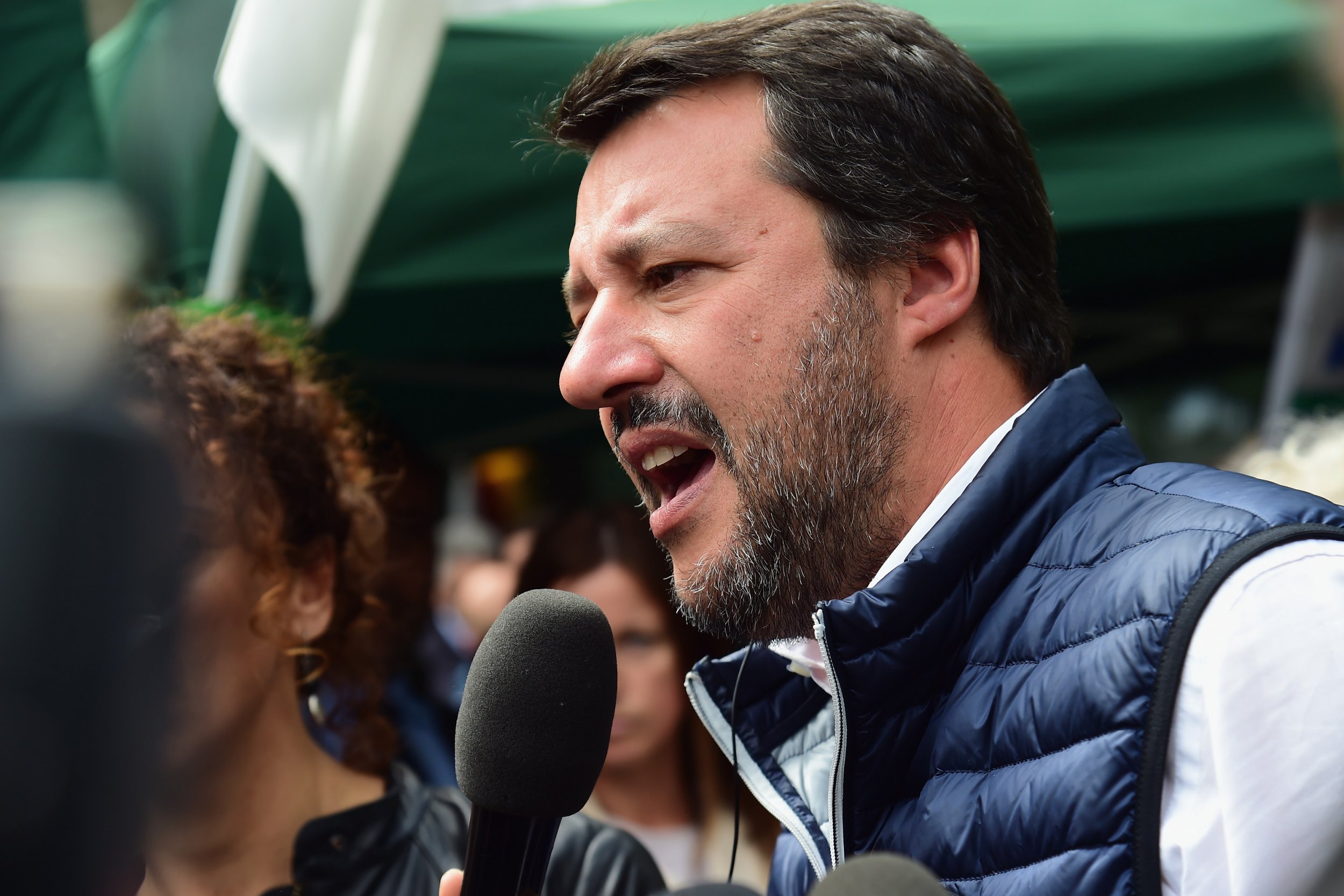 The leader of Italy's populist Five Star Movement Luigi Di Maio called out his coalition government partner Lega Nord for its far-right stance, accusing it of right-wing extremism.
Lega Nord is led by the hardline nationalist Matteo Salvini, who serves as a deputy prime minister and the interior minister in the Italian government. Steve Bannon, the former White House strategy chief to President Donald Trump and co-founder of Breitbart News, is a staunch supporter of Salvini's.
The two work together under Bannon's Europe-based group The Movement, which seeks to become an umbrella organization for populist parties all over the world, offering campaign and strategic support.
Bannon supported Salvini in Rome during Italy's 2018 elections. Salvini's Lega Nord is now the major party in the Italian parliament's coalition of center-right parties, which was formerly led by the Forza Italia party's Silvio Berlusconi.
Di Maio's populist, anti-establishment Five Star Movement has the most seats of any party in the Italian parliament and governs in coalition with Salvini's center-right group under the prime ministership of Guissepe Conte, who is independent and was appointed by the coalition.
The coalition is fractious. Ahead of the European Parliament elections later this month, the two sides have clashed. Salvini is unabashedly pushing his party's far-right beliefs on issues such as immigration, justice, and Islam. He recently said that if nationalist parties like his own do not triumph in elections then Europe would eventually become an Islamic caliphate.
"At the Lega I say let's move on but enough with right-wing extremism and caste behavior," Di Maio told the Corriere della Sera. "We will denounce this behavior even after the European [elections]. Whereas when we think about concrete issues that interest people we always find an agreement."
Emiliano Alessandri, an analyst of Mediterranean, European, and transatlantic affairs, wrote for the Atlantic Council that Italy is facing a political crisis because the tensions between the two parties have burst into the open.
"These tensions threaten the survival of a government that international observers had initially looked at, with a mix of concern and interest, as a possible forerunner of similar formulations across Europe and the West," Alessandri wrote.
"For all the excitement the 'yellow-green' Five Star Movement-League coalition experiment generated in the likes of Steve Bannon and other anti-liberal ideologues, in its current political configuration Italy is hardly in a position to lead a 'populist international.'"
Alessandri continued: "With its more straightforward law and order and anti-immigration message, the League has largely monopolized media attention and public debate–overshadowing the Five Star Movement.
"The party has attracted a growing number of voters who believe that Italy needs straight talk and tight-fisted policies rather than solidarity and political correctness (never mind Italy's very dangerous and tragic experience with similar approaches in the past).
"A skillful politician that has never ceased campaigning in the streets and on social media, Salvini has become Italy's leader, for now largely eclipsing all others, in particular Five Star Movement head Luigi Di Maio."
Aside from Lega Nord's far-right platform, the two parties have clashed over the struggling Italian economy.
When Salvini suggested that Italy could ignore European Union rules on public debt to invest in job creation, it spooked the bond markets, prompting a slapdown from Di Maio, who called his partner irresponsible for "shooting off," Reuters reported.