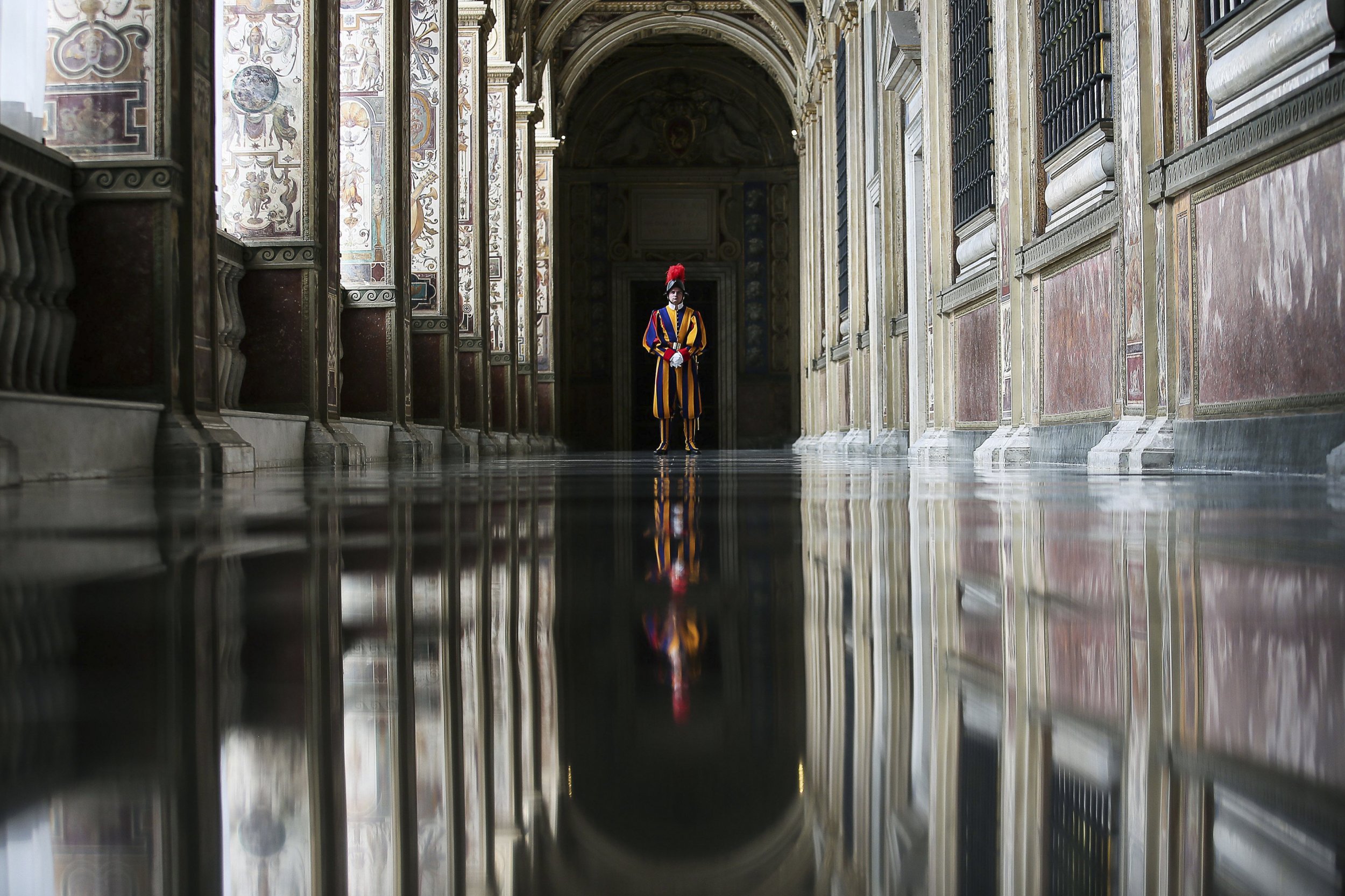 Italian authorities arrested four people suspected of extremism on Thursday and issued arrest warrants for two more operating in Syria, according to the Milan prosecutor.
Authorities said one of the suspects is a Moroccan-born national living in Italy who had received orders from the Islamic State militant group (ISIS) to conduct an attack in Rome during the Holy Year, a period announced by Pope Francis that lasts from December 2015 to November 2016.
The man, who authorities named as Abderrahim Moutahrrick, is reported to have received a WhatsApp message from ISIS-held territory that read: "Dear brother Abderrahim, I send you... the bomb poem... listen to the sheik and strike," in reference to ISIS leader Abu Bakr al-Baghdadi.
Milan prosecutor Maurizio Romanelli said that Moutahrrick planned to attack the Vatican and the Israeli embassy in Rome and told one of the other suspects, 23-year-old Moroccan-born Abderrahmane Khachia, in a monitored conversation: "I want to hit Israel in Rome." Authorities arrested Khachia in the northern Italian city of Varese and Moutahrrick was living in the city of Lecco, north of Milan in the province of Lombardy.
Romanelli added that Italian investigators intercepted the message before swooping on the cell and said that the threat was specific as it came from an individual who had received direct orders.
"This is a new profile, because it was not a generic indication, but an indication given to a specific person who was invited to act within the territory of the Italian state," Romanelli said, according to Italian news agency Ansa.
The Italian authorities issued arrest warrants for an Italian-Moroccan couple who traveled to Syria last year to join ISIS, with the man in the relationship named as Mohamed Koraichi. He is allegedly the man who directed Moutahrrick to carry out the attacks on Italian soil.
According to authorities, Moutahrrick had sought to buy weapons from an Albanian fixer in Italy and stated his intention to attack the Vatican, but also had plans to take his family—a wife and two children aged 2 and 4—to ISIS-held territory in Syria.
"For these enemies I swear if I manage to bring my family to safety, I swear I will be the first to attack...in this crusading Italy...the Vatican with the will of God," he allegedly told Koraichi in an audio message intercepted by authorities in March.
Italian Prime Minister Matteo Renzi thanked authorities on social media for the arrests. "Very important anti-extremist operation in north this morning. Compliments to the ministry, intelligence (services), investigators and police forces #alltogether," he wrote.
ISIS has regularly used the symbolism of Rome and the Roman Empire to outline its aims to conquer Europe and attack the continent's "crusaders" in a bid to recruit foreign fighters.