Italy Votes for President After Renzi Shrugs Off Berlusconi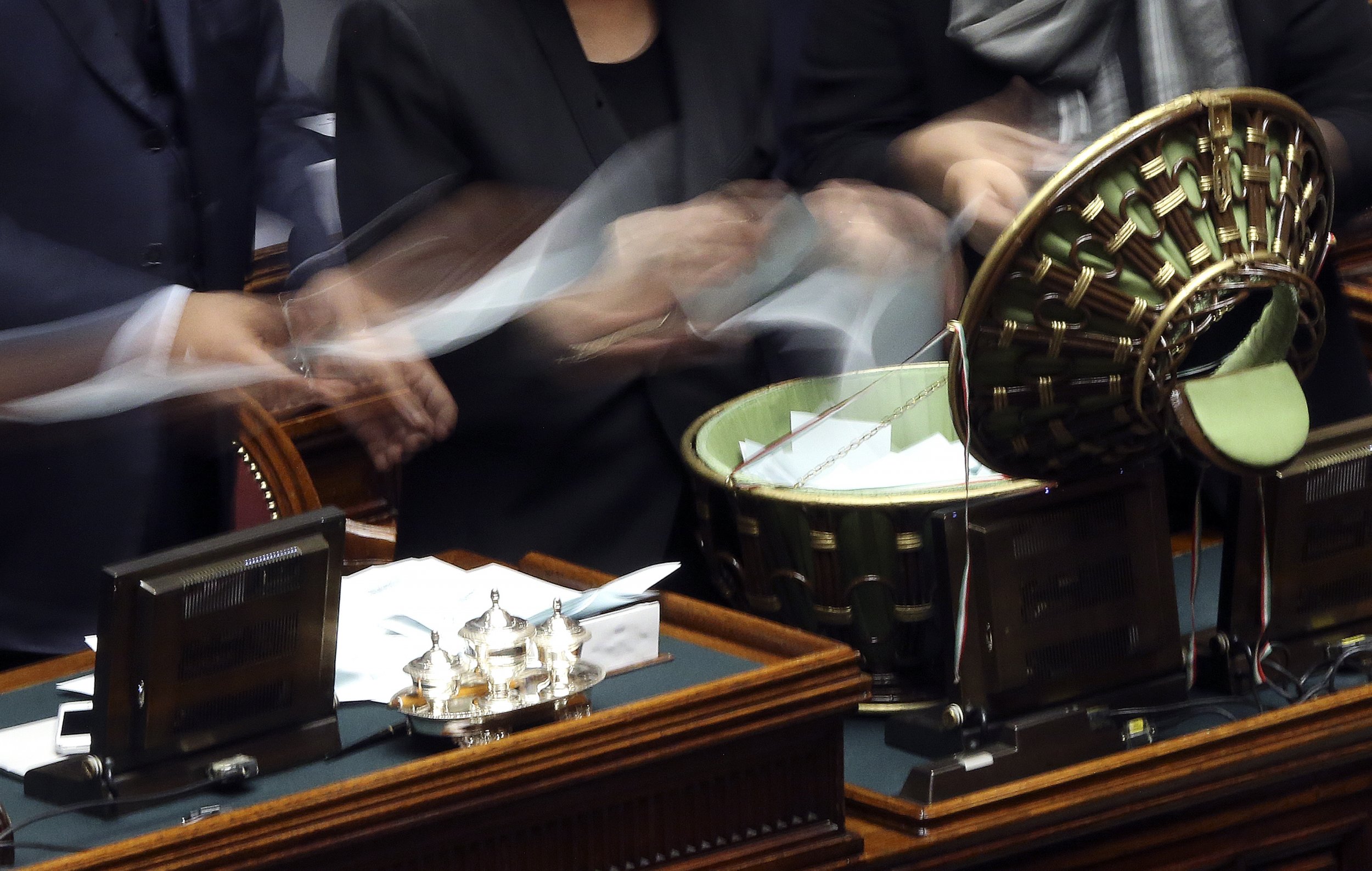 Italian Prime Minister Matteo Renzi's choice of a senior judge as his presidential candidate appears to have unified his fractious party, but it may spell an end to a reform pact sealed with rival Silvio Berlusconi.
After an inconclusive first round ballot on Thursday, the 1,009 parliamentarians and regional officials eligible to pick the new president began a new round on Friday.
The result is likely to be same because a two-thirds majority is needed to seat a president until the fourth round, expected on Saturday, when a simple majority is enough and Renzi should be able to muster the numbers to win.
Renzi's Democratic Party (PD) and a handful of allies pledged on Thursday to back Sergio Mattarella, 73, a constitutional court judge and a veteran center-left politician.
The process of voting by secret ballot has a history of intrigue and unpredictability similar to a papal conclave. Just two years ago, two candidates ostensibly backed by the PD fell short because of anonymous defections from within party ranks.
Failure for Renzi, who has been in office less than a year, to seat Mattarella in the fourth or fifth round would mean his authority over his party is wavering, raising the specter of an early national election.
With newly elected Greek Prime Minister Alexis Tsipras facing tricky negotiations with German-led European partners on renegotiating Greece's debt, a political crisis in Italy would compound uncertainty in the euro zone.
Adding to tension is Berlusconi's anger at Renzi for betraying what the media tycoon said was a promise to give him a role in choosing the candidate as part of a pact the two leaders made last year to draft institutional reforms together.
"Renzi took Berlusconi off guard psychologically," Clemente Mastella, a former justice minister politically close to Berlusconi, said in an interview on La7 television. "It will be hard for the center-right to recompose itself."
While Berlusconi told his party members to vote blank ballots through the fourth round, he could reverse his order at the last minute and back Mattarella, a former Christian Democrat who resigned as education minister in 1990 to protest a decree that favored Berlusconi's media empire.
That would keep institutional reforms on track and give Berlusconi a political role as he completes a tax-fraud sentence, for which he is doing public service, later this year.