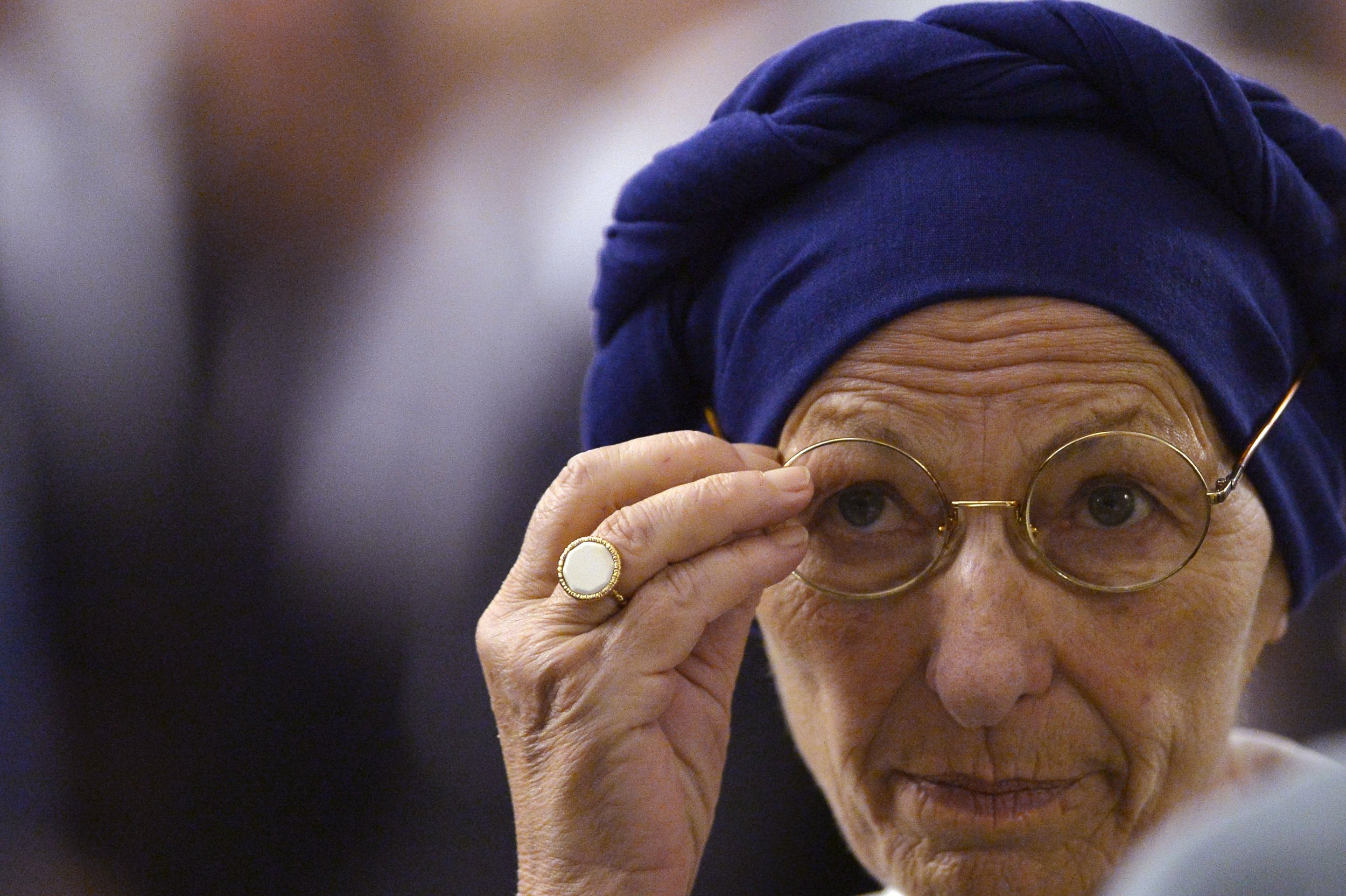 Former Italian Foreign Minister Emma Bonino has urged disillusioned American women "not to give up fighting" under President-elect Donald Trump's administration but to accept the sobering truth that "women are not a trade union."
Gender played a bigger role than usual in the U.S. election this year, from allegations of sexual assault surrounding Trump to the "resting bitch face" phenomenon blighting Democratic candidate Hillary Clinton during the presidential debates.
The results of the election came as a surprise to some—53 percent of white women, and 42 percent of women overall, voted for Trump. According to Kathleen Dolan, Professor of Political Science at University of Wisconsin, Milwaukee, the exit polls show that party affiliation trumps gender.
But Bonino, former secretary of the Transnational Radical Party and Italy's European Commissioner for Humanitarian Affairs, says this has always been the case.
"Maybe now we will be forced to recognize what I have been preaching for years, which is women don't automatically vote for women," Bonino tells Newsweek at the Trust Women Conference 2016, in London, on November 30. "That has been crystal clear forever, but still people are shocked. Women have different ideas about what they want for their country, for themselves personally and for their children. Women are not in solidarity because of their gender."
Bonino has fought numerous battles for women's rights including issues such as divorce, female genital mutilation and the legalization of abortion in Italy. And she said the road towards social and political gender parity is winding.
"It's always the same, everywhere in the world," she says. "Gender issues, empowerment, equality—they are all a process. They can go backwards for a while and then they can move forward.
"Don't give up and don't get depressed, is all I can say to women in America, and indeed across the world. You must stick to your values. Sometimes you are not successful but that does not been it has been useless.
"Women are not all the same. Women are not a trade union. There will always be women on the left and women on the right and we must accept the reality right now that women voted for Trump. We must respect the other position while continuing to hold our values within us and keep fighting for what we believe as individuals."
Bonino was elected to Italy's parliament in 1976, working as Foreign Minister during the center-left government of Enrico Letta in 2013 and 2014.