ITC Deer Park Fire: Coast Guard Closes Channel After Chemicals Contaminate Water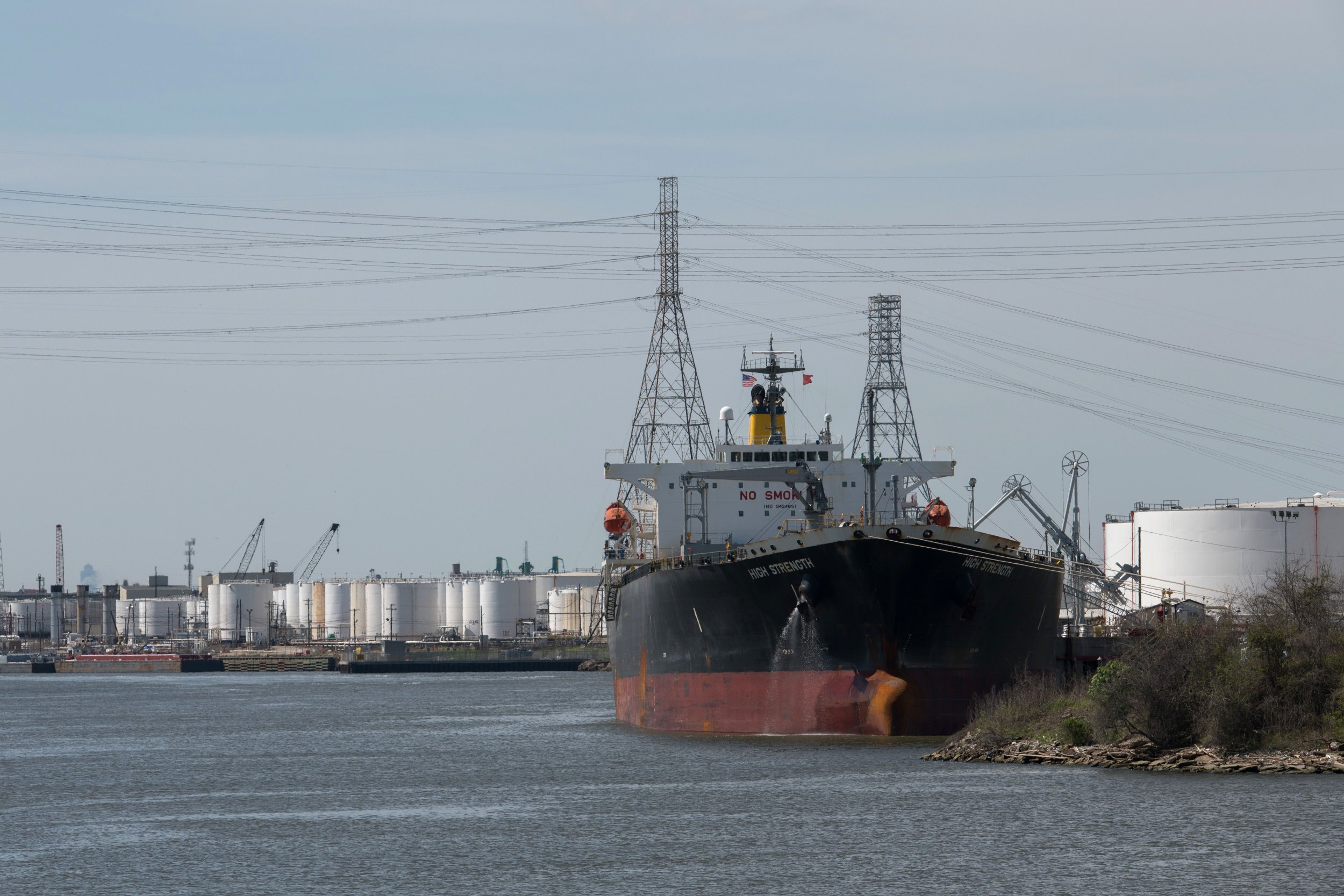 Authorities partially closed the Houston Ship Channel after a dyke wall collapsed at the Intercontinental Terminals Company (ITC) Deer Park on Friday, which resulted in leaked chemicals contaminating the ship channel.
At a press conference on Saturday, officials said the leak occurred at approximately 12.15 p.m. local time on Friday after the second containment wall collapsed and caused a 10-foot-wide breach. Following the collapse, a mixture of foam, water and tanks that burned in the fire ran through a ditch and into the Tucker Bayou.
U.S. Coast Guards closed the affected portion of the Houston Ship Channel to minimize harm after the breach caused a localized elevation in volatile organic compounds (VOCs), reported KHOU-11.
A fire reignited at the tank farm hours later. Gasoline components inside the tanks, including Xylene, caused the flame to spread through the leaked chemicals and into the ditch next to the site. Fire authorities managed to contain the blaze in an hour, completely extinguishing the flame by 5.45 p.m.
U.S. Coast Guard Captain Kevin Oditt said authorities deployed 8,500-feet of boom to efficiently capture the chemical waste in the water, according to local reports. But despite the measure, the waste that managed to slip through resulted in elevated levels of benzene in the water, a flammable liquid that quickly evaporates when exposed to air.
An ITC spokesperson confirmed that the breach in the dike wall was now secure and crews are working to reinforce the damaged section of the containment wall. The company is also working with officials to monitor VOC levels in the area, although current readings do not indicate any danger of immediate health concerns.
The leak comes almost a week after a fire erupted at the bulk liquid storage terminal. Officials say the source of the fire is still under investigation. In order to extinguish the flames, firefighters used foam to seal the chemicals and obstruct the fumes. It is unclear when authorities will reopen the ship channel.