Ithaca Student Dead, Another Injured After Fight at Cornell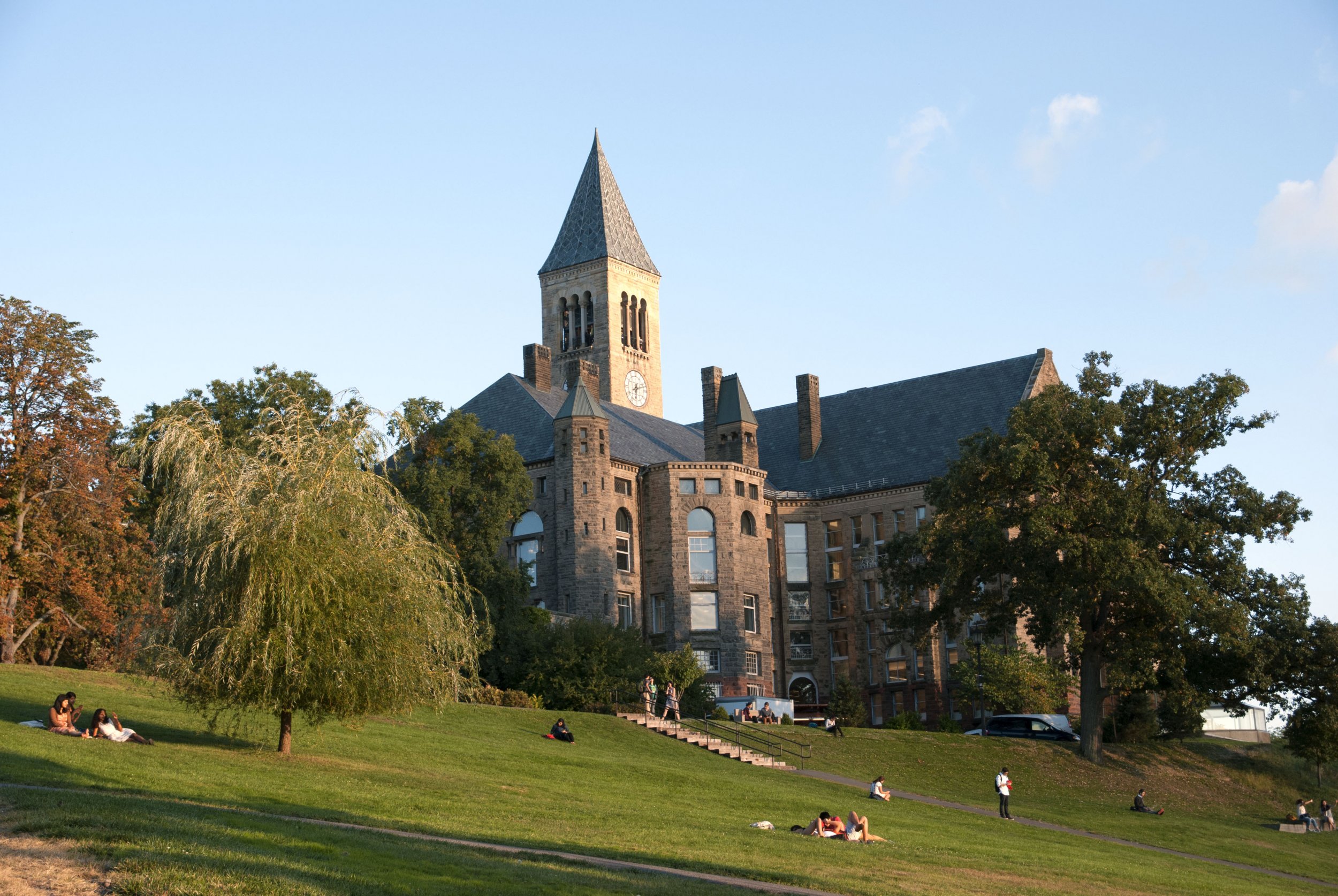 An Ithaca College student was stabbed to death and another is recovering after a fight at Cornell University that happened less than a week into classes. Ithaca College President Thomas Rochon identified the student who died as sophomore Anthony Nazaire, 19.
The incident occurred on the Cornell campus in Ithaca, New York, near the intersection of College Avenue and Campus Road, which is surrounded by several university buildings. A large fight broke out early Sunday morning after an event at Willard Straight Hall hosted by the fraternity Omega Psi Phi, according to the Ithaca College student newspaper. Police responded shortly before 2 a.m.
Nazaire was from Brooklyn and majored in business administration, Rochon said in a statement. He was on the executive board of Brothers4Brothers, a student organization that aims to empower men of color at the college. He died at Cayuga Medical Center.
"I hope you will hold these students—along with their families, friends, classmates, and professors—in your thoughts and prayers at this difficult and tragic time," Rochon said in an earlier statement. Ithaca is hosting a vigil on Monday afternoon.
The Ithaca Police Department said an investigation was underway. No suspects have been identified. The department was reportedly reviewing cellphone videos of the incident.
"I hope they get caught and justice is done," Katia Toussaint, Nazaire's mother, told the New York Daily News. "I didn't send my son to school to get murdered."
Speaking with The Ithaca Voice, Channelle Nazaire, the victim's cousin, described Anthony Nazaire as a good student who had never been in trouble with police: "It's very hard for me to even understand. I'm still in denial about it."
The other Ithaca student who was stabbed was released from the hospital, according to Rochon.
The incident occurred on the first weekend following the start of classes at both schools, whose campuses are situated less than 3 miles from each other.
"Our thoughts and condolences go out to the family and friends of the deceased," Cornell Vice President for Student and Campus Life Ryan Lombardi said in a statement. "There is nothing more important than the safety of our community; as such, this incident is deeply disturbing. Please be sure to take care of yourselves and each other throughout the coming days." He added that there appeared to be no ongoing threat on the campus.
The event was rare for the Ivy League school, which reported no murders in the years 2007 to 2014, according to the oldest and most recent Clery Act crime statistics available online.