'It's Almost Like Whack-a-Mole': Dr. Fauci Says These Eight States Are at Risk of Coronavirus Spikes
Coronavirus cases in the South are finally on the decline, but as new spikes pop up in the Midwest, National Institute of Allergy and Infectious Diseases Director Anthony Fauci has compared the contagion to "playing a game of whack-a-mole."
Fauci's remarks echo similar ones made by Dr. Michael Osterholm, the director of the Center for Infectious Disease Research and Policy at the University of Minnesota, who has likened the virus to a forest fire.
"There's no evidence there's going to be a decrease in cases, a trough," Osterholm told Business Insider earlier in August. "It's just going to keep burning hot, kind of like a forest fire looking for human wood to burn."
In an interview with The Washington Post on Tuesday night, he warned that eight states—North Dakota, South Dakota, Iowa, Montana, Arkansas, Missouri, Indiana and Illinois—are at high risk of seeing virus cases climb.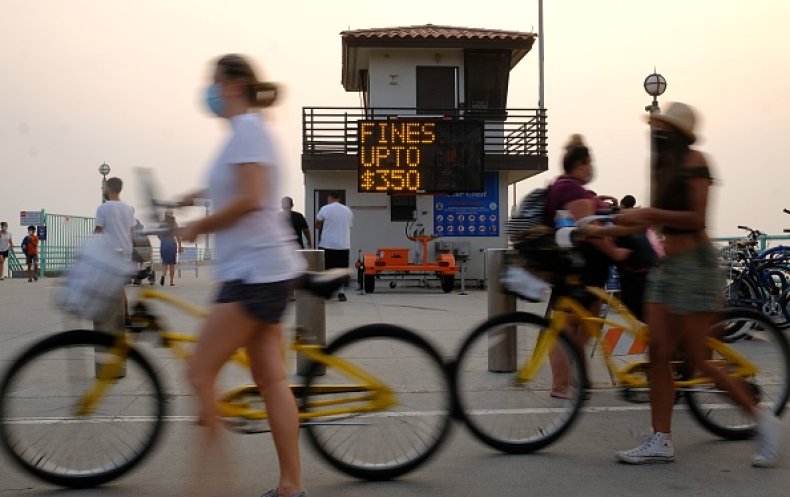 Last week, North Dakota and Iowa added more cases in seven days than any other week since the coronavirus pandemic began, according to data from a New York Times database.
Both North Dakota and South Dakota, where cases had remained relatively low until now, set single-day records on August 29 with 374 new cases and 425 new cases, respectively.
Neither state currently has statewide face mask mandates.
South Dakota Governor Kristi Noem has also refused to implement a stay-at-home order for her state. Speaking at a press briefing two days after the state's highest single-day increase, Noem said that she would not be changing her response to the global health crisis and that she is not surprised by the inevitable rise in cases.
"Since the start of the pandemic, Governor Noem has provided South Dakotans with up-to-date science, facts and data and trusted them to use that information to make the best decisions for themselves and their loved ones," Noem's communications director, Ian Fury, told Newsweek.
"She will not be changing that approach. We've remained focused on our hospitalization rate. We're encouraged by the fact that our hospitalizations remain low and that we have excess capacity to care for those who get seriously ill," he added.
As of Wednesday, South Dakota has reported 173 deaths and over 1,000 hospitalizations throughout the pandemic, according to the state's department of health.
In Iowa, the outbreak has worsened to a point that pushed Governor Kim Reynolds to shut down bars and nightclubs in six counties at the end of August. However, Reynolds has yet to issue a mask mandate for her state.
A recent White House report ranked Missouri tenth for coronavirus cases. The August 30 report said the state had 131 cases for every 100,000 people, 43 cases higher than the national average. The White House Coronavirus Task Force recommended that Missouri mandate mask-wearing, shut down bars, and restrict indoor dining.
The state has not issued any executive orders since the report.
Universities in the Midwest have also emerged as major hot spots for the virus.
Over Labor Day weekend, more than 400 people at the University of Arkansas tested positive for COVID-19, according to the school's website. The surge drove university officials to ban gatherings larger than 10 people until mid-September.
In Illinois, Bradley University announced Tuesday that its entire student body is required to quarantine due to coronavirus clusters on campus, forcing the private university to revert to remote learning.
A testing backlogged led Illinois to report its highest-ever daily case count on September 4 when public health officials reported 5,368 new COVID-19 cases in the state. Illinois' previous high occurred back in May when 4,014 new cases were reported.
On September 7, Indiana surpassed the 100,000-mark for confirmed coronavirus cases. Long weekends have proven to present challenges to keeping infections low. Memorial Day weekend marked the surge in cases in states like Arizona, California, Florida and Texas right as summer began.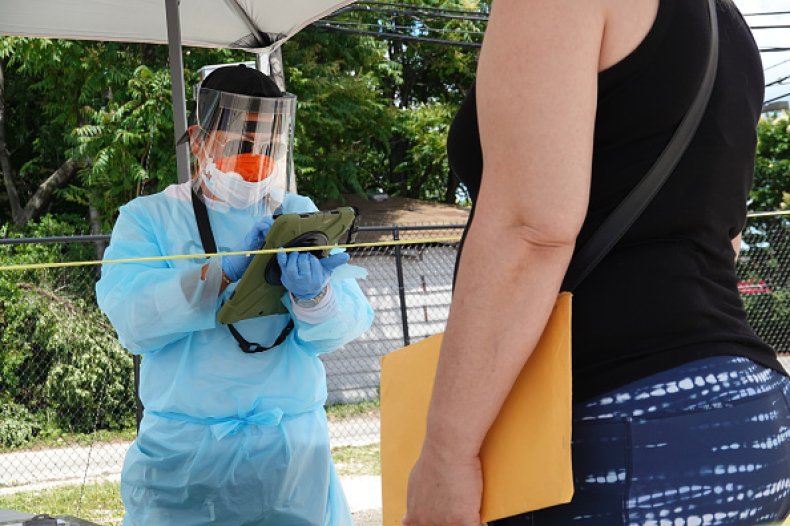 Fauci's prediction for the Midwest is especially grim as it comes on the heels Tuesday's news that a phase three study testing a vaccine being developed by AstraZeneca and the University of Oxford had been put on hold after a participant in the U.K. developed a serious adverse reaction.
"Without a vaccine or major advance in treatment, significant reductions in new cases will require voluntary or mandated changes in behavior, that experts say are increasingly unlikely six months into this public health crisis," James Hohmann, host of The Daily 202 podcast, said during Wednesday's recording.
Hesitation to enforce mandatory safety measures by governors will make the upcoming months a tricky time for Midwestern states trying to control the outbreak, particularly as cold weather and flu season approaches.
This story was updated on September 9 with comments from Governor Kristi Noem's communications director, Ian Fury.